Mojo Rawley and Naomi became your new WWE Smackdown Tag Team Champions last night on Tuesday Night Smackdown. Or, at least, that's what WWE's Smackdown website would have you believe. Rawley posted a screenshot to Twitter on Wednesday, showing himself and Naomi listed as the Smackdown Tag Team Champions. Rawley and Naomi apparently defeated The New Day in a rare intergender tag team match for the titles last night, and Rawley even has two potential tag team names picked out for himself and his new partner: Glow-Jo or Mo-Glow.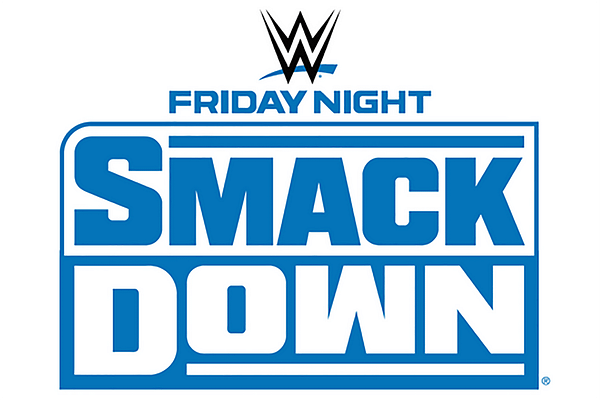 "Apprently @NaomiWWE and I won the Tag Titles last night," Rawley tweeted. "😂😂😂 I know it was an online error but name this team!!! Best dance moves in all of @WWE between the two of us!!! #Glow-Jo #Mo-Glow" Naomi chimed in as well, adding, "I'm not mad at it bro! MojoRawleyWWE 😂😍"
Rawle went more in-depth on the subject on Instagram, where he wrote, "Apprently @trinity_fatu and I won the Smackdown Tag Team titles so congrats to us?!? 😂😂😂 NAME THIS TEAM!! Team #GlowJo?!?! #MoGlow?!? Haha I know this was a typo but could you imagine if we were really a team?!? Trin has one of my all time favorite entrances (her entrance is what I do in my free time) and we always used to joke about me breakdancing to the ring with her! We got the best dance moves in all of @WWE so at some point we are going to have to show the world what we got! What do you guys think?!? #FeelTheGlow #FeelTheGlow #HypedGlow #GlowHype #GlowJo #MoGlow"
Congratulations to new WWE Smackdown Tag Team Champions Mojo Rawley and Naomi on their historic and hard-fought victory last night, and we look forward to seeing them defend the titles on an upcoming episode of WWE Thursday Night Raw.
Enjoyed this article? Share it!