WWE Raw 7/20/20 Report Part 2: Stephanie McMahon Ruins Everything
In the first hour of Monday Night Raw, Seth Rollins took on Aleister Black over Rey Mysterio's honor. Rollins came out on top. Shelton Benjamin defeated R-Truth for the WWE 24/7 Championship and joined MVP's stable. MVP, Bobby Lashley, and Benjamin took on Cedric Alexander, Ricochet, and Mustafa Ali in a six-man tag match where Ali got the pin. Randy Orton, sans Ric Flair who is currently denying he has coronavirus, cut a promo about his plans to murder the Big Show later. Now that you're all caught up, let's dive right into hour two because the sooner we do, the sooner we can get it over with. It's Monday Night Raw, people! Forty-five minutes of wrestling in a three-hour bag!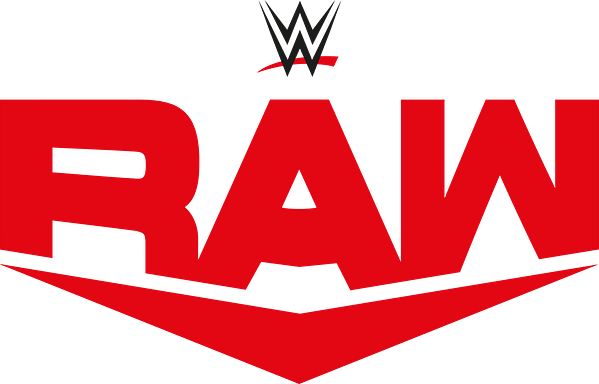 Ron Simmons is backstage talking to the Viking Raiders. WWE gave Ric Flair coronavirus and now they're moving on to the next legend. Who's the real "legend killer" around here? It's not Randy Orton. It's Vince McMahon.
Tom Phillips cues up a video package about the Big Show's career. Unfortunately, Orton is going to end it tonight. Christian joins the show via satellite to talk about that match. Samoa Joe asks him how he's been since his own unsanctioned match with Orton a few weeks ago. Christian says Orton is the best to ever do this, so he knew what he was getting into. But he didn't expect the betrayal from Ric Flair. Christian will never look at those two the same and he's not sure he'll ever be the same again. Joe asks Christian to expand on his health and wants his thoughts on what's going to happen to Big Show tonight. Christian says some days are better than others, but he doesn't feel good. But he'd go through all that pain again if it guaranteed Randy Orton got what was coming to him. Big Show has a lot of people in his corner and he's ready for Orton's tricks. Christian can't wait to see Big Show knock Randy Orton's ass out cold.
Sarah Schreiber interviews Bianca Belair backstage. She wants to know what to expect from Belair moving forward. Belair explains what being the EST means. Her rise in this division is gonna be the fastEST. Last week, she wanted to help out her girl Ruby Riott and… Peyton Royce interrupts. She knew Belair was the nosiEST of all time, but she's also the dumbEST for sticking her nose where it didn't belong. She should have found a better partner. Ruby shows up and wants to know where Billie Kay is. Peyton says she's handling business (at the coronavirus clinic?). Royce says Ruby should save herself embarrassment and forfeit tonight, and she tells Belair to mind her business before she ends up Liv Morgan. With coronavirus? Belair tells her she's gonna get her ass whipped. Raw goes to commercials.
After the break, Peyton Royce comes to the ring. Tom Phillips sells the story that Billie Kay suddenly had some other business to take care of somewhere. Ruby Riott comes to the ring.
Peyton Royce vs. Ruby Riott
They lock up to start the match. These two had a really good match a few weeks back. Can they repeat it? Some punches and grappling for control until Payton gains the advantage. She hits a back elbow and gets a two-count. Royce puts an arm submission on Riott over the ropes. She calls her a loser and kicks her in the face. She says Ruby has no friends. This is both a physical and emotional assault. Royce pounds on Riott with elbows to the chest and get another two-count.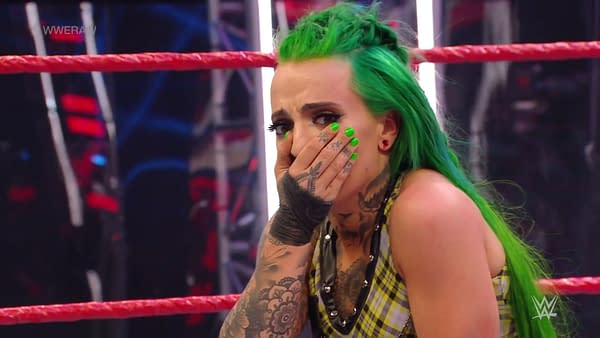 More trash-talking from Royce as Riott tries for a comeback. Royce dumps her to the apron, but Riott hits a shoulder block through the ropes. Royce tries a pin and tries to cheat with the ropes, but the ref sees it. Royce heads to the top turnbuckle but misses whatever she was going for. Riott hits the Riott kick and gets the three-count. This was a really short match and not as good as their match the other week. It's good to see Riott being a face and getting wins though.
Winner: Ruby Riott
Tom Phillips plays a video to hype the tag team match coming up next. Charley Caruso approaches Angel Garza, Andrade, and Zelina Vega backstage. She wants to know how they're getting on the same page for their match against the Street Profits. Zelina says they've been on the same page and they're ready for this. But where have the Street Profits been? Coronavirus? Oh, no, Zelina says they've been in hiding since Zelina's team has been on a winning streak. Andrade says that when they win tonight, they'll be one step closer to becoming Raw tag team champions. Angel says he's always ready for opportunities and tries to segue into his sexual harassment schtick. The Street Profits attack and send Raw to commercials.
Street Profits vs. Andrade and Angel Garza
The Street Profits head to the ring after the break. Andrade, Garza, and Vega come out next. Garza and Andrade attack as soon as the bell rings. Garza and Angelo Dawkins start as the legal men with Garza in control. That lasts only until Dawkins is able to tag in Montez Ford who goes wild and hits a dive outside the ring. You know what that means… Raw goes to commercials again.
Ford is still in control of Andrade after the break. He tags in Dawkins who applies a rest hold. Ford tags in and hits a dropkick, then puts on a rest hold of his own. Andrade is feeling pretty rested and shoves Ford into his corner. Garza tags in and chokes Ford with his boot and lays in the stomps. Andrade comes back in now. He hits a snap suplex and gets a two-count. The heels dominate now for a while. Every WWE tag match follows the exact same formula. Sure, every tag team match to some extent does, but the pattern is especially evident in WWE.
Andrade keeps Ford in a rest hold until Ford judo throws him. Now Ford must crawl for the hot tag. But Andrade has his foot. Ford gets the obligatory enzuguri and Dawkins comes in with the hot tag. Heels get beaten up. Dawkins tries a pin off of a bulldog but Garza breaks it up. Dawkins tags in Ford and they go for a Doomsday Device but Andrade escapes He tags in Garza who tries a superplex on Ford. Ford knocks him to the ground and hits a splash and gets the win. What was the point of this match? Nobody knows.
Winners: The Street Profits
The Street Profits celebrate in the ring as Zelina Vega looks frustrated. Tom Phillips transitions into a video about the Raw Women's Championship match at Extreme Rules last night. If you didn't see it, it was a great match, but ended in a massive screwjob. Asuka accidentally blew green mist in the reg's face. Bayley stole his shirt and counted the pin for Sasha Banks. Then Bayley made the timekeeper ring the bell and they left with the title. But is Sasha the legit champion? Apparently we'll find out after some commercials.
Backstage after the break, Zelina yells at Andrade and Garza. They blew their chance, and now she has to fix the problem for them. Angel says they're on the same page. Zelina tells them to prove it. Andrade agrees. Bayley and Sasha Banks come to the ring to save this show. Bayley bows down to Sasha with her new championship.
Raw Promo: Bayley and Sasha Banks, The Golden Role Models
Sasha thanks the Performance Center Crowd for their boos. Bayley shames the crowd for their envy and pettiness. Sasha says she's got this. People have been talking about her, accusing her of stealing the Raw Women's Championship. Sasha says she fought for the championship last night, unlike Asuka, who got handed the belt by Becky Lynch when Becky went on maternity leave. But people have forgotten that just like they forgot that Asuka blew green mist in the poor ref's face last night. Somebody had to officiate the match, and Bayley did it.
Bayley says when she saw Sasha cover Asuka she had to make a decision and do the right thing. She's not just Bayley Dos Straps. She's our role model. She had to do the right thing and make the count last night. But this crowd doesn't get it. Banks says they need to get it. She's the Boss, the Standard, the Blueprint, and Two-Belts Banks. They have all the gold. Asuka and Kairi Sane come out to the stage. Asuka says Sasha wasn't ready for Asuka and Asuka was not ready for a thief. This is Asuka's title.
Sasha says if it's her title, come and get it. She does. But Stephanie McMahon interrupts on the Titantron. At least somebody is quarantining around here. She says the match last night was a Horror Show and while Sasha might believe herself to be the champ, Stephanie has a difference of opinion. Sasha didn't win. But neither did Asuka. So next week on Raw, they'll have a match to decide the true champion. Sasha can lose via pinfall, submission, DQ, or countout. If Bayley gets involved, Sasha will lose. The Kabuki Warriors charge the ring and the Role Models retreat. Raw goes to commercials. And we'll go to part three of this report for the final hour of WWE Monday Night Raw.
---
---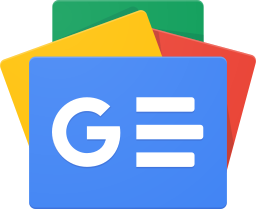 Stay up-to-date and support the site by following Bleeding Cool on Google News today!