"Throne of Eldraine" Product Review, Part 1 – "Magic: The Gathering"
Magic: The Gathering is rolling out their 82nd expansion set, Throne of Eldraine, and even though many, many people attended the prerelease events that Wizards of the Coast had held for the set, October 4th (this Friday!) can't come soon enough.
That in mind, working at Bleeding Cool has its perks, for just last night I received a mysterious package from Wizards of the Coast themselves.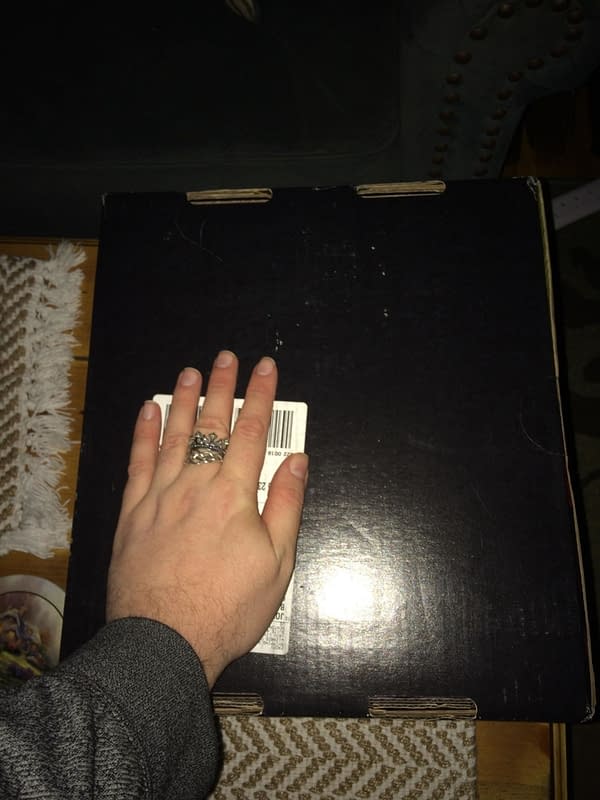 Naturally, since Theros: Beyond Death is the next set to release after Throne of Eldraine, I was hesitant to open Pandora's- Oh, phooey. Let's open it!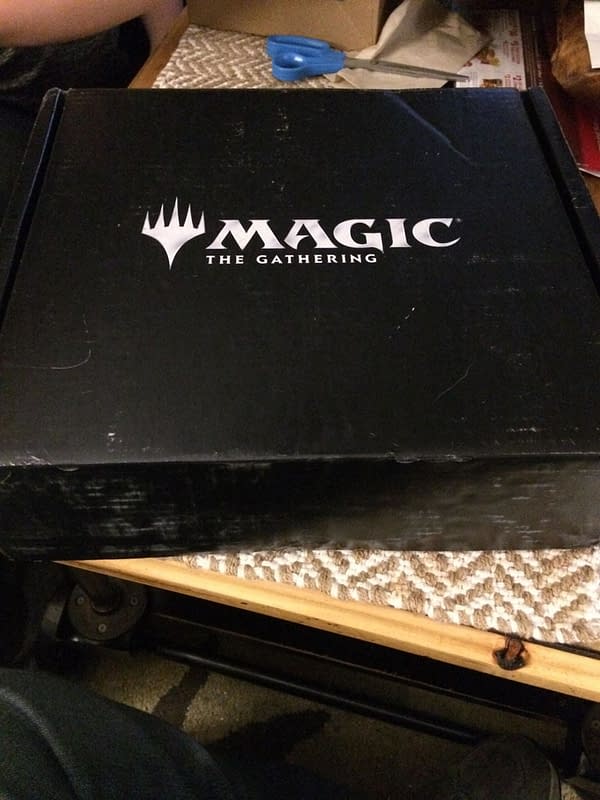 So, when I opened the package, I found that it held a very cool poster inside of it, above the rest of the items stored within it.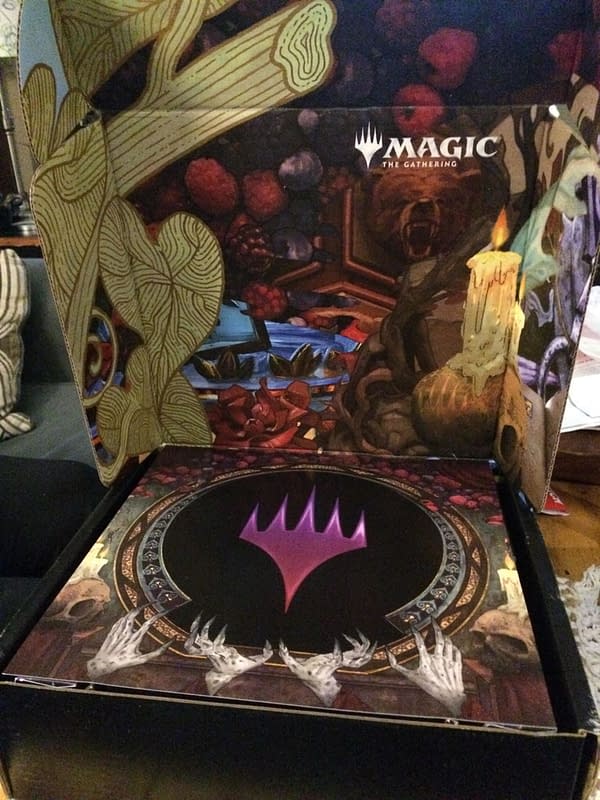 Super spooky, with the bear head mounted on the roof of the box, and the undead hands grasping for the Planeswalker symbol in the focus of the poster. But wait, what's this underneath?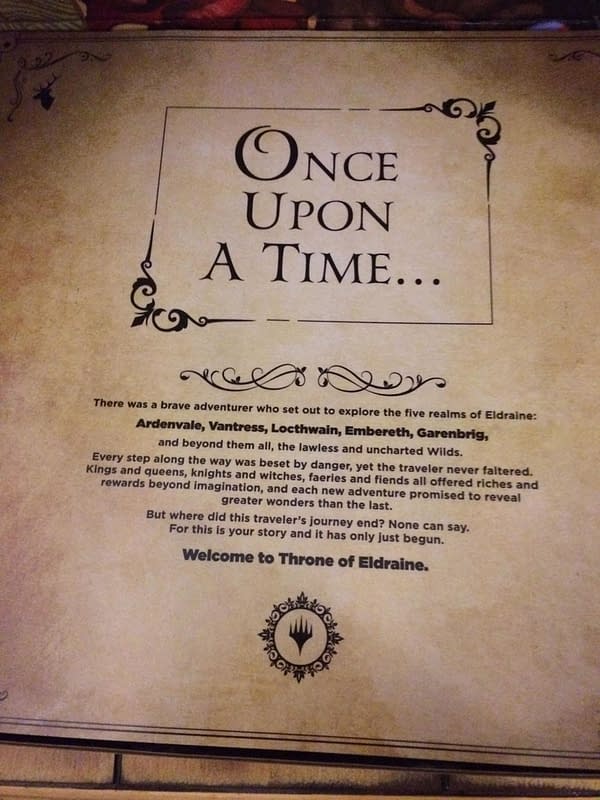 This was an awesome mood-setting poster, for when I laid my eyes on the treasures within, I must say I was beyond amazed.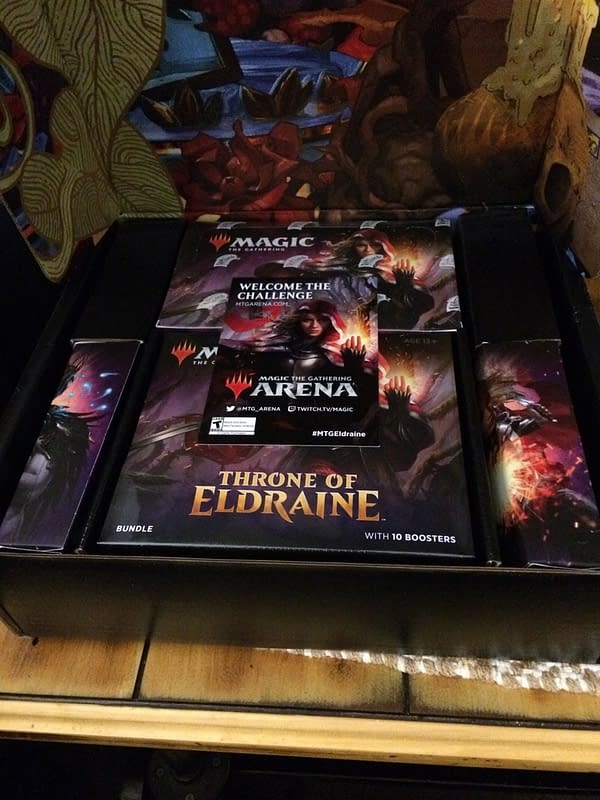 I had received a Throne of Eldraine booster box, a Throne of Eldraine Bundle, and the two Planeswalker decks that accompany the set as well. Finally, I got a couple of codes for Magic: The Gathering: Arena – one for me, and one for a friend. What a wonderful gift!
So, naturally, I opened the booster box and while I'm going to keep the exact contents to myself, at least for the time being, I will say that the 36 packs were each a great addition to many of the decks in my Magic: The Gathering arsenal. I made myself Oathbreaker decks for Oko, Thief of Crowns and the Royal Scions, two Planeswalkers I did get out of the booster box (I'll be showcasing these decks around November, when I've gotten them tuned more finely, but I will be writing about the Oathbreaker format tomorrow, so keep your eyes peeled!).
I do have a few minor concerns about the packaging for the packs in the Bundle and the Planeswalker Decks, but overall I really appreciate all of these beautiful cards. Thank you, Wizards of the Coast! You made my night, and probably my entire week at that.
Once more, Throne of Eldraine officially releases for tabletop this Friday, October 4th. There are sure to be events at your local gaming store, so keep an eye out for those!