Adventures Awaits with Hasbro's New Indiana Jones Kid Collectibles
New adventure awaits Indiana Jones fans as Hasbro has revealed a nice new assortment of new kid-friendly toys with whip-cracking action 
---
Indiana Jones is back as the new film Dial of Destiny arrives this Summer, giving fans the return of adventure. However, that is not the only Indiana Jones news that fans have to look forward to, as plenty of new collectibles are on the way. Hasbro is back and entering the world of Indy once again with an assortment of new series. We have seen Retro figures and new 6" figures, but there is also a new set of kid toys to go with them both. Two new kid-friendly releases are on the way, with the 12" Whip Action Indy and the Action-Crackin Whip!
That is right; adults can help pass on the Legacy of Indiana Jones to the next generation of adventures. Both releases are packed with that Indiana action starting with a 12" figure that has 10+ sound effects and phrases and shows off Indy's whipping action. Things get a little more action packed with the Indiana Jones Action Cracking Whip that extends 3 feet long and has a retract feature. Kids can truly become Indy with this beauty, and it is a toy that I'm sure adult collectors will gladly add to their collection as well. Both of these new Hasbro releases are set for a Spring 2023 release with the 12" Indy for $33.99 and the whop at $24.99. Pre-orders are not live yet, but all of Hasbro's new Indy line can be seen here.
Kid-Friendly Indy Collectibles Arrive at Hasbro
"WHIP-ACTION INDY – (HASBRO/Ages 4 years & up/Approx. Retail Price: $33.99/ Available: Spring 2023). Inspired by the adventures of Indiana Jones, this large-scale Indy toy offers kids big whip-cracking action and excitement. The WHIP-ACTION INDY 12-inch action figure features real whip action, as well as 10+ iconic sound effects and phrases from the Indiana Jones films. Kids can recreate their favorite moments, as well as imagine their own daring adventures alongside archaeologist Indiana Jones."
"ACTION-CRACKIN' WHIP - (HASBRO/Ages 5 years & up/Approx. Retail Price: $24.99/ Available: Spring 2023). Swing into the adventures of Indiana Jones and unearth a world of fun! This INDIANA JONES ACTION-CRACKIN' WHIP extends to over 3 feet long and features snap & retract action. With the flick of the wrist, kids can enjoy real whip action as the Indiana Jones Action-Crackin' Whip uncoils and automatically retracts."
---
---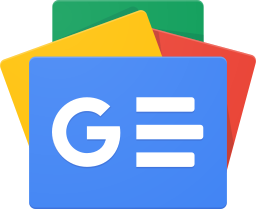 Stay up-to-date and support the site by following Bleeding Cool on Google News today!