Arya Stark is one of the leading ladies inside the world of Game of Thrones. She was definitely a fan favorite and quite popular throughout the entire series. Well it didn't seem like a lot of characters got a lot of drive from their backgrounds or grow throughout the show, However, Arya Stark definitely did from her rise of a child to a lady with no face. Now you can bring home an Arya Stark exclusive figure that will be only available at Walgreens. The figures based on the final season after Daenarys Targaryen wreaks havoc on King's Landing. Arya shows her covered in blood and quite detailed. She comes with her iconic sword Needle and a Valerian steel sword accessory. The figure is 6 inches tall and features over 12 points of articulation. The McFarlane Toys Arya Stark figure is designed after digital scans of the actress Maisie Williams too so you're getting a complete package here. This Walgreens exclusive Game of Thrones figure will be perfect to add to your collection especially if you love Arya then this bloody version is for you.
The Game of Thrones King's Landing Arya Stark 6 inch Scale Figure from McFarlane Toy's does not have a price it just yet. Walgreens.com does not have the figure listed at this time so we do not have a release day either but check for it in stores and online at their website for updated releases.
The bells are ringing…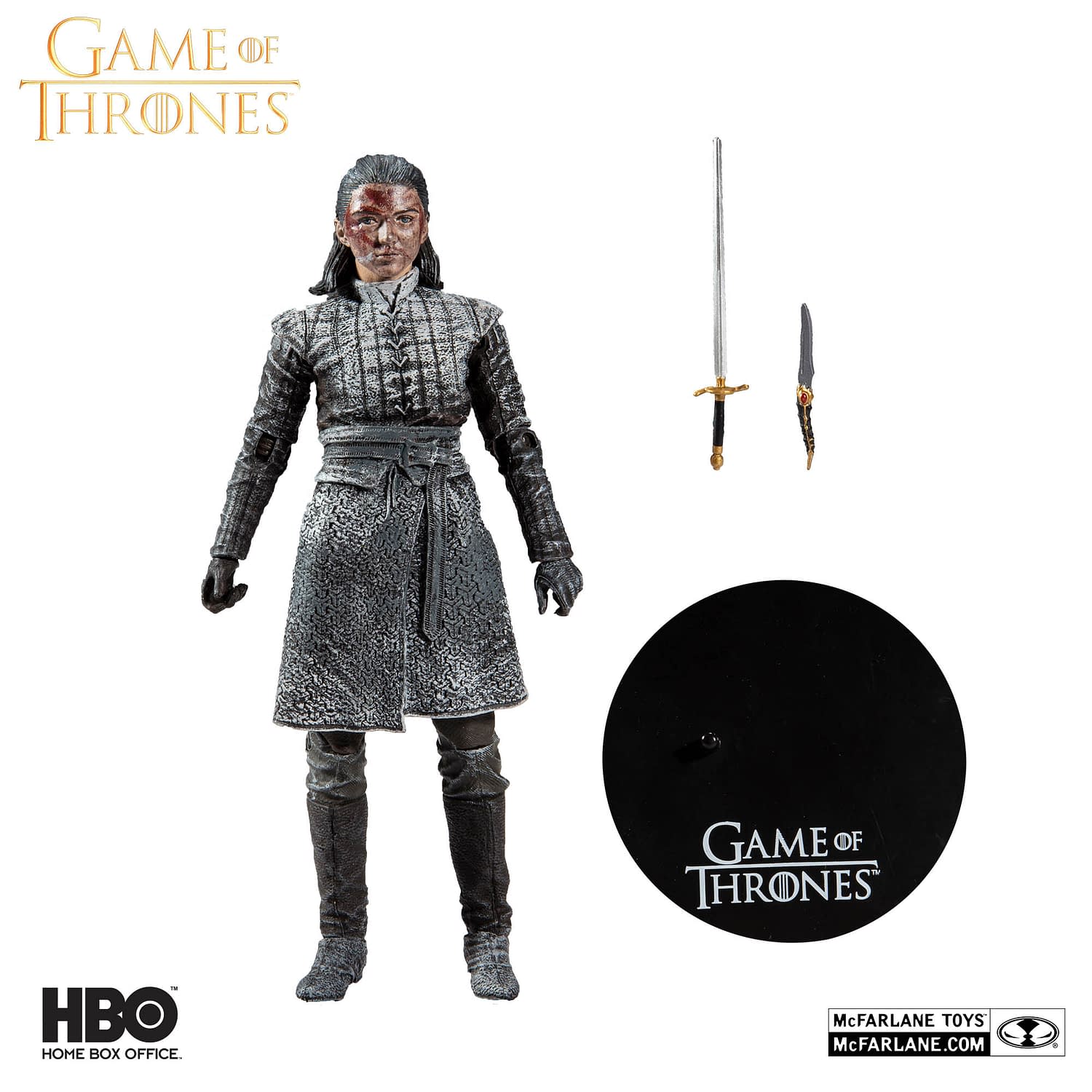 Arya Stark is the third child and second daughter of Lord Eddard Stark and his wife, Lady Catelyn Stark. After narrowly escaping the persecution of House Stark by House Lannister, Arya is trained as a Faceless Man at the House of Black and White in Braavos, and uses her new skills to bring those who have wronged her family to justice.
Product Features: 
Incredibly detailed figure of Arya Stark modeled from digital scans of actress Maisie Williams  
~6" articulated Arya Stark figure featuring her iconic look from "The Bells" episode of Game of Thrones' final season 
Figure features 12+ points of articulation  
Figure comes with Needle sword and Valyrian steel dagger accessories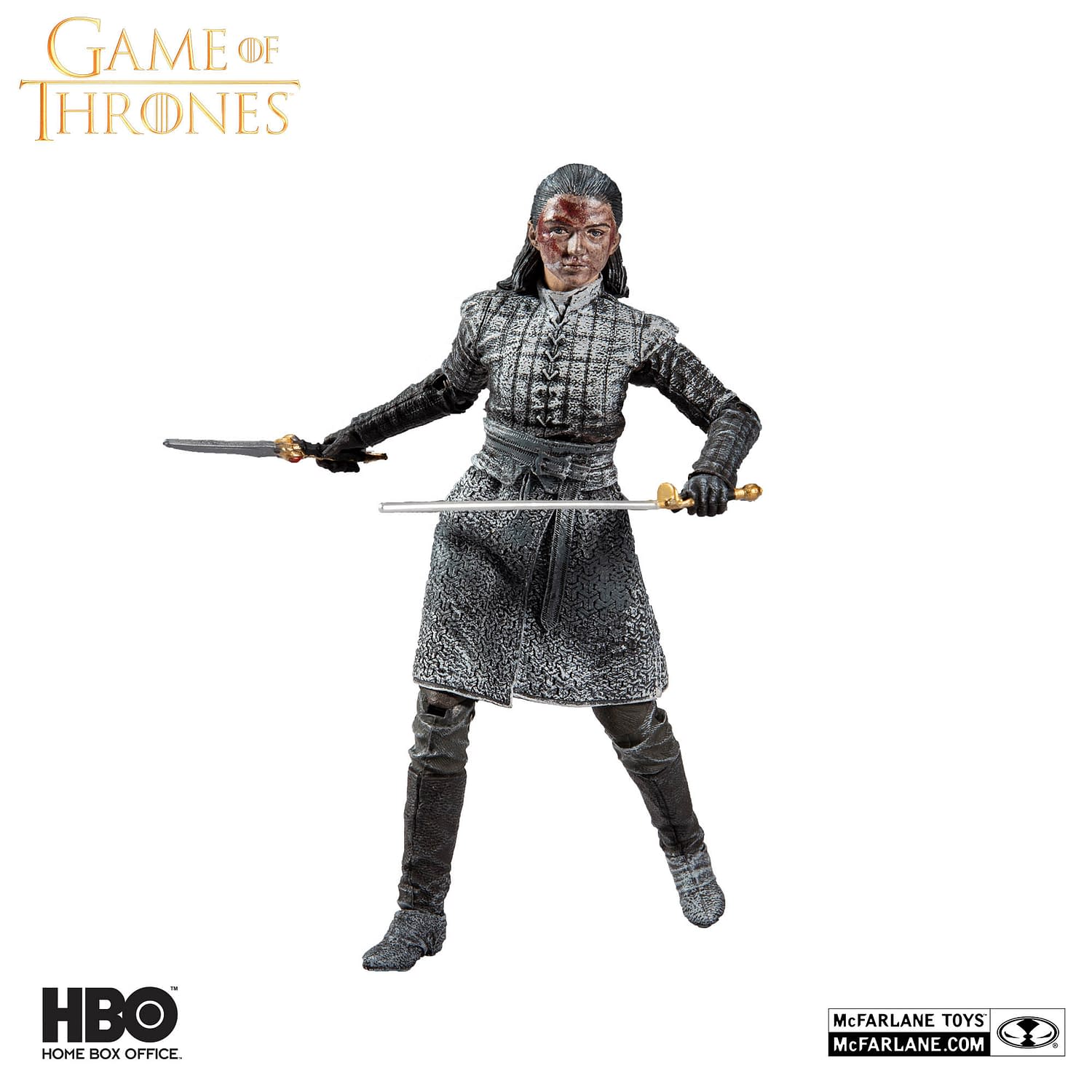 Enjoyed this article? Share it!