Possible SPOILERS- Five 'Avengers: Endgame' LEGO Set Pictures
Avengers: Endgame products should be fully revealed and in stores in a matter of weeks, as Marvel Studios scrambles to keep the secrets of the film under wraps for as long as they possibly can. As always however, toys will reveal tons ahead of time. Five LEGO sets tied to the film's release have official photos, and there are certainly things we can learn about the film from them.
This is your warning: if you don't want to see them, or if you want to look but want to walk into that theater on April 26th a complete blank slate, turn away now.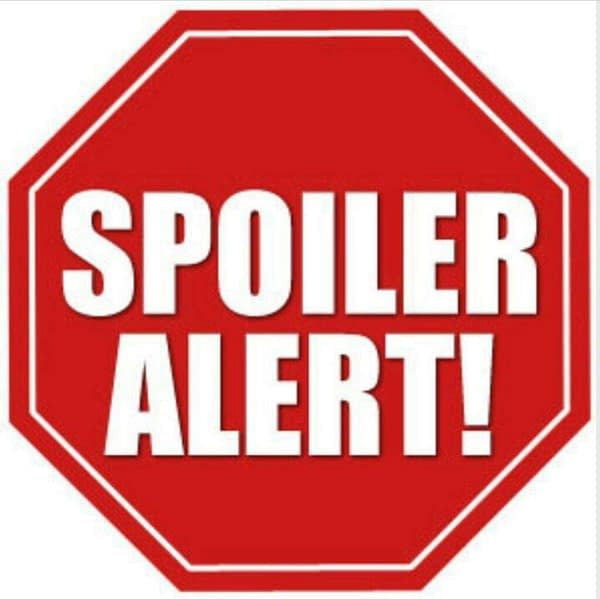 Ok, so if you are still here…let's take a look at the sets.
Captain America Outriders Attack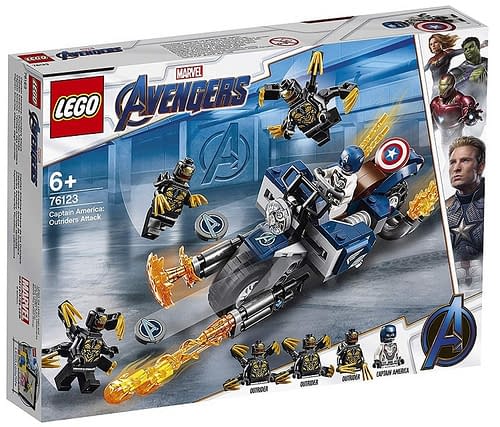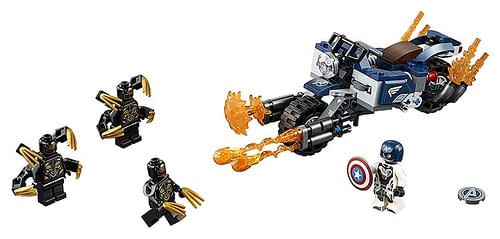 Is Cap going to ride a souped up motorcycle into battle at some point? Also- get ready to have tons of extra Outriders from all of these sets, as every single set except one has them.
Iron Man Hall of Armor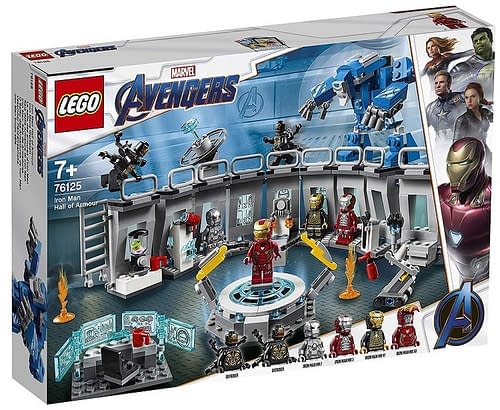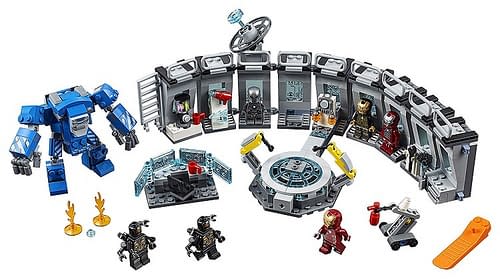 This is my favorite of the five sets. I am not sure this means we are going to SEE a Hall of Armor in the film, this may be a set they have been wanting to give us for awhile now. I totally want to get a few of these to stack and create a actual Hall of Armor from all the sets over the years. That would be awesome.
War Machine Buster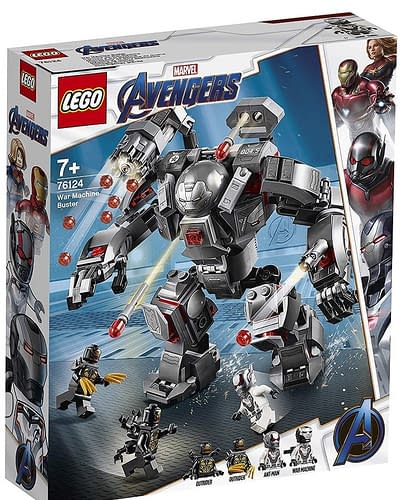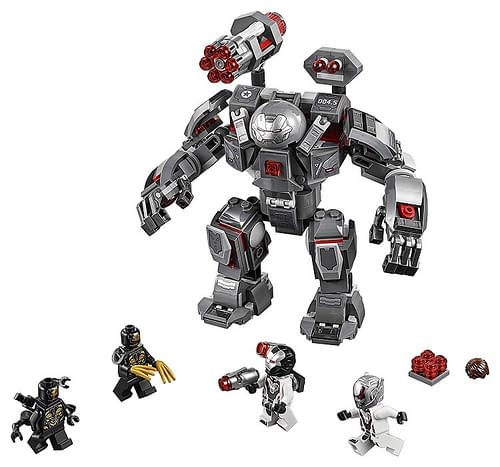 This is where spoilers may come in. This set had leaked previously in blurry photos, but now we know it is coming. Is there going to be a new Hulk Buster armor in this film for Rhodes? Is this just a repaint set? I am guessing this is in the film, and it is cool that we are getting an Ant-Man and War Machine minifig in this set as well. Again, they are in those suits from the newest trailer, like the Cap that comes in the bike set.
Avengers Ultimate Quinjet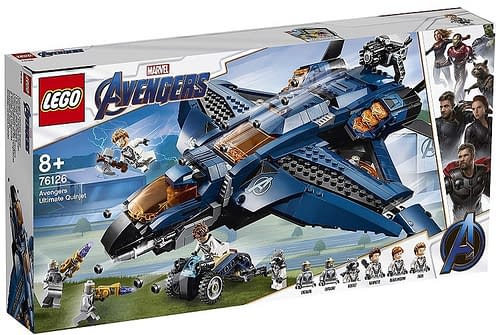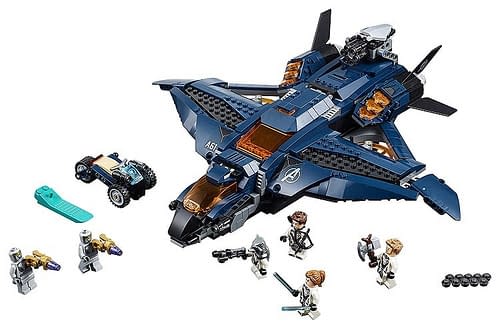 This one has the rest of the team in those space/Quantum Realm suits we have seen. More Outriders, and a cool update to the Quinjet make for a fun set to snag and build.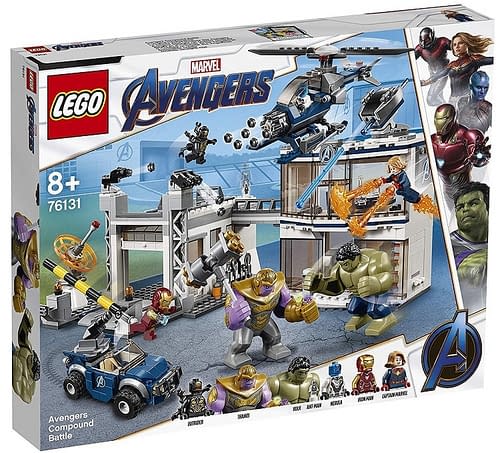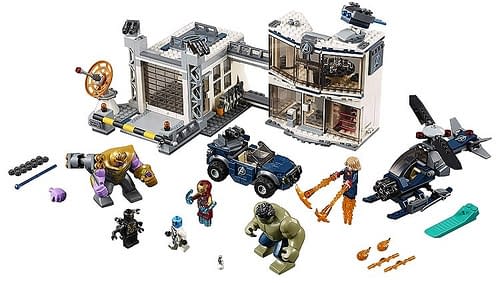 This one may be the biggest spoiler in these sets. Does Thanos pay a visit to Avengers compound? Looks like Bruce Hulks out for sure, as if there was any doubt he would. Thanos is in his armor here as well, just like on the Empire Magazine cover revealed yesterday, and the leaked Marvel Legends BAF going around right now (Google it, its around). If he does pay a visit in Avengers: Endgame, is this more towards the middle or end of the film? Hmm…. End of possible spoilers.
So yeah. Stuff to think about here. There are some awesome LEGO sets up there that I cannot wait to grab and build. If you looked, what do you think? Which sets are you excited for? Let us know below.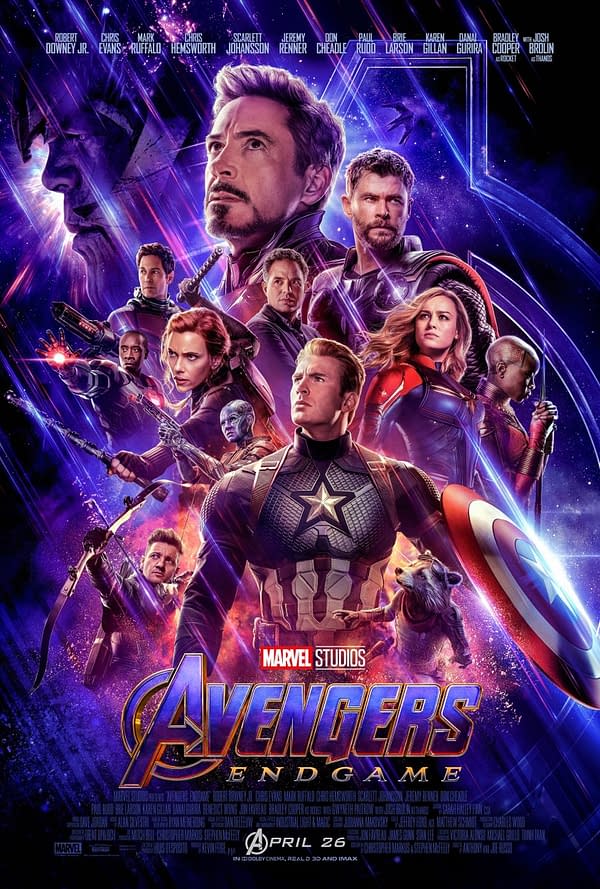 Avengers: Endgame opens everywhere April 26th.
---
---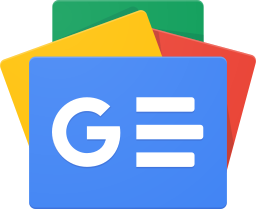 Stay up-to-date and support the site by following Bleeding Cool on Google News today!