Batman has had so many films over the years so it's hard to place a finger on your favorites sometimes. One of the best ones, in my opinion, is from the Christopher Nolan series. It gave a darker and grittier DC Comics world that I could get behind. The villains were real and grounded which made it only more fantastic. Each film brought Batman into the light with something new and unexpected. The Dark Knight was one of the best superhero films of its time and still is! Iron Studios is helping us remember that iconic franchise and movie with its newest statue. The statue showcases the Bale Bat in all of his glory scowling over his city. The base is simple yet detailed with a Goth skyline feel with his symbol in the back. Batman is quite a detail and you get every amazing close up of his costume. You can almost picture Bale's face through the suit and that right there means some good sculpting. If you are fans of this series then Iron Studios has done right by you. This is one amazing Batman collectible that any fan should be adding to their batcave.
The Dark Knight Batman Statue from Iron Studios is priced at $169.99. It is set to release in December 2020 and pre-orders are already available and located here.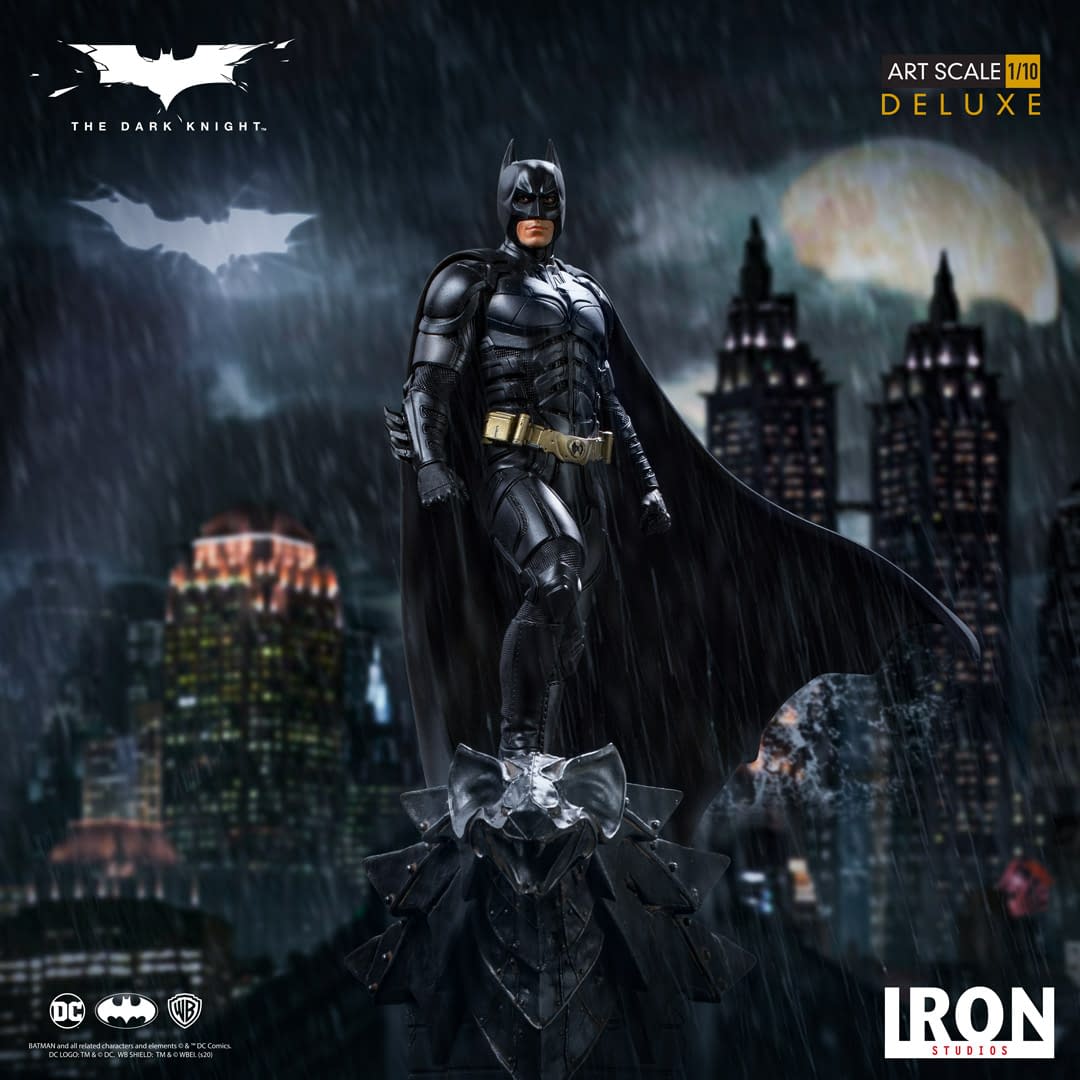 Batman Deluxe Art Scale 1/10 – The Dark Knight
DESCRIPTION
Batman Deluxe Art Scale 1/10 – The Dark Knight
License: The Dark Knight
Scale: Art Scale 1/10
Features:
– Limited Edition
– Based on original The Dark Knight movie references
– Made in Polystone
– Hand Painted
Product dimensions: 12.2 in (H) x 7.8 in (W) x 7.4 in (L)
Product Weight: 1.5 lbs
Release schedule: Fourth quarter of 2020
*This item will be shipped from our warehouse in Los Angeles – California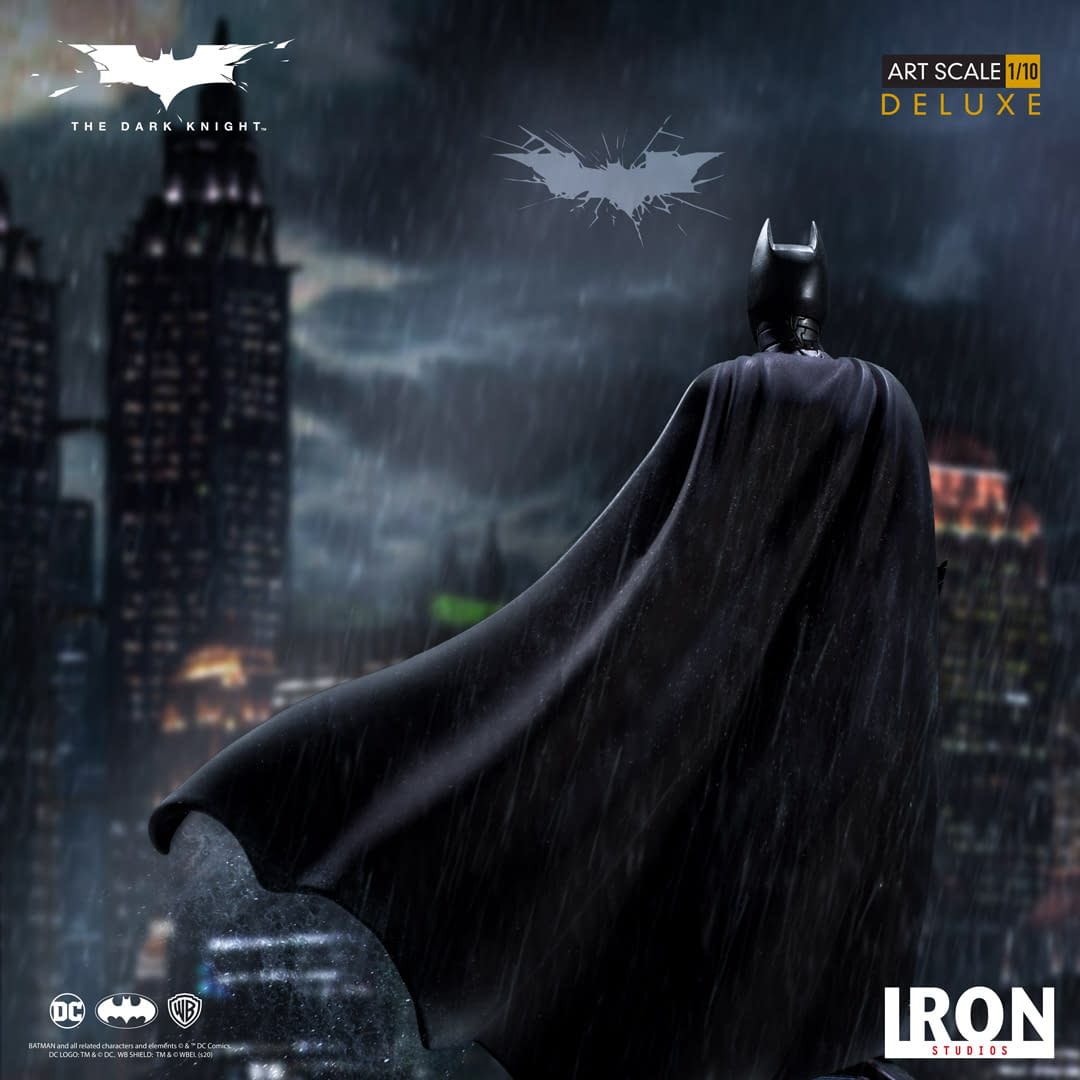 Enjoyed this article? Share it!