Boss Fight Studio Reveals New Vitruvian H.A.C.K.S. Fantasy Figures 
Boss Fight Studio is back at it bringing their own original world to life with even more releases for their Vitruvian H.A.C.K.S. figure line 
---
Boss Fight Studio has just had their Boss Fest with plenty of new releases arriving from the hit toy company. We have seen new 6" figures for their new EPIC H.A.C.K.S. line, which can be viewed right here. However, Boss Fight was not going to leave out their popular 1/18 scale line, as three new figures have been revealed. Collectors can now expand their Vitruvian H.A.C.K.S. line with Fantasy Leonidas (Ver.3), Coleop Terra and a very interesting Blank figure titled Power Stars.
This world that Boss Fight Studios has created and it is something the company has a true passion for. Seeing King Leonidas take on a futuristic alien was just the stories on paper or in our minds, but not anymore. Each Vitruvian H.A.C.K.S. figure is packed with accessories, detail, and will come in its own windowed packaging. The Power Stars line on the other hand, is a customizer's dream with a simplistic design and a great way to dive into bringing your ideas to life. Pre-orders are already live of these new releases right here at $27.99 each, and the Blank figure is $15.99.
More Vitruvian H.A.C.K.S. Warriors Arrive at Boss Fight Studio
"Plucked from the Battle of Thermopylae a microsecond before he was destined to die at the hands of the Colubrida Guard, Leonidas was brought aboard the Vitruvian to add the one thing the crew was missing: a heavy hitter. Initially furious at being kidnapped and confused as to his whereabouts, the other crew members managed to impart the necessity of their work and the stakes involved."
"The burrowing terror. The shrieking fury. The living nightmare. Bred by the sorcerer Stheno, these creatures are the pinnacle of her plans to recreate the Gorgon Horde in this new era. In order to raise funds to rebuild her armies, Stheno hires out her creations. These assassins are used not just to eliminate a foe or remove an everyday nuisance."
"These brand new blanks are ready for you to customize anything you can dream up! Colored in a basic cool grey, these are a great starting point for all your heroes. Each 5 inch blank comes with 5 alternate heads and a white cape ready for your inspiration."
---
---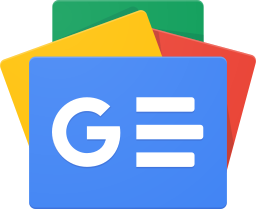 Stay up-to-date and support the site by following Bleeding Cool on Google News today!