Funko is still bringing out more reveals for the upcoming Emerald City Comic Con that takes place March 12 – 15, 2020. Two of these reveals are actually green which for the Emerald City and another is flocked. The first one coming out is a flocked mascot from the University of Washington. Following him is Shawn Kemp Funko Pop, who is a green Sonics uniform that is just perfect for this green themed con. So far these are just ok releases for the convention, nothing is really special about these releases. These will most likely get picked up by true fans while the rest just sit them unless they get a nice Limited Edition sticker on it. Our last reveal is a Funko Pop Green Troll. From conventions past, this one is one par with a traditional convention exclusive and I wouldn't be surprised if it is a con only exclusive. It is still unclear what Funko Pops will be going where but we will get information closer to Emerald City Comic Con with retailer location. So stay tuned here at Bleeding Cool for where to find your favorite upcoming exclusive collectibles.
Go Flock Yourself!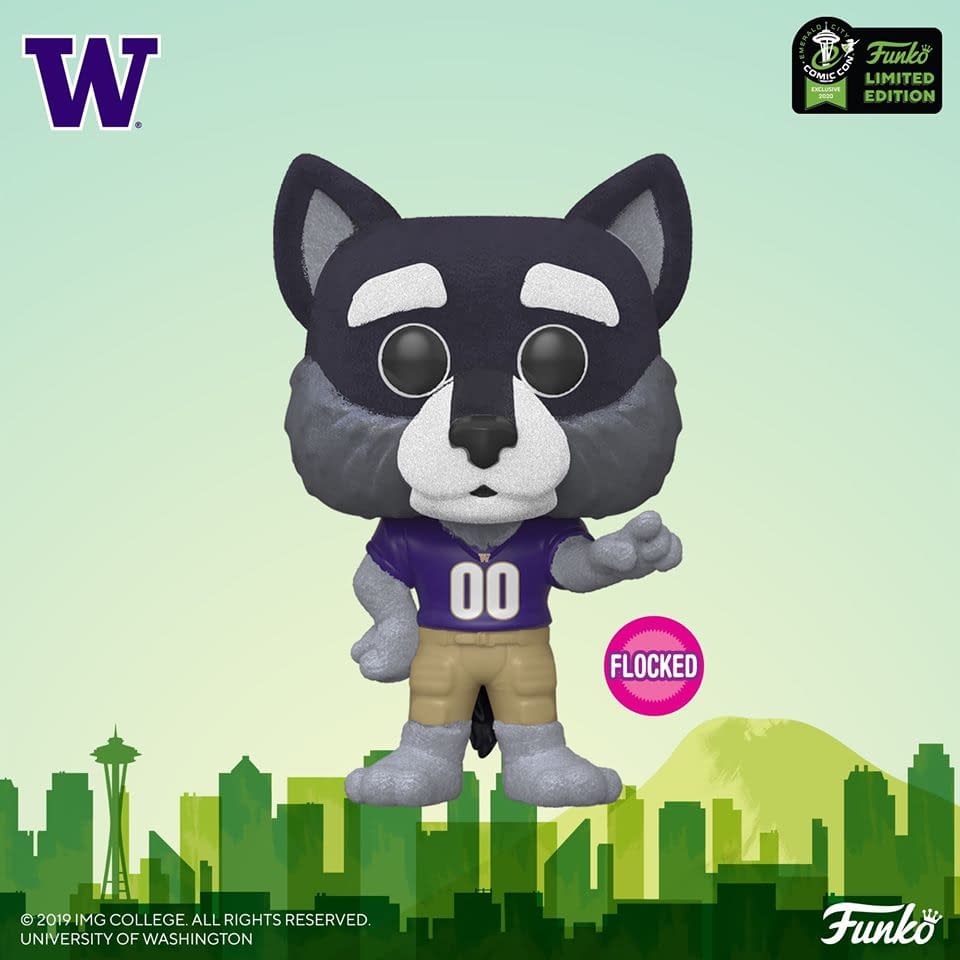 ECCC 2020 Reveals: Pop! College – University of Washington!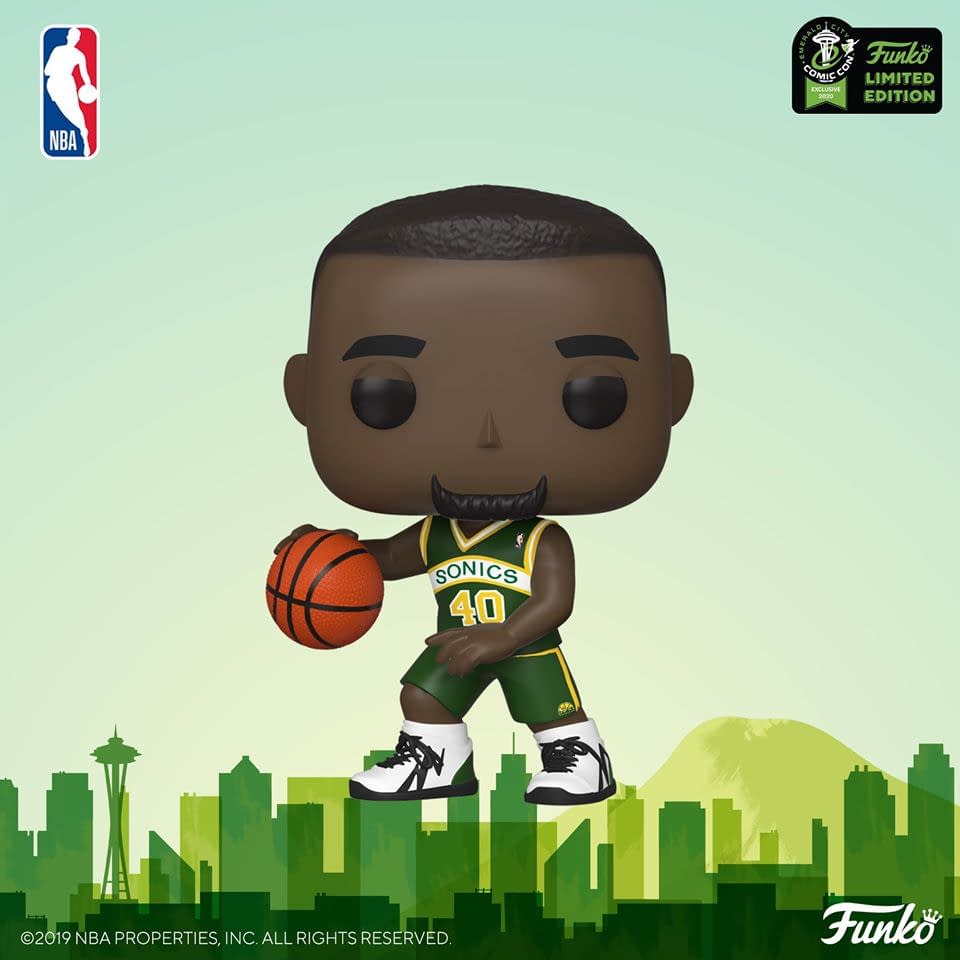 ECCC 2020 Reveals: Pop! NBA – Shawn Kemp!
ECCC 2020 Reveals: Pop! Classic Trolls!
Enjoyed this article? Share it!