If you were planning on attending Emerald City Comic Con and has Funko Lottery Tickets then you've lucked out. Funko continues to impress and it letting Lottery Ticket holders for their booth a day head start at getting their collectibles. Ticket holders can check their email for more specifics but we have you covered here if you missed the news. The only issue here is that now it'll be even harder for the general public to get their hands on some of the ECCC exclusives. This is what would have happened if the convention didn't get postponed anyway so it's still awesome they are giving us a chance at all. With exclusives like the Pins and the 2000LE Indiana Jones Pop, Friday will be chaos when it all goes live here.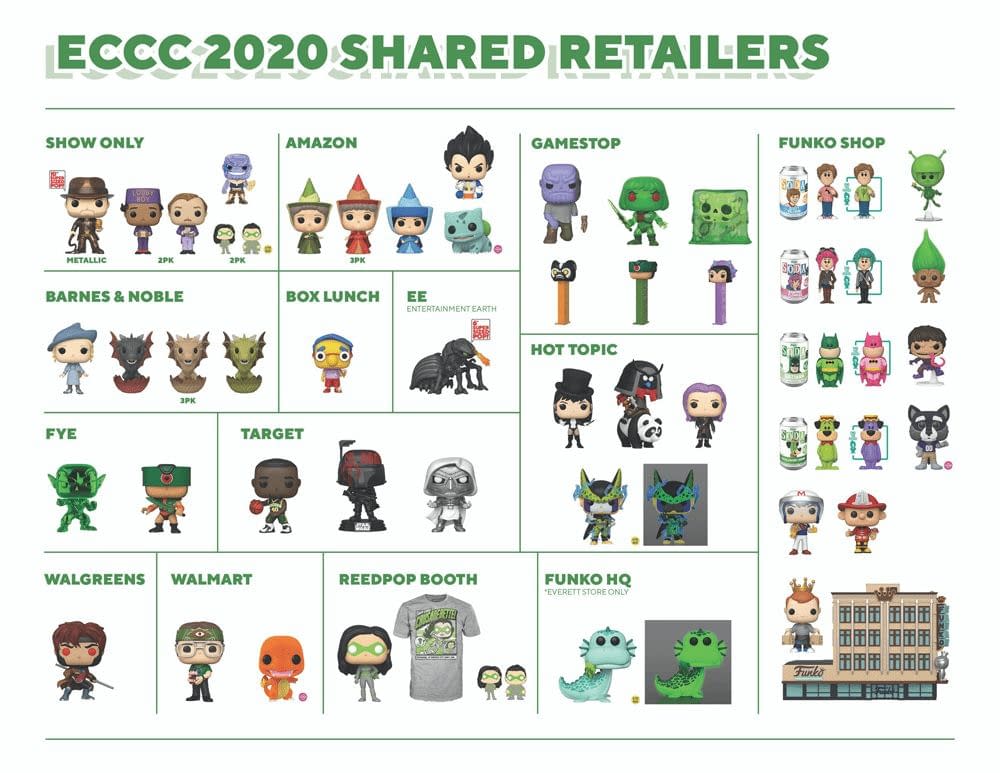 The email is what follows:
Hello,
The official email and rules are listed below. If you're a ticket hold take advantage of this opportunity since your original plans were canceled.
As ECCC 2020 has been postponed, Funko show exclusives will instead be sold online through shop.funko.com. Those selected for Funko booth entry at ECCC will get first access to ECCC exclusive items sold by Funko online.
To get access to the online storefront for ECCC exclusives, you MUST follow the below steps:
1. Opt into email communications directly from Funko. Messaging will come from Funko, and not from ECCC or Reedpop, so an active opt-in is required. To opt into email communications from Funko, forward your drawing confirmation email (received from donotreply@showclix.com, with the subject line "Your Receipt For Funko Exclusives @ Emerald City Comic Con 2020"), directly to support@funko.com. This email must be received by support@funko.com. no later than 10:00 AM PST on Wednesday, March 11.
By forwarding your confirmation to support@funko.com., you agree to the Terms & Conditions and Privacy Policy.
2. Watch for an email from do-not-reply@funko.com at approximately 10:00 AM PST on Thursday, March 12. This email will contain a unique link and password to access a restricted page on shop.funko.com through which you will have first access to purchase ECCC exclusive items.
3. Log into the restricted ECCC 2020 page using the page password from the email noted above.
4. Shop ECCC 2020 exclusives! The shop.funko.com website accepts payment through credit cards, debit cards, and Amazon Pay.
The following stipulations will apply for purchase of ECCC 2020 exclusive items:
• You must check out using the same email address that was used to enter the ECCC Funko Drawing.
• Please do not share out the link or password, so that first access can go to those who were selected.
• Limit of (1) of each exclusive item per person. Attempted purchases of more than one of the same exclusive item will be voided, and your account may be subject to blacklisting.
• Quantities are limited, and availability of all items is not guaranteed. Items may sell out before the purchase process is completed.
If you have any questions, please visit www.funko.com/contact-us.
Thank you, and we look forward to seeing you at a future con!
Sincerely,
Funko
Enjoyed this article? Share it!