Funko New York Toy Fair Reveals: BTS Pops!
Funko has begun their biggest product reveal day of the year. The past few years the day before New York Toy Fair is when they announce a ridiculous amount of new product and lines, from Pops to Mystery Minis, Plush, and so much more. It is a lot. Have no fear however, we are here to bring you all of the reveals as they happen throughout the day!
This release is of one of the biggest acts in the world, and the most popular K-Pop band there is: BTS!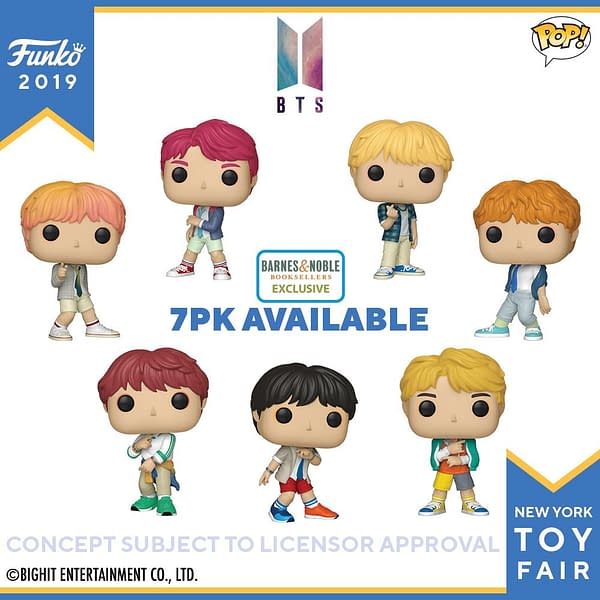 These will all have individual releases and will also come in an exclusive seven pack available at Barnes and Noble. Also known as The Bangton Boys, they have a fierce following all over the world. Beyond The Scene joins the Pop Rock line of figures and will quickly sell like gangbusters. Funko is first to market on figures of the band, so look for them to make even more of these in the future. How many variants do you think they will make?
What do you think of this reveal? What else do you want to see from Funko today? Keep it locked here for all the reveals and all weekend long for coverage from New York!