Funko Round-Up: Becky Lynch, Looney Tunes, and Thunderbirds!
Funko announces tons of new products and licenses every day, let alone every week. It can be a lot to keep up with. So we are here to help. Welcome to the Funko Round-Up! In this edition: some Looney Tunes characters are getting new Pop Pez, Thunderbirds Pops are on the way, and The Man Becky Lynch finally joins the Funko WWE line! Let's take a look.
First up, the classic show Thunderbirds is getting a wave of three Funko Pops in June.
"5, 4, 3, 2, 1: Thunderbirds Are Go!" Time travel to
2065 with International Rescue including Pop!
Aloysius "Nosey" Parker, Pop! Lady Penelope
Creighton-Ward and Pop! Brains.
Next, three new Funko Pop Pez of Looney Tunes characters Duck Dodgers, Space Cadet, and Marvin the Martian will be hitting stores soon.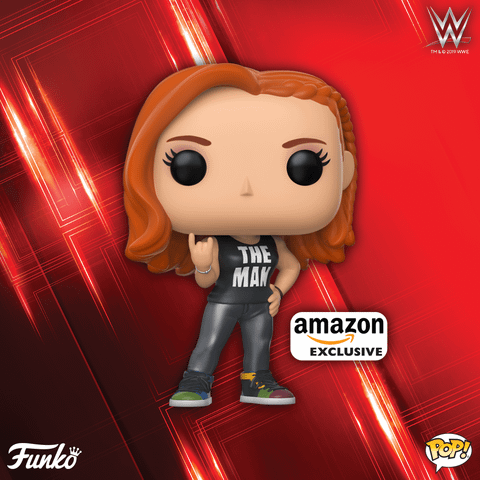 Finally, rejoice WWE fans! The Man Becky Lynch is finally getting her own Funko Pop. This one is an Amazon exclusive. That is a weird move for what is sure to be such a popular release, as fans have been clamoring for her release since long before the whole The Man gimmick started. It also will not ship until August, which is going to be a hard wait. But, the Pop looks amazing, so it will be worth it. She is already up for preorder right here.