Funko Round-Up: Prince, Horror 5 Star, Geoffery Lives, and Mega Man!
Funko announces tons of new products and licenses every day, let alone every week. It can be a lot to keep up with. So we are here to help. Welcome to the Funko Round-Up! In this edition: Prince comes to the Pop Rocks line in style, Mega Man gets a new Pop Tee and Pop set, Horror icons 5 Star figures are on the way — and our beloved Geoffrey the Giraffe from TRU is Iron Man?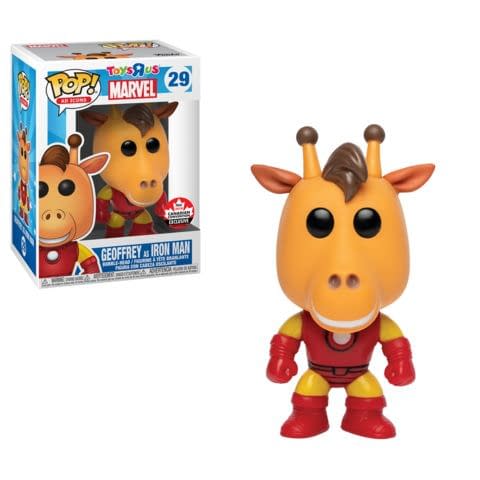 The beloved Toys"R"Us mascot, Geoffrey the Giraffe is taking
a break from the toy industry to give the Super Hero business a shot.
The Geoffrey as Iron Man Pop! is a FanExpo Canada exclusive,
which will be shared with Funko Shop and Toys"R"Us Canada!
There's no word yet on whether Geoffrey will officially
be offered a place with the Avengers.
Excuse me while I go cry in the corner. I miss Toys R US so much, guys and gals. As weird and awkward as this Pop looks, I'm going to try to get it.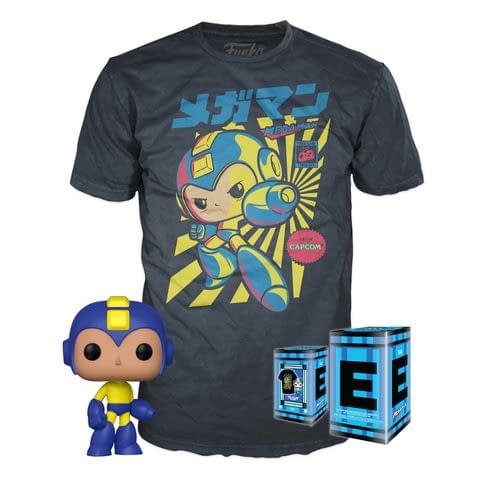 Also available now is a new Mega Man Pop Tee and Pop set. I have seen this one at GameStop (where it is an exclusive), and it looks awesome.
Also coming to the 5 Star line are four horror icons. Jason Voorhees, Freddy Kruger, Chucky, and Pennywise. These are articulated figures, and come with accessories. The boxes also turn into dioramas to display them on as well, just like the Harry Potter and DC Comics ones already available. These come out in October.
Finally, we are getting four versions of late rock icon Prince. Three different eras of Prince are represented here, and all three look awesome. There is a glitter variant also available as an exclusive to FYE. These are hitting stores right now, I have also seen these on GameStop shelves already.