Funko Unleashes the Minions with New Pop Figures
Things are about to get yellow as Funko announces new Minions Pops are headed our way. This time these Funko Pops are based on their newest film, Minions: The Rise of Gru. While we all have to wait till July till the movie premieres we have some Minions collectibles to look for. There are 8 figures announced in this release with 1 special 10" and one retailer exclusive. Of course, you can have Funko Pop Minions without Minions so Hob, Stuart, Otto, and Kevin are Back once again with some hilarious figures. From braces, roller skates, and disco outfits these 80s themed creatures are sure to make anyone smile. Little Gru makes an appearance this wave too with his luscious locks. Minions will also be getting a set of Funk Mystery Mini figures too. Most are the same designs and the pops but with new poses. One of the cuties minis you could probably own is the yellow suit bob!
All of these Minions Funko Pop figures are set to release in May 2020. Pre-orders for each besides the FYE exclusive Pop Glowing Kevin are available online. You can find links for them located here.
Be one with the Gru.
Pop! Movies – Minions 2: The Rise of Gru
Take a trip back to the 1970's and be sure to bring along Pop! Young Gru, Pop! 70's Bob, Pop! Roller Skating Stuart, Pop! Pet Rock Otto, Pop! Kung Fu Kevin, and Pop! Pajama Bob, and a 10'' Pop! Roller Skating Stuart.
A Pop! Glow in the Dark Kung Fu Kevin will be available exclusively at FYE.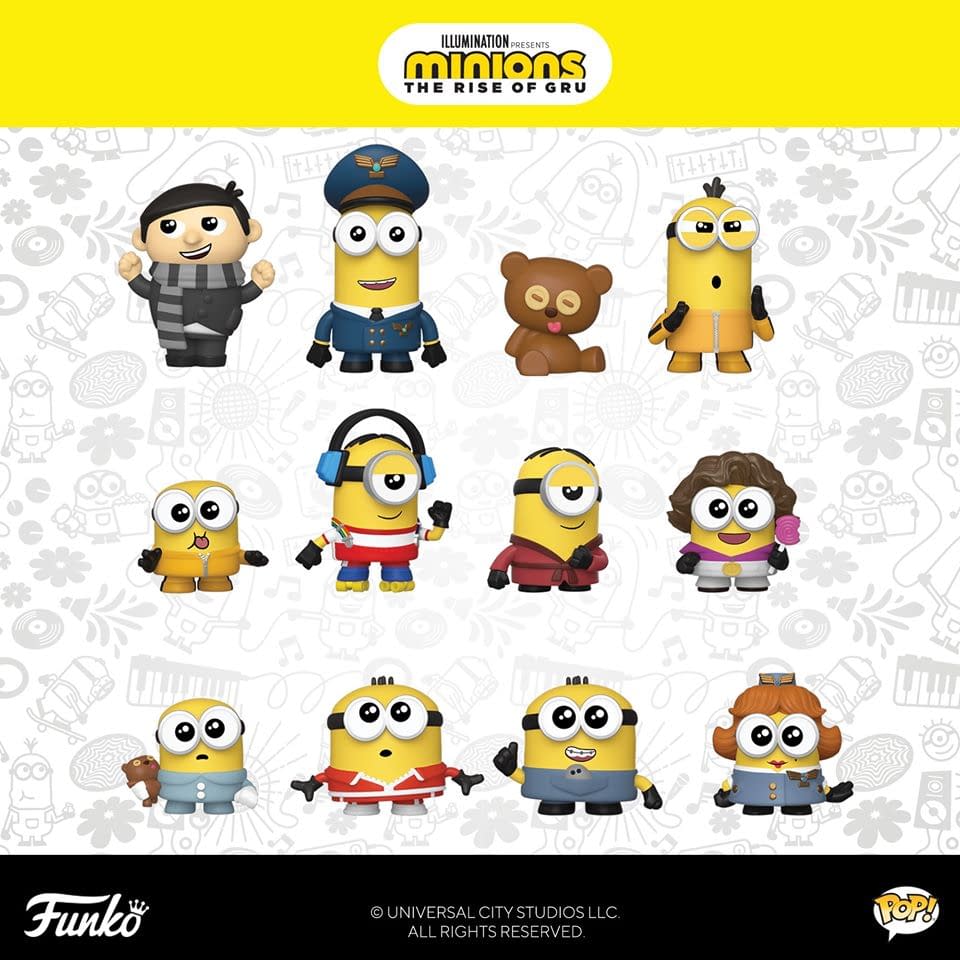 Make sure to pick your favorite characters as Mystery Minis featuring Young Gru, Pilot Kevin, Tim Bear, Kung Fu Kevin, Pajama Bob, Roller Skating Stuart, Pajama Stuart, 70's Bob, Pajama Bob, Track Suit Otto, Pet Rock Otto, and Flight Attendant Bob.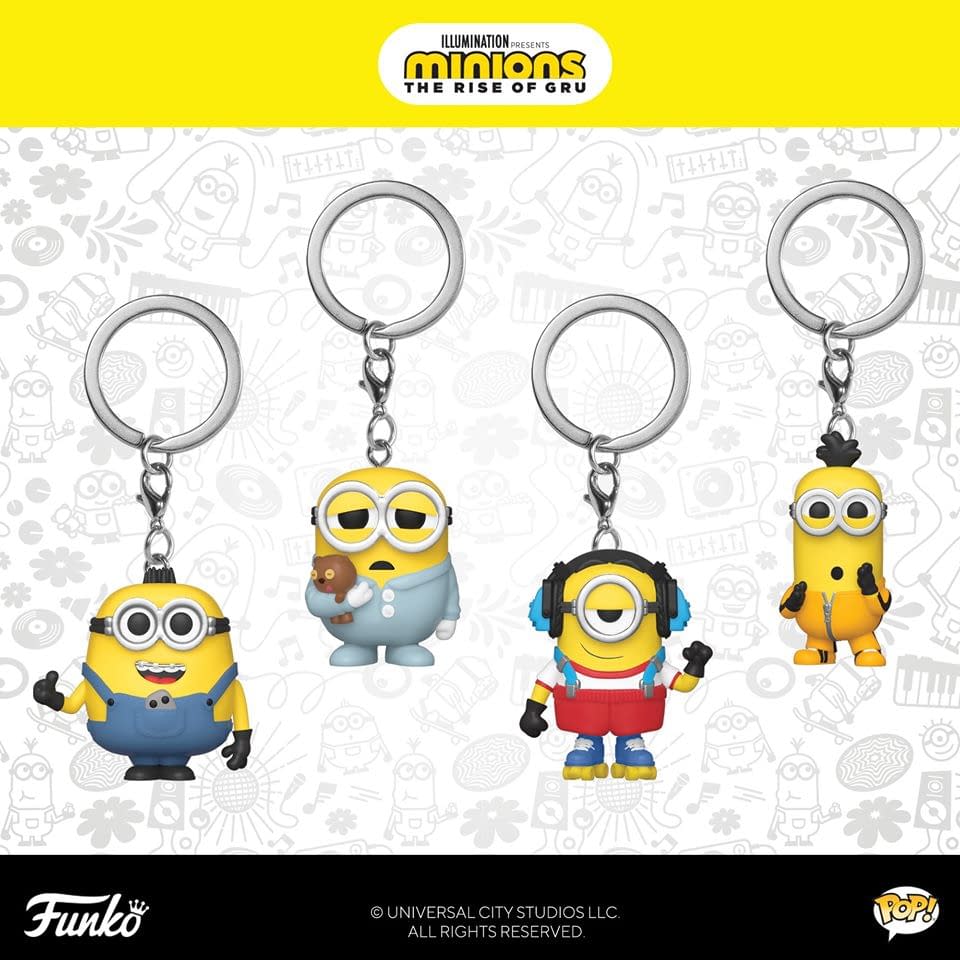 Take your favorite Minions on the road with Pop! Keychain featuring Pet Rock Otto, Pajama Bob, Rolling Skating Stuart, and Kung Fu Kevin.
Click HERE to add them to your wishlist today!
Coming soon.