Golden Axe is coming back not with a new game but with new collectibles that are ready to battle it out on your shelves. This time the skeleton also known as the Skeleton Soldier wants your head. The skeletons are most notorious for their pivotal role in the 16 bit side-scrolling Golden Axe game. The skeletons might just be bones but they are decked out with accessories. They come with two fully articulated skeleton bodies and 10 pairs of hands. They do come with a sword each as well as one right-handed shield and one left-handed shield. This figure set would go perfect with the recently announced Ax Battler and the Red Dragon set figures recently announced by Storm Collectibles. If you're a fan of Golden Axe it is time to step your game up and join the collector world.
The Skeleton Soldiers Golden Axe Two-Pack Figure Set from Storm Collectibles will be priced at $58. They are set to release in April 2020 and pre-orders are already live and you can find them located here. Don't forget to check out on the other Golden Axe collectibles like the recently announced Ax Battler and Red Dragon set.
"Spooky scary skeletons, Send shivers down your spine."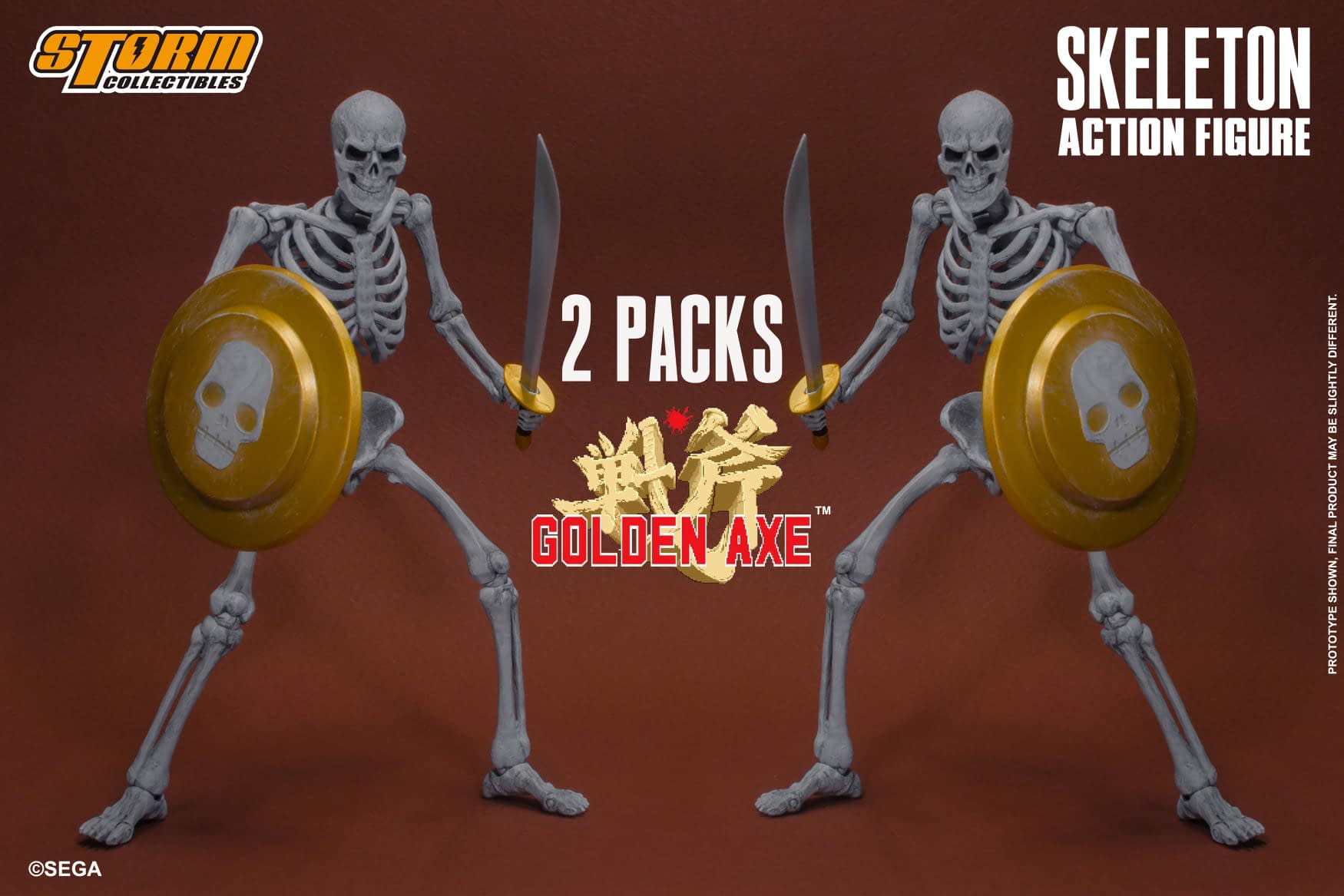 SKELETON, also known as Skeleton Soldier, is an enemy in Golden Axe, an undead warrior summoned by Death Adder's magic. Skeletons are equipped with a sword and a shield. They are notable for possessing all of the basic attacks the protagonist has (Dash Attack, Jumping Attack, etc).
This package comes with TWO full articulated Skeleton-body, TEN pairs of hands, TWO swords, ONE right-handed shield, and ONE left-handed shield.
SKELETON 2 PACKS Features:
– 2 x Skeleton's Full Articulated Body
– 10 x Pair of Hands
– 2 x The Skeleton's Sword
– 1 x The Skeleton's Shield (right hand)
– 1 x The Skeleton's Shield (left hand)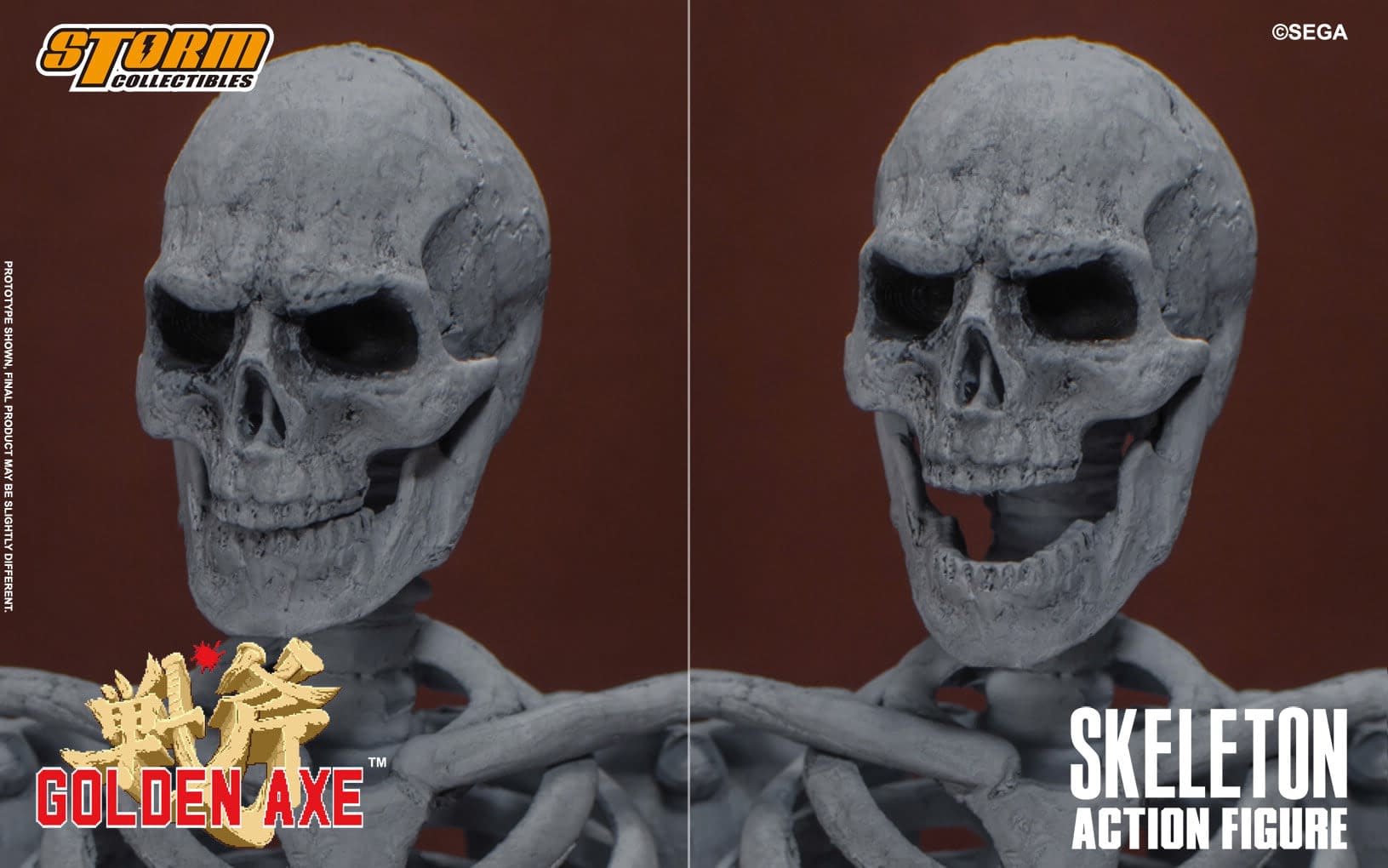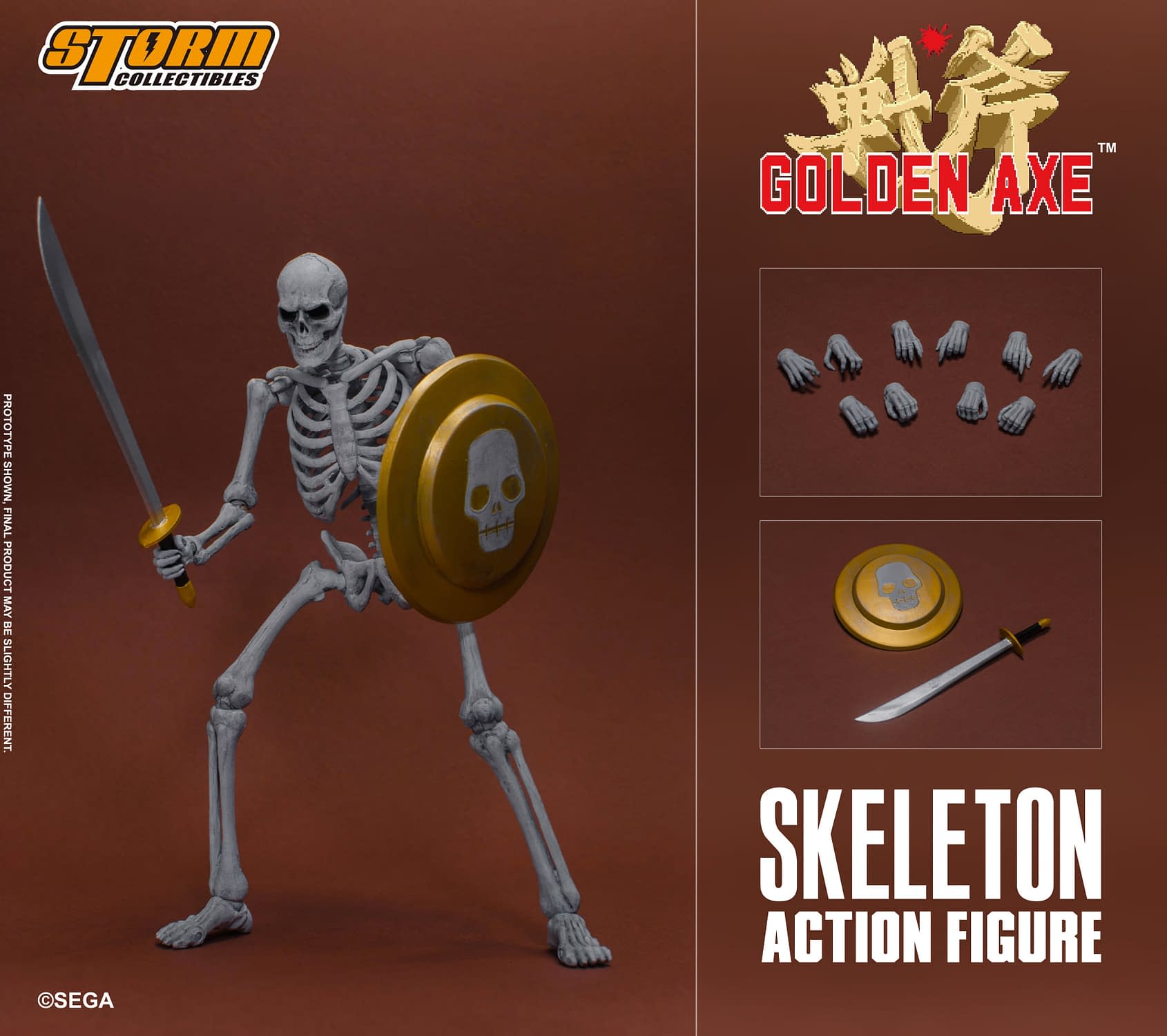 Enjoyed this article? Share it!