Diamond Comic Distributors had an Infinity Gauntlet cookie jar in stock last year. It sold out fast in the wake of the Avengers: Infinity War movie. Now, with the Avengers: Endgame trailer hitting, there is more demand for cookies kept in Infinity Gauntlet-shaped ceramic.
They have a new Diamond-exclusive production run. Code DEC188051 for comic stores, if you want to order one or two, retail price $40.
Let's see how long it will take for you to eliminate half of all the cookies in the jar with the snap of your fingers.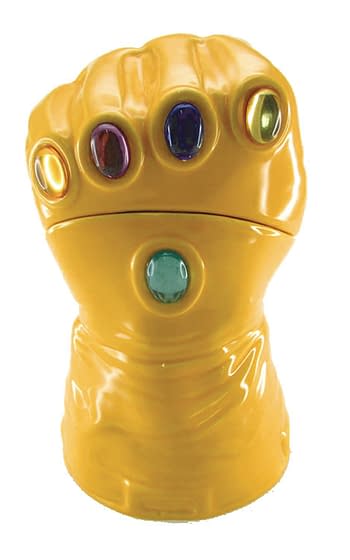 MARVEL HEROES INFINITY GAUNTLET PX COOKIE JAR (O/A)
A PREVIEWS Exclusive! New Production Run! Use the power of the Infinity Gems not to dominate the universe, as Thanos would, but to protect your favorite cookies with this themed cookie jar!
SRP: $39.99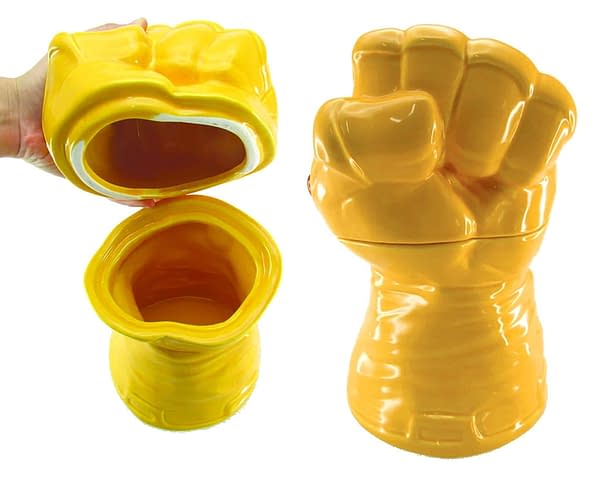 Enjoyed this article? Share it!