Mark Hamill Gets a Special Funko Exclusive to Designer Con [Review]
Mark Hamill gets his very own Funko Pop vinyl that is exclusive to Designer Con. For those lucky enough to attend the event or snag one online (like I did) you were greeted with one of the Mark Hamill exclusive Pop vinyl. There are three Mark Hamill figures to come out, the first one is the normal outfitted one (the one we will be reviewing), Mark Hamill in a Joker outfit and the last one was a chrome variant. I was able to get one of the normal versions online so let us take a look with this review and see if this Mark Hamill Funko fits in your collection.
If you're a fan of the actor, voice actor or Luke Skywalker then this is a perfect collectible for you. Right off the bat if you look at the packaging it has two special stickers on the front line is Designer Con 2019 exclusive sticker and the other is a Mark Hamill exclusive company sticker. The box is pretty simple with Mark Hamill's signature on the top for the name as well as the back.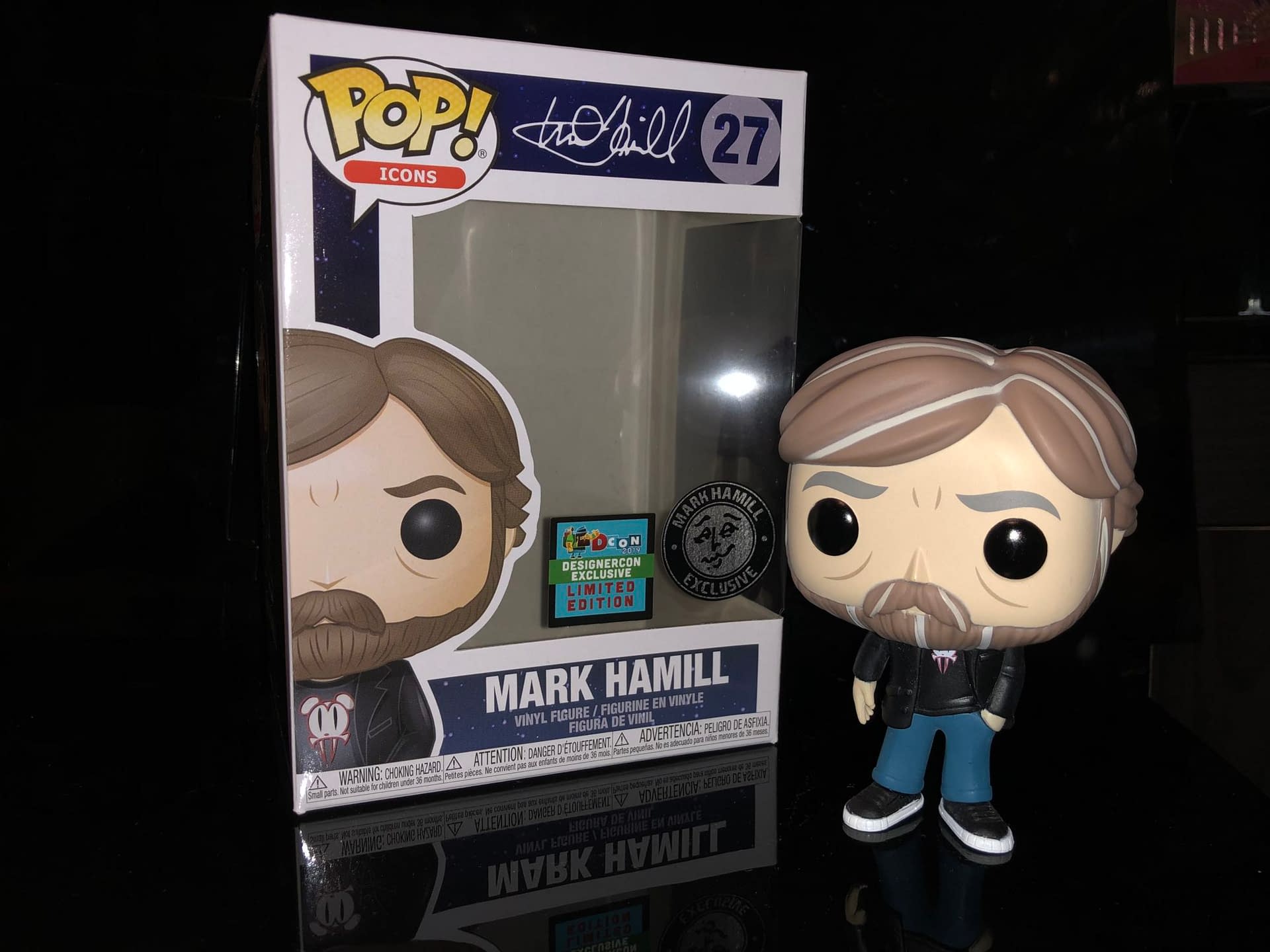 The figure itself is pretty cool and I would've loved to got the Joker version but being a fan of Luke Skywalker a normal one is just fine. The figures featuring the man in a simple outfit with a jacket, pants, and a shirt. This figure supposedly based on his appearance in The Big Bang Theory. One nice little Easter egg is that he is featured wearing his son's design Evil Mouse T-shirt. The hair is an interesting color as it gives some highlights throughout it which doesn't really appear on the box. It's a very simple figure but for being such an iconic person it deserves all the praise.
The only bad thing about this figure is the price. I was able to snag mine online for only $20 but they were selling at retail at the con and on certain online markets for $40! $40 is a little ridiculous price especially for a Funko Pop that usually costs around $12. I would understand if these were very limited edition but they seemingly had plenty in stock. Prices can definitely ruin any collectible out there that the right price you don't have an audience to get. I'm a big enough Mark Hamill fan to know that I would spend any amount of money to get one of these even if it is the normal version. Any fans should get there's today some online places have them up still for way more that $40 and you can find one of them located here.