Posted in: Collectibles, Super7 | Tagged: power rangers, Super7
---
Power Rangers Green Ranger Glows with Super7's New Ultimates Figure
It is time for a new set of morphin collectibles from Super7 as they unveil their next wave of Power Rangers Ultimates figures 
---
It is time for more Mighty Morphin Power Rangers action as Super7 is back with a new wave of Ultimates figures. A new version of the Green Ranger is back as Super7 captures Tommy Oliver from a very specific episode titled The Green Candle. Tommy has broken Rita Repulsa's spell and has claimed the Dragon Coin as his own, but Rita will not have that. She now plans to steal Tommy's powers by using a special green candle, and as it burns, his strength diminishes. It is up to the Red Ranger Jason and Pink Ranger Kimberly to stop the candle from taking Tommy's powers away for good. Super7 has given this Utimates release a new glow-in-the-dark finish, showing his power fading. Power Ranger fans can not go wrong with this figure that comes with two head sculpts, a removable dragon shield, a dagger, and a variety of hands. Buying the whole Power Ranger wave for Super7 can also unlock the Green Candle and more exclusive accessories. The Glow in the Dark Green Ranger is priced at $65; he is set for a July 2024 release and can be found here.
It's Morphin Time with a New Super7 Green Ranger
"The Green Ranger's powers are slowly being drained away by Rita Repulsa! Can the rest of the Power Rangers help Tommy before it's too late? This highly articulated 7" scale glow-in-the-dark Mighty Morphin Power Rangers ULTIMATES! Green Ranger is inspired by Season 1's "The Green Candle" episodes and features glow-in-the-dark effect body, intricate sculpting, premium paint detail, interchangeable heads, hands, and arms, as well as an assortment of additional accessories. You'll be powerless to resist adding the made-to-order, glow-in-the-dark Might Morphin Power Rangers ULTIMATES! Green Ranger!"
3x Interchangeable Heads

1x Helmet Head
1x Smiling Head
1x Neutral Head

10x Interchangeable Hands

2x Gripping Hands (vertical)
2x Gripping Hands (horizontal)
2x Fists
2x Martial Arts Hands
2x Morph Grip Hands

4x Interchangeable Arms
1x Dragon Dagger
1x Dragon Shield
1x Dragon Morpher
Exclusive Super Pack
"Assemble the complete Mighty Morphin Power Rangers ULTIMATES! Wave 5 collection and receive an exclusive Super Pack that includes Bulk & Skull's Smell Detector as well as a Power Crystal and Green Candle that both glow-in-the-dark! Available only with the purchase of the full wave of Super7 ULTIMATES! Figures from Super7.com."
---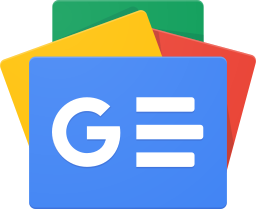 Stay up-to-date and support the site by following Bleeding Cool on Google News today!