Well Slayer fans: how many of you want to add a figure to your collections next week? Super7 is hoping many of you. They have revealed that they will put a Slayer Minotaur ReAction figure up for sale on Wednesday, February 13th. The figure is an homage to the cover for the album Show No Mercy from 1983. The debut album from the band, the minotaur on the front will now be immortalized in plastic, standing at 3.75 inches tall, featuring five points of articulation, and a sword. It will come on a vintage style card, with album artwork adorning the cardback. Basically if you have a special place in your heart for this band or this album, you probably want this.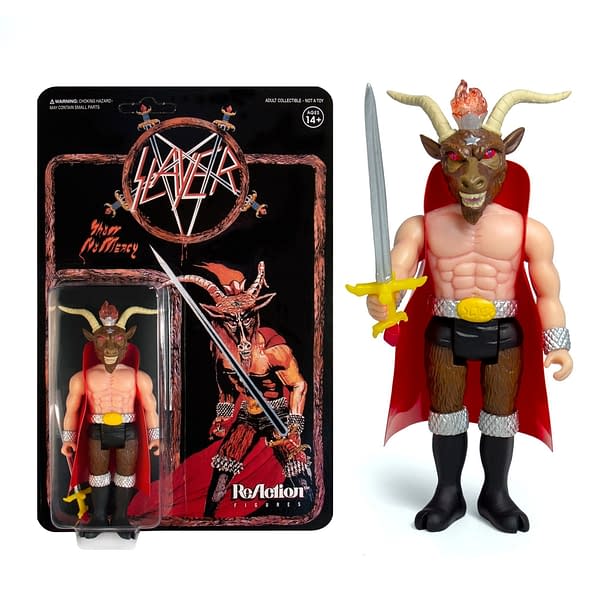 This is a really cool sculpt, and would be a perfect figure to take out to a show on the Slayer Farewell Tour this spring. I mean, getting the band to sign this would be pretty amazing. This should retail for around $15, and will be up for order next Wednesday, February 13th. Be sure to follow Super7 on their social media or go here to get your order in asap. There is no word on edition size, but I would guess it is not much.
Enjoyed this article? Share it!