Spider-Man is back and this time he is not only fighting his inner demons but his outer ones too. That's right Venom is back and he is ready to take on the spider one more time. Beast Kingdom has announced an awesome Marvel Comic Spider-Man Vs Venom statue. The statue shows off the web-slinger and the symbiote fighting for control on a black base and a bell tower. This is quite symbolic of why Spider-Man found out the evil deeds behind the symbiotic. The detail on this is not the best but I haven't know BK for being known for their statues. It does seem more like a novelty piece but it would still look nice next to an Amazing Spider-Man #300 The statue does not have a price or release date just yet but stay tuned with Beast Kingdom for locations for how and when to purchase.
I am VENOM!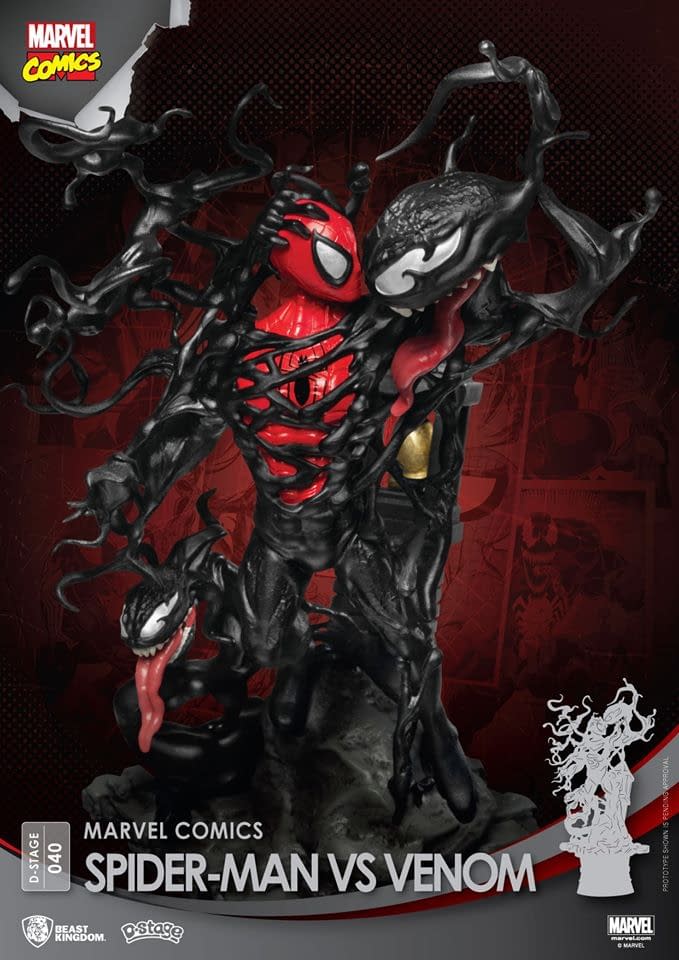 Marvel Comics Spider-Man Vs Venom Statue by Beast Kingdom
Making its first appearance in the original 'The Amazing Spider-Man' comic series, the alien symbiote falls to earth and is in desperate need of a host to connect with for its survival. Once bonded, the new dual life form receives enhanced powers similar to those of Spider-Man. Yet the web-slinger himself has on occasion bonded with the Venom symbiont creating a powerful combination, yet one that corrupts our friendly neighborhood Spider-Man.
The Entertainment Experience Brand: Beast Kingdom is proud to present the latest in the D-Stage range of dream-like dioramas with a classic scene from the comics where Spider-Man is seen in the midst of trying to escape the shackles of the dastardly Venom.
Using the loud church bell, which interferes with Venom's powers, the Diorama incorporates a ton of details showing just how strong Venom's grip can be on its host. From the branded base, to the church, Venom, and Spiderman underneath, no details are spared in creating the ultimate talking piece for Venom fans alike. So make sure to add this diorama to your collection and showcase the ultimate alien power to your friends today!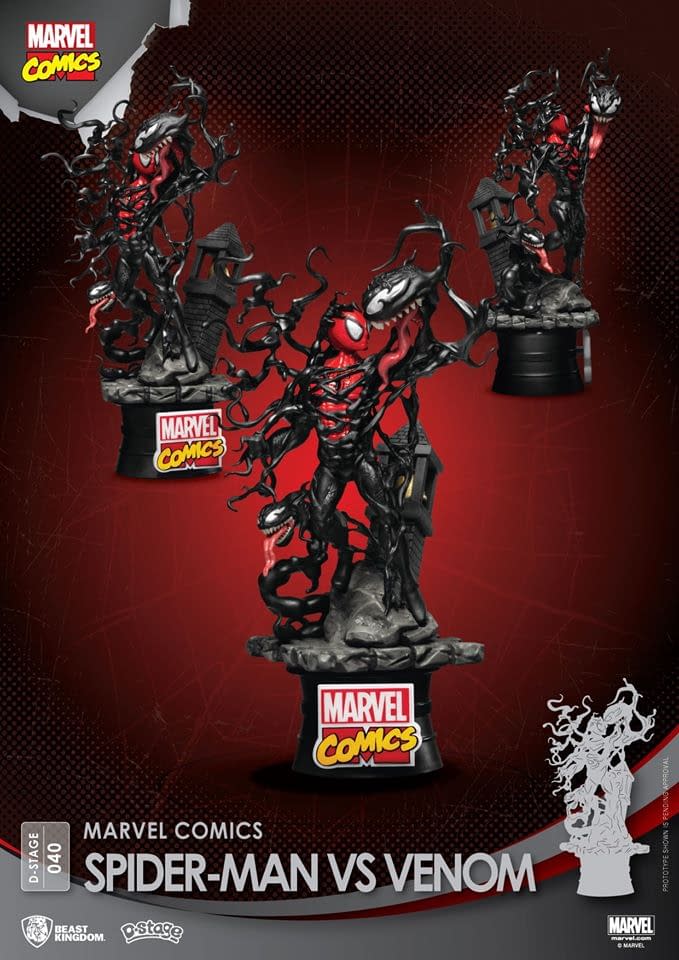 Enjoyed this article? Share it!