Storm Collectible fans have something to looks forward to with their Mortal Kombat series as the company has shared a teaser image of their next figure. It looks like Raiden from Mortal Kombat II is entering the arena next! We only are greeted with a single image of one of his main Fatality moves. We get to see Raiden exploding Subzero with an electric attack. That means we will be getting t least one interchangeable headpiece with this Raiden figure. I can't wait to see what the rest of this Morta Combat figure has to offer. If you haven't seen the amazing collectible figure that Storm Collectibles makes for Mortal Combat then you are missing out. We have seen quite of few drops recently and pre-orders are still live for them and available here. Not only are you getting a highly articled and detailed figure but the accessories are legendary. Most characters get their special attack effects, fatalities and interchangeable pieces to give another character to carry out certain moves. If you're a Kombat fan like I am then you need to get your kollection started today! Stay tuned here at Bleeding Cool for when this and other Storm Collectible figures go live!
Fatality!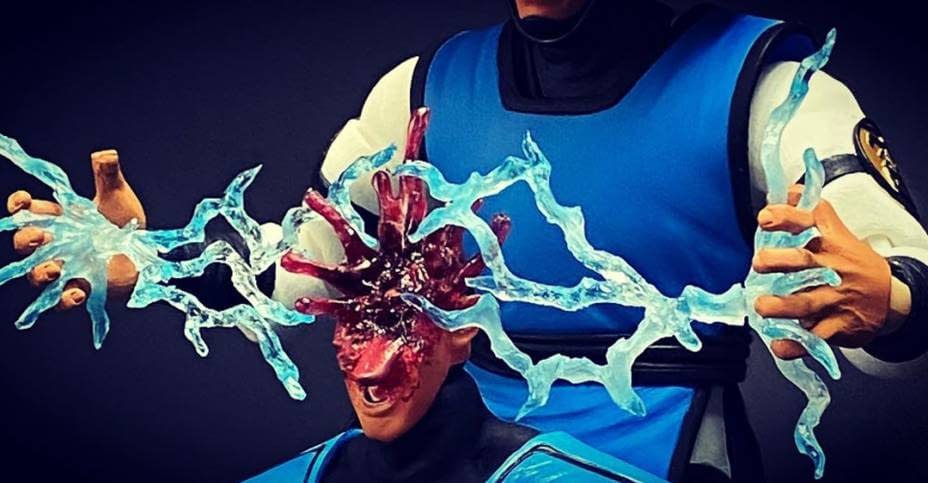 Mortal Kombat 2 – Raiden 1/12 Scale Figure.
Enjoyed this article? Share it!