Storm Collectibles is offering four exclusive figures at SDCC this year. Tekken's Heihachi, and Street Fighter's Shin Akuma and a variant Alex, and Mortal Kombat's Ermac to be exact. All three figures will come with interchangeable heads and parts, along with energy bursts and whatnot. All of these will be available at their booth at SDCC. Check them out below!
Tekken 7 – Heihachi with Special Gift
HEIHACHI MISHIMA is the first character to be released and for San Diego Comic Con, fans can now add a special edition to their collection – Heihachi Mishima in his alternate color costume with a fun EXCLUSIVE "SPECIAL GIFT" available nowhere else in the world!

He is one of the main and the most recognized characters in the Tekken series and features:
3 x Interchanging Head Sculpt
1 Exclusive "Special Gift"
8 x Interchanging Hands
1 x Electric Wind God Fist Effect
1 x Special Effect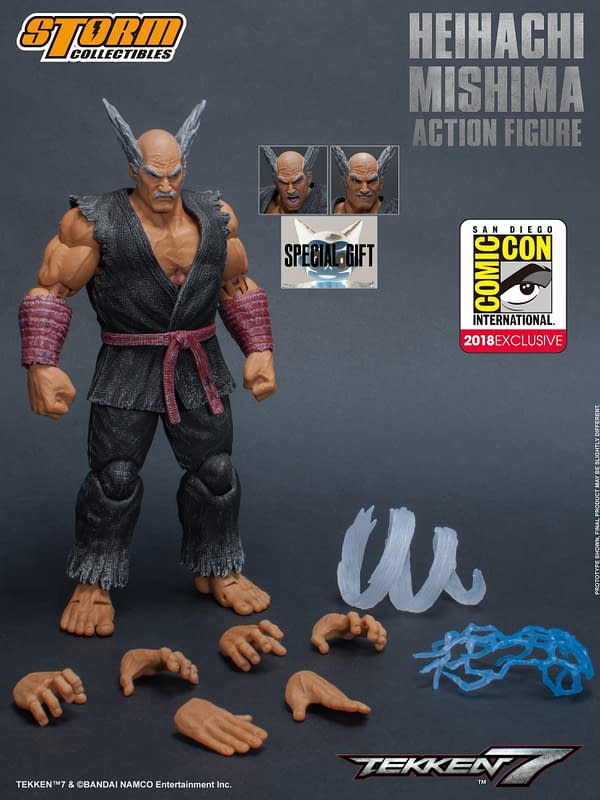 Street Fighter V – Shin Akuma
Storm Collectibles is pleased to introduce Akuma as his most powerful form…Shin Akuma!

This is the form Akuma takes when he becomes almost one with the Satsui no Hado. This San Diego Comic Con exclusive is newly developed with all new articulation in the lower body and featuring a new design for the upper chest. He can shrug off the gi top of his costume and go shirtless.
The figure includes:
3 x Interchanging Head Sculpts
8 x Interchanging Hands
1 x Gohadoken Effect
2 x V-Trigger Effect – Dohatsu Shoten
1 x Stand for Gohadoken
1 x The Prayer Beads *Additional 神人 "Shin" kanji Gi*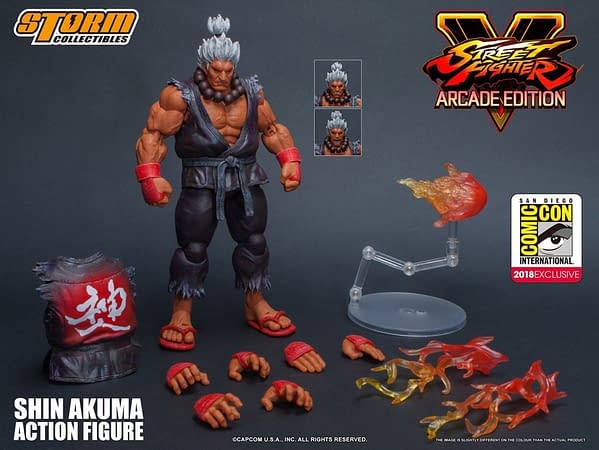 Street Fighter V – Alex Variant Color
Storm Collectibles presents our next release in the popular Street Fighter V video game – ALEX!

His classic appearance is his "Nostalgia" costume in SFV. The San Diego Comic Con variant features Alex in his alternative grey and black outfit.
The Figure Set includes:
3 x Interchanging Head Sculpts
8 x Interchanging Hands
1 x Flash Chop Effect
1 x Flash Elbow Effect
1 x Stand with SFV Logo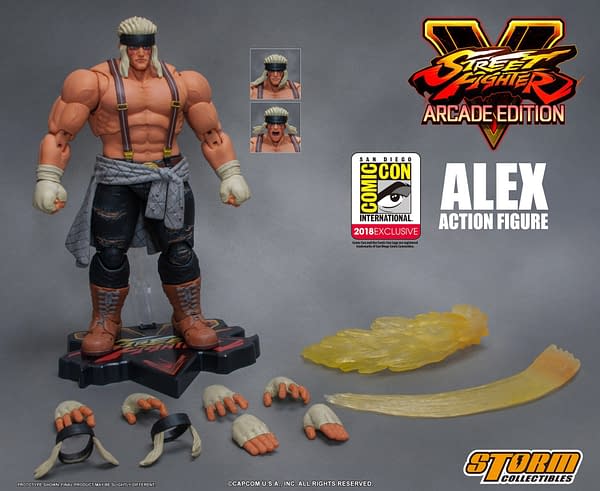 Mortal Kombat – ERMAC Action Figure
Features: – 2 x Interchanging Mask –

2 x Soul-Ball –

Tele-Hang effect –

2 x Tearing arms –

9 x Interchanging hand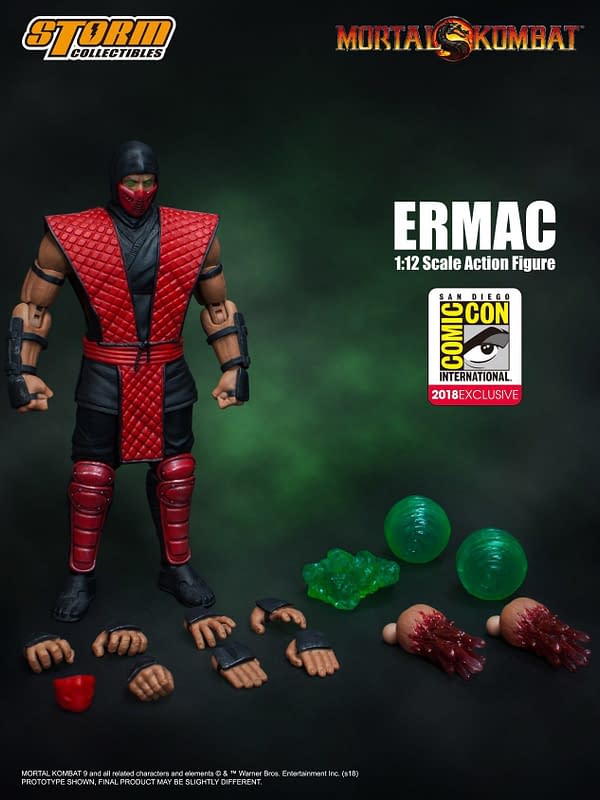 Enjoyed this article? Share it!