The Mandalorian is under a month away from premiering on Disney+. So all of us Star Wars fans and can't wait to see what his story entails. But until then we are stuck with our own thoughts in a shroud of mystery. Hasbro has released the Mandalorian in their newest wave of Star Wars: The Black Series figures and after a long extensive hunt we were able to find all three, but in this review, we will only be looking at the common version.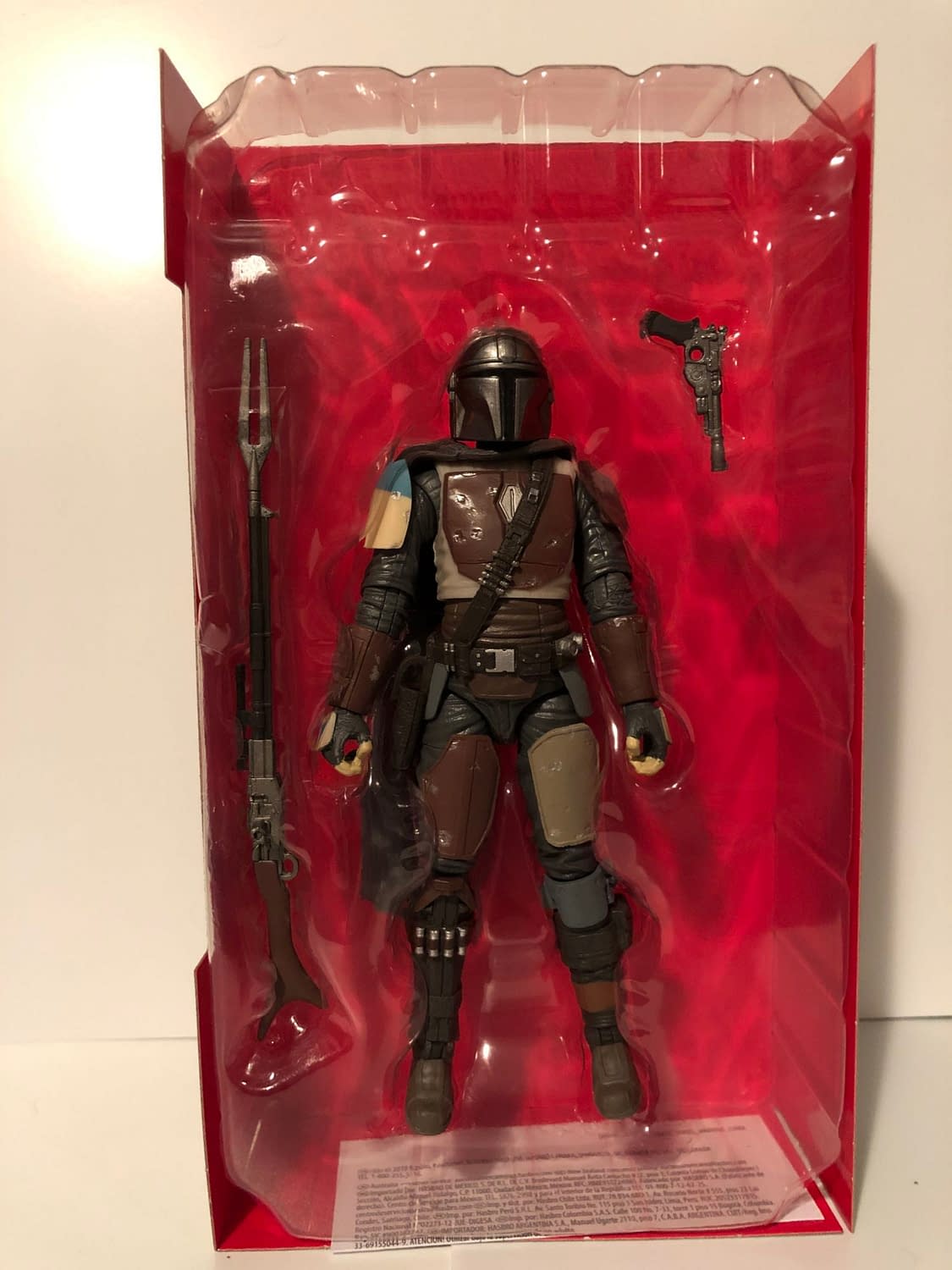 The Mandalorian figure really packs a punch, as he is quite hefty and very detailed. He does include a pistol as well as a rifle accessory. The pistol he comes with does have a holster that does include a strap to lock it in. The strap and holster are honestly revolutionary and hold great merit with me as I always used to lose the accessories as a kid.
The figure itself is very articulated with multiple joints in the shoulder elbows and hands as well as the waist and knees. He does have multiple articulation points in the feet too, so it'll only go forward and backward but also side to side as if it was a real ankle. Is it something I always look for in a figure as you always need to have him stand in the perfect position to really show him off. I was having some issue standing the Mandalorian up, most of his limbs were pretty stiff after removal from the package.
I really do dig the Mandalorian's character design, while it feels familiar from being fans of Boba Fett and Jango Fett, it still has its own unique feel. Unlike the other bounty hunters we know there is no antenna attached to the helmet but the helmet does show dirt weathering effect. I really do wish that his cape was fabric and not plastic because the plastic cape can get annoying at points. I also wish that his rifle had a clip for it on his back. It almost seems like it does as there is a notch in the back and a piece of the rifle could fit in it but with me, I had no luck.
The Mandalorian altogether is probably one of my favorite Black Series figures do come out recently as well as in the past, the detail, as well as the half to him, really change the game. The Star Wars: The Black Series are not figures that we knew as kids they are something completely different in its own form now. These figures really flat the shelves but I highly recommend getting one yourself if you have the chance to find one. There was also a Target Exclusive Carbonized Mandalorian version too, which is the same figure with just a new paint style.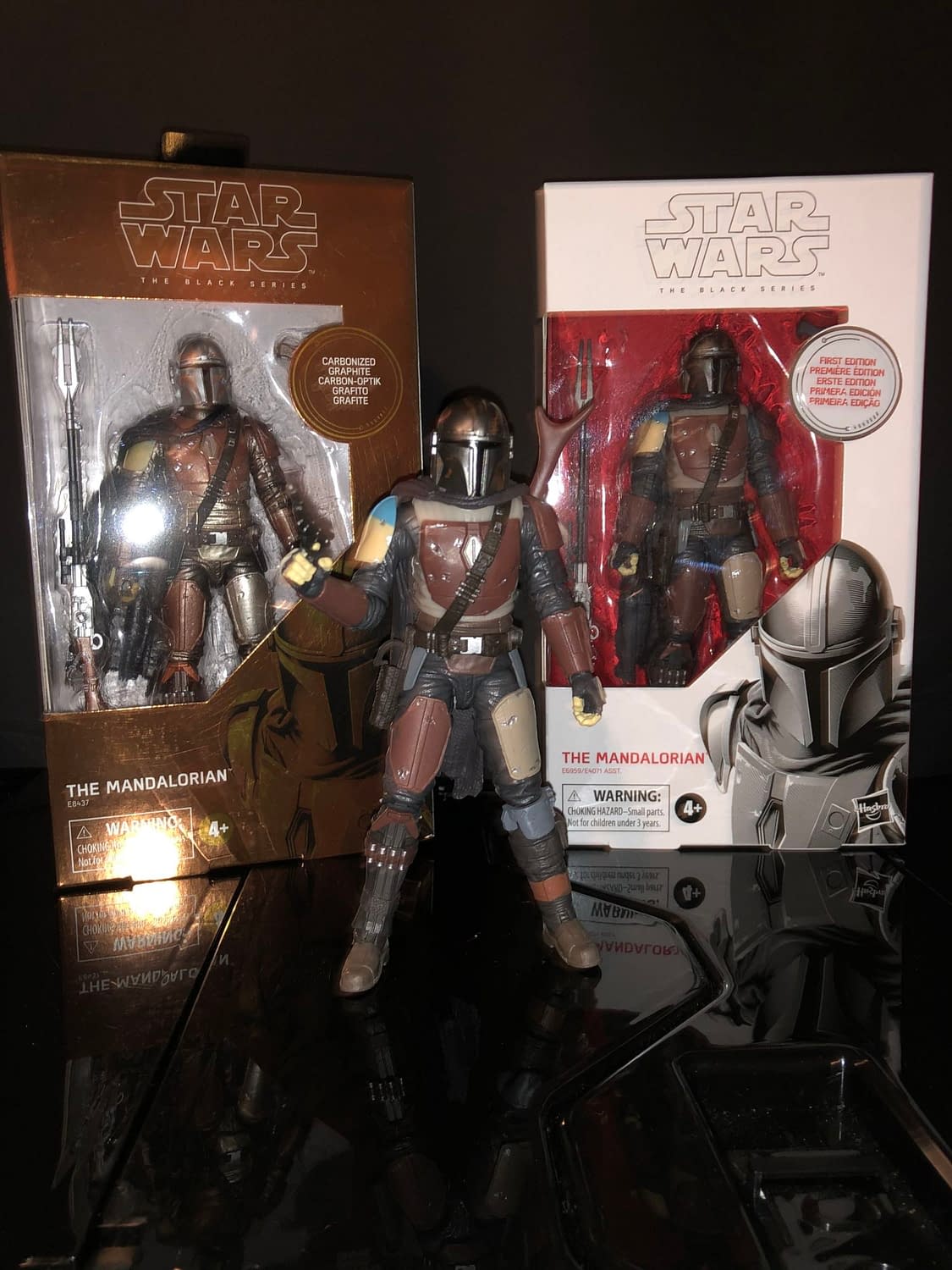 The Mandalorian Star Wars: The Black Series figure common is available for pre-order here. The first edition, as well as a Carbonized (exclusive to Target), will be a little harder to find but enjoy the hunt for them.