Unreleased Vintage Star Wars Figure Coming Soon from Hasbro 
Star Wars was on everyone's mind this past weekend as Hasbro dropped some new collectibles at New York Toy Fair. Honestly, it was a very lack-lustered showing as nothing was truly "mind-blowing". I was hoping we would get a preview at more Clone Wars figures since the newest season has finally premiered. However, there was a great take away as vintage collectors can dust off their collections as new Retro figures were announced. While Retro figures are not new concepts with rerelease toys always happening this time there was a nice surprise. Hasbro is bringing back the Star Wars: The Empire Strikes Back Hoth Ice Planet Adventure board game with a special bonus. Hoth Luke Skywalker Retro Figure will be added in the package and he is an unreleased concept of the 80s figure. It's very often that we can get a touch of the past once again and collectors can look forward to adding a new figure after all this time once again. Some people are sad about the head mold and wish it was un-helmeted but I quite like it.
The Star Wars Hoth Ice Planet Adventure Board Game is priced at $24.99 and get to release in May 2020. Pre-orders are already live and you can find them located here. This is a figure retro collectors will not want to miss!
I can take on the whole Empire myself!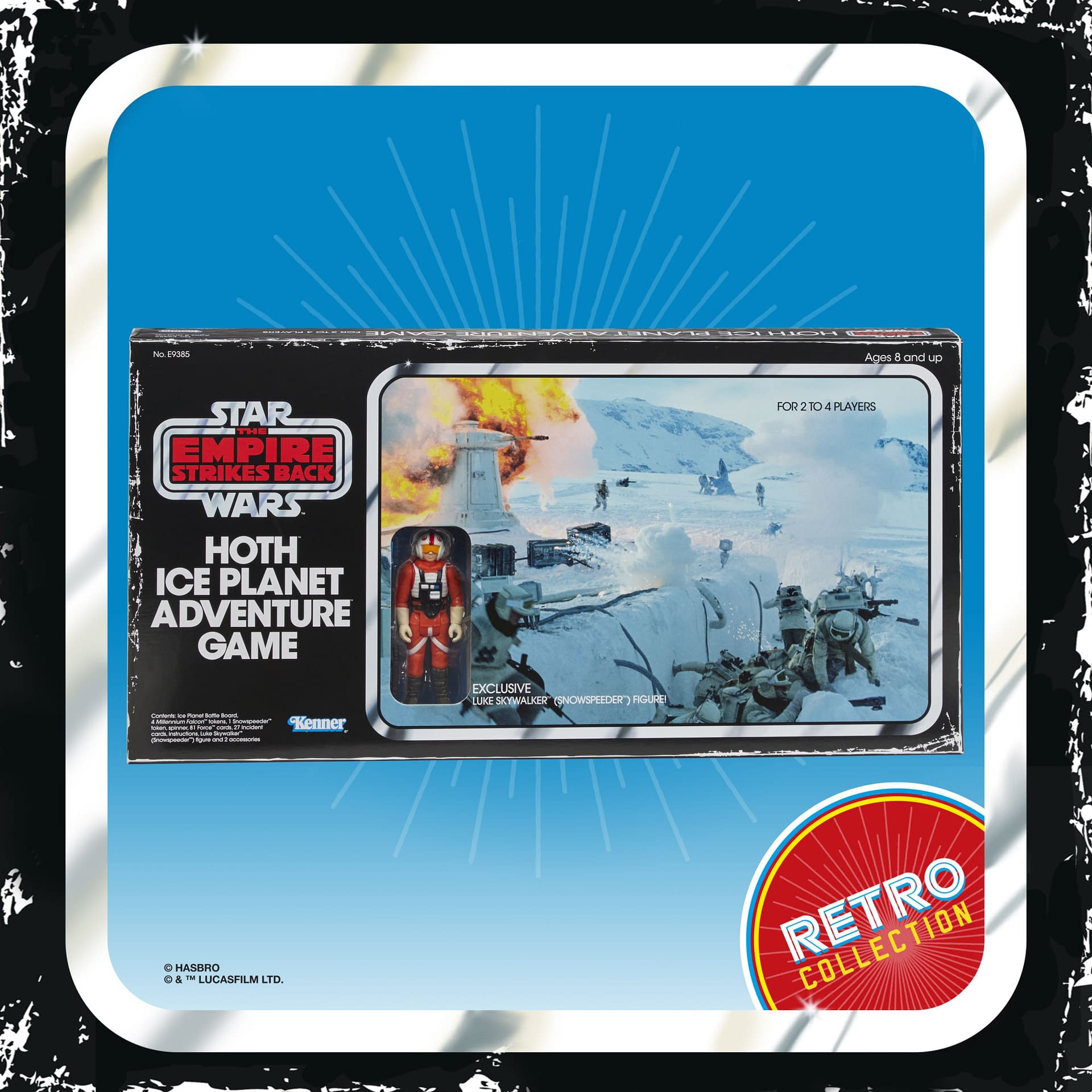 Star Wars – The Empire Strikes Back Hoth Ice Planet Adventure Board Game
Master the Force and battle Darth Vader in this Hasbro Star Wars: Hoth Ice Planet retro board game. The multiple Force cards place you in various incidents against Imperial villains, while spinning pilots your Millennium Falcon against Boba Fett and Stormtroopers. This Hasbro Star Wars: Hoth Ice Planet retro board game lets up to four players contend and fight the warlord.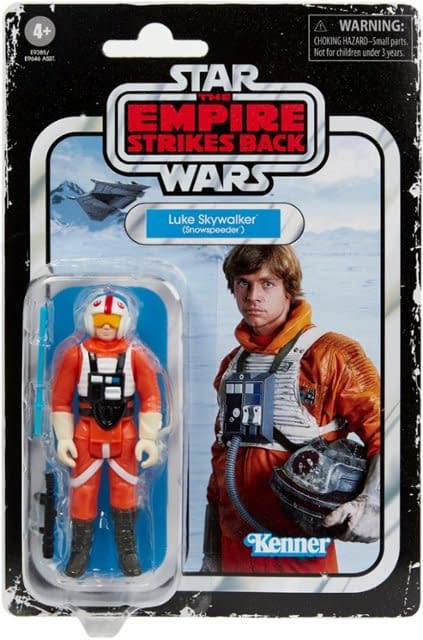 Features
Star Wars: The Empire Strikes Back Hoth Ice Planet board game

This retro board game is based on a classic Star Wars game released in 1980.

Includes exclusive Luke Skywalker (Snowspeeder) figure

Rare addition for all fans of the Star Wars universe.

Defeat Darth Vader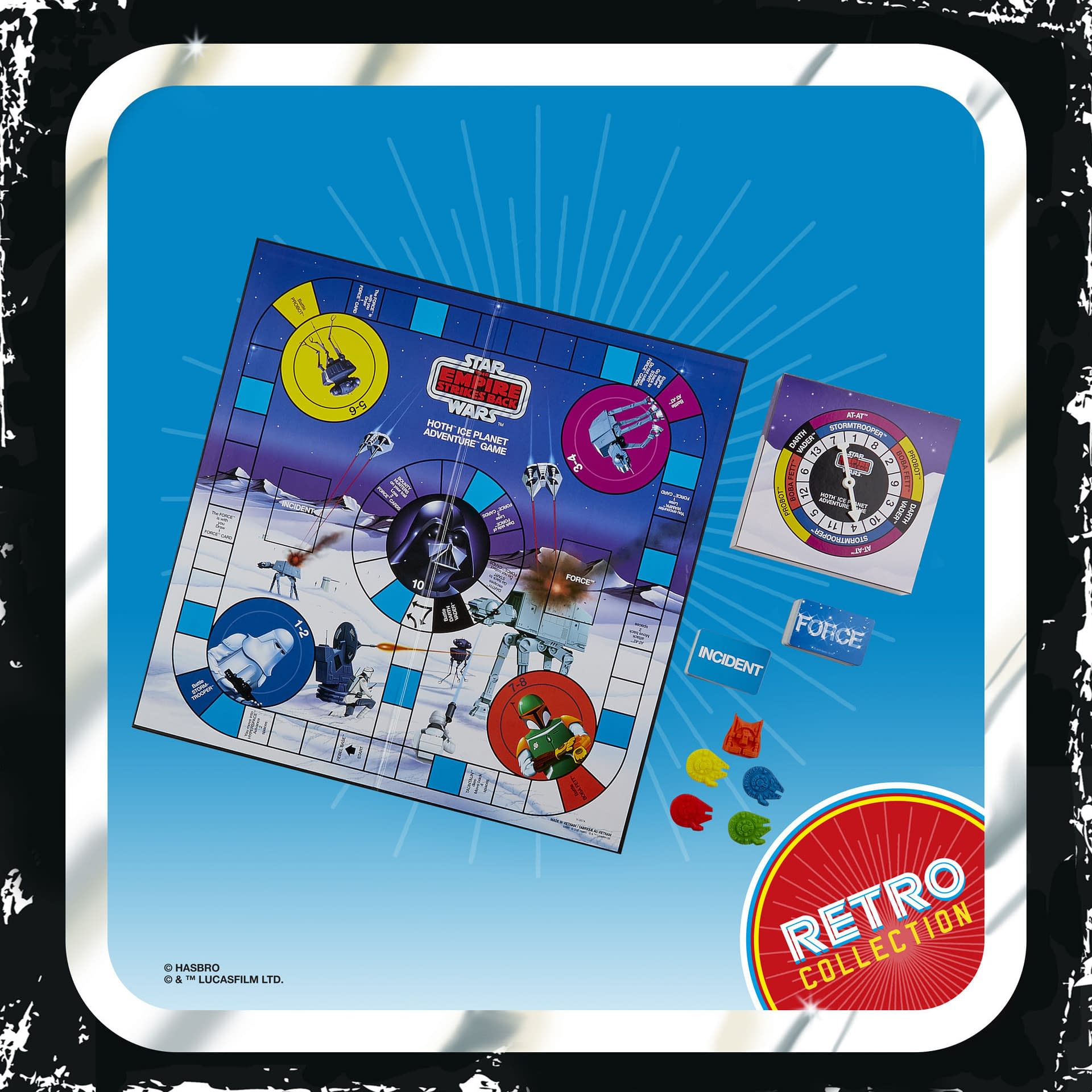 Win battles against four Imperial enemies: Stormtrooper, Probot, AT-AT, and Boba Fett. Earn enough Force to defeat the final foe, Darth Vader, to win the game.

Millennium Falcon tokens

Move around the gameboard using one of the four Millennium Falcon tokens, or use the Snowspeeder token.

For two to four players

You and your friends can play together.

Suitable for ages 8 and up

Provides age-appropriate and imaginative fun.