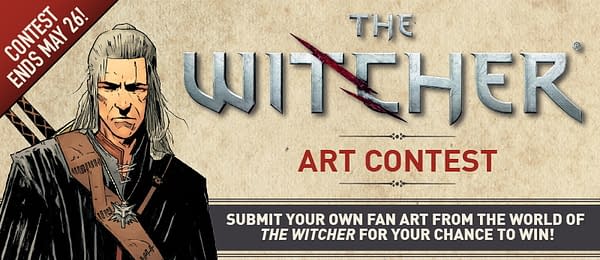 I went into reading the first issue of Lantern City with high expectations. Having the knowledge that there was already a reputation for the comic made me curious as to what all of the hype was about. Beyond that, the fact that it was Archaia's first ongoing series since 2007, gave me even more incentive to read. I'm happy to say that all of the hype is true, and I'm about to add some more praise to it here. Created by Trevor Crafts, Bruce Boxleitner, and Matthew Daley, written by Daley and Paul Jenkins, with art by Carlos Magno. Right off the bat, I'd like to talk about Lantern City, the place. Carlos Magno not only illustrates a realistic cast of characters, but also brings a moving city to life on the page. We learn that the city operates under a pecking order of sorts, with workers serving guards, guards serving the greys, and the greys protecting the walls that surround the city. The walls are said to protect everyone.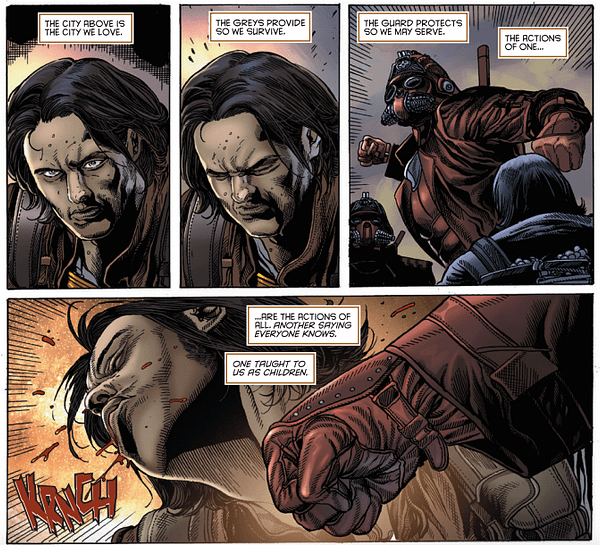 The plot centers on Sander Jorve and his family. They live in the lower class part of Lantern City where things are beyond rough. You immediately get a feel for that level of intensity within the first few pages of the issue. I was completely captivated by the inner dialogue that we get from Sander's character, which you can see above. Simplistic, powerful, and to the point, you can feel how embedded the rules of society are in Sander's brain. That is honestly just a taste of how fantastic Daley and Jenkins script is. I admired the way the pages were laid out, complete with a moment from Sander's past, which allowed me to bond quickly with this character. It truly says something when you feel like you know a characters inner struggle when you're not even halfway through the comic. The intensity only grows from there, and you'll see that it doesn't take long before you're rooting for these hardworking people.
From there we watch Sander fall into a complicated situation thanks to his brother-in-law, and persuasive activist Kendal. It's clear that what lies ahead for this comic, is going to be beyond powerful. Lantern City #1 lays the groundwork for something that will surely capture the attention of many comic book fans. Be sure to pick up the first issue of the series this week.
Christine Marie is a Staff Writer at Bleeding Cool, and bibliomaniac with a love for all things creative. She hopes to one day be a Superhero/Disney Princess/Novelist. You can find her on Twitter and Instagram @AWritersWay or on her blog writerchristinemarie.wordpress.com.
Enjoyed this article? Share it!