The other day we ran a Writer 2 Writer interview with Amy Chu asking Erica Schultz about Charmed #4. Now Dynamite has sent the flip side of that with Schultz asking Chu about Red Sonja #6. Cover by Mike McKone, interiors by Carlos Gomez. ERICA SCHULTZ: What led you to put Sonja in our time, rather than telling a story taking place in Hyrkania?
AMY CHU: It's not a new idea. Sonja and Conan did it in the '70s. I think every classic character needs to get away every now and then.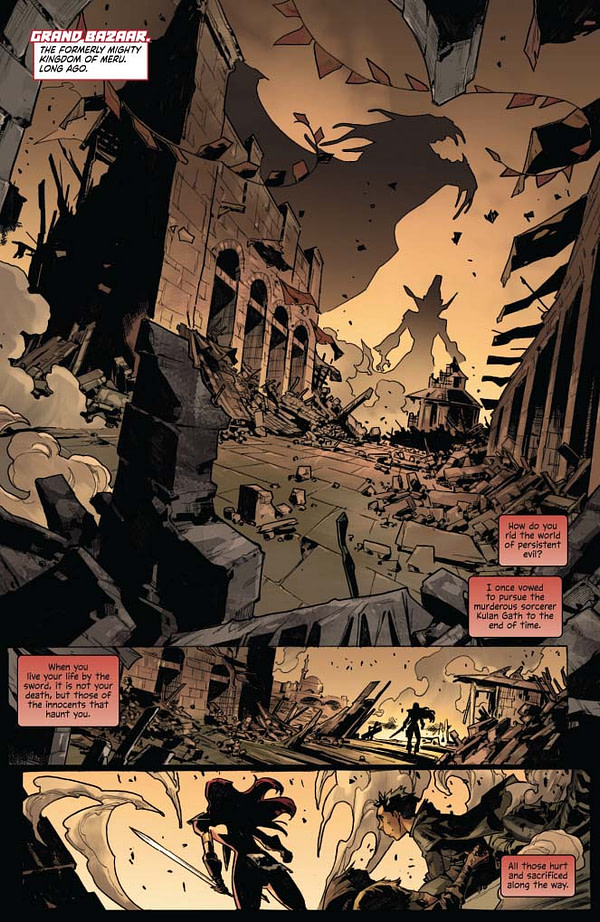 ES: Kulan Gath's beast reminds me of the dragon from Shreck. Was this on purpose?
AC: No.
ES: Why do all bad guy beasts have gross green blood? Is that a way to tell them from good guy beasts?
AC: She's actually a good girl beast with a bad boss. The green contrasts nicely with spurting human blood.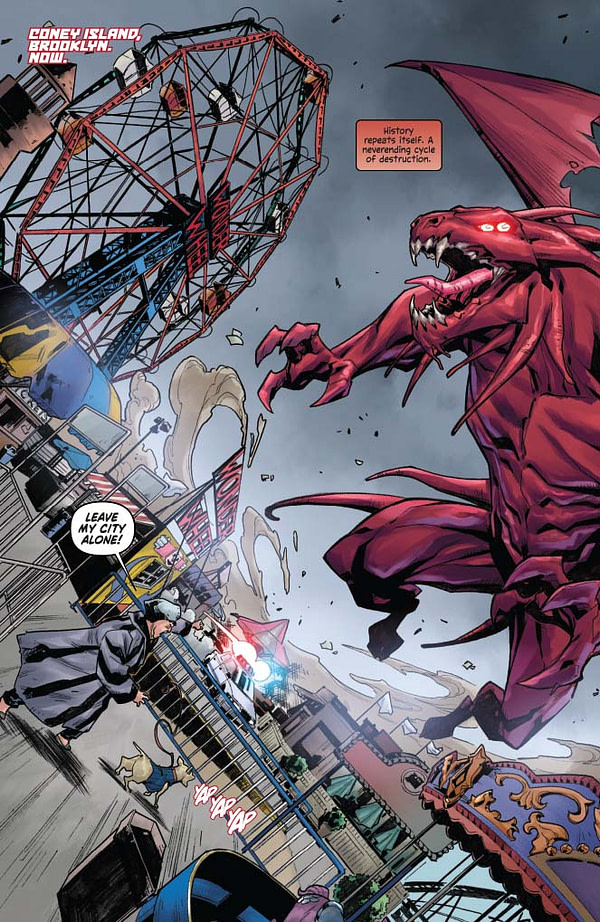 ES: Why do you think bad guy beasts always want to eat their adversaries?
AC: Again she doesn't really. She just wants to go home.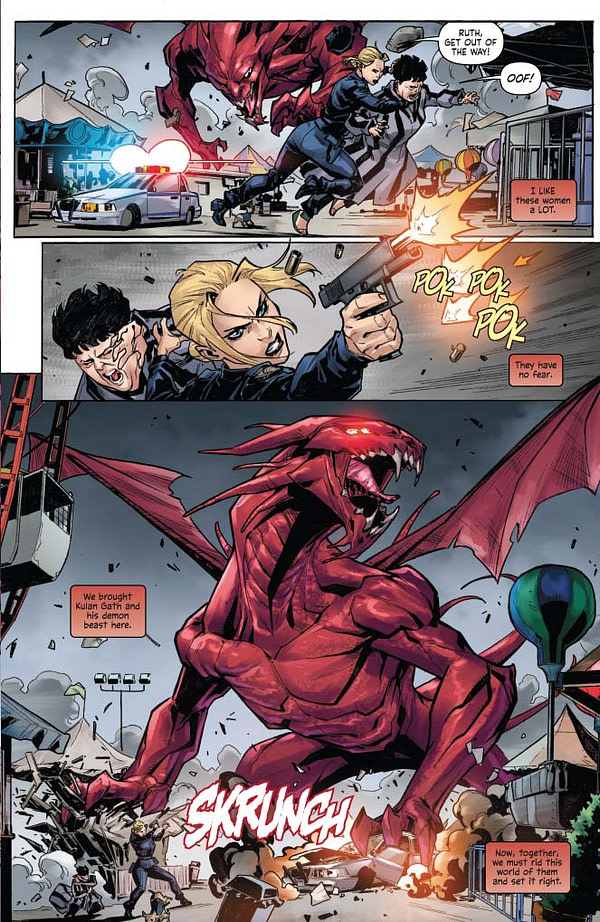 ES: What other books has Kulan Gath read in his time in our world?
AC: Kulan Gath doesn't have time to read… he's too busy taking over the world.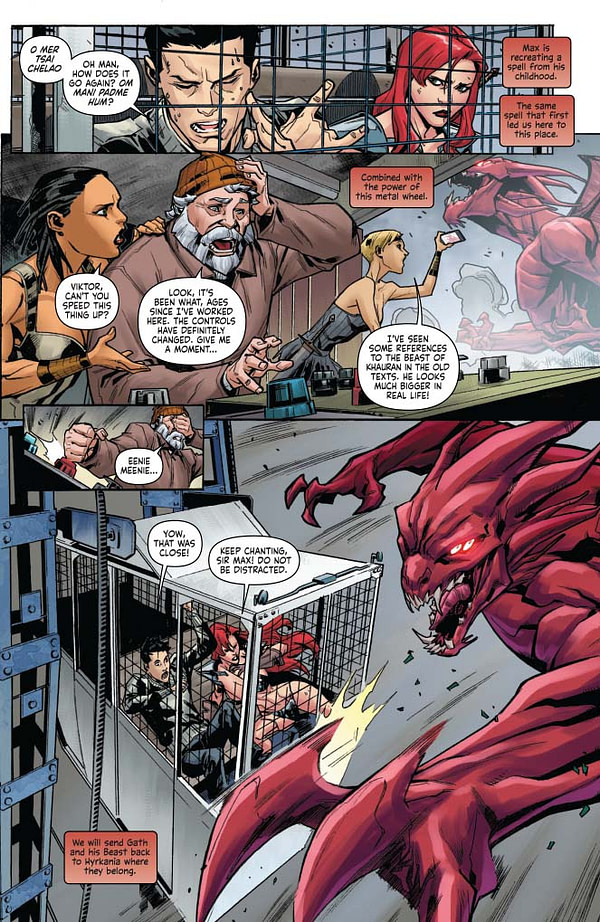 ES: Now that Kulan Gath is back in his own world, is he going to regenerate and grow a new head? With Sonja no longer in Hyrkania, what's to stop him from destroying her world?
AC: Maybe his head will grow a new body. I haven't decided yet…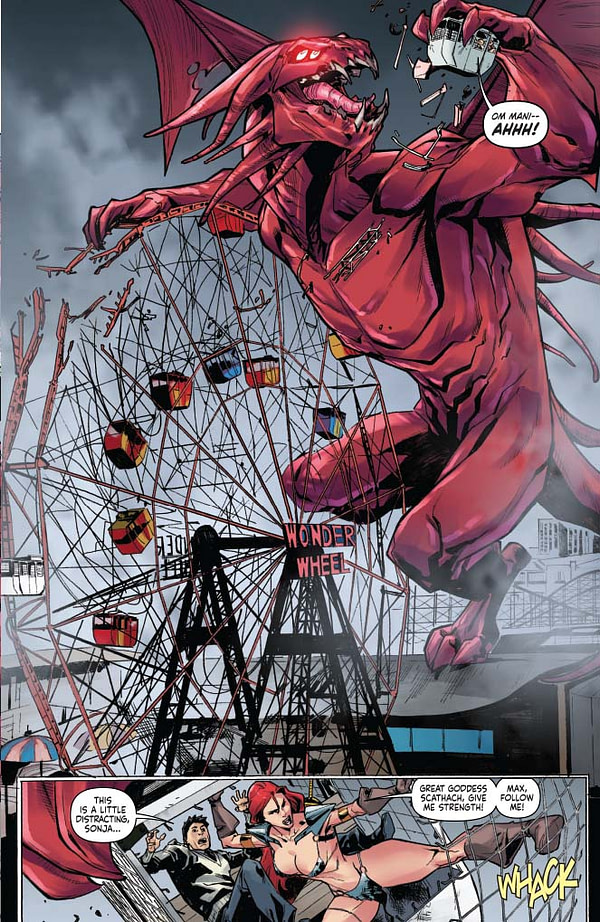 ES: Is this road trip going to have some nods to the Green Lantern/Green Arrow comics?
AC: They're going a different route, but sure, it is a buddy roadtrip after all.