Babyteeth #11 Review: The Aftermath of Doomsday
[rwp-review-recap id="0"]
Sadie and her dad have been hiding in Palestine for months now. Sadie is eager to go into the Red Realm to save Clark and Heather. However, Sadie's dad and Olivia are reluctant to allow this. Sadie is defiant and berates both her dad and Olivia. Olivia, on the other hand, has had experience inside the Red Realm and has an idea of how to show Sadie how foolish she is being.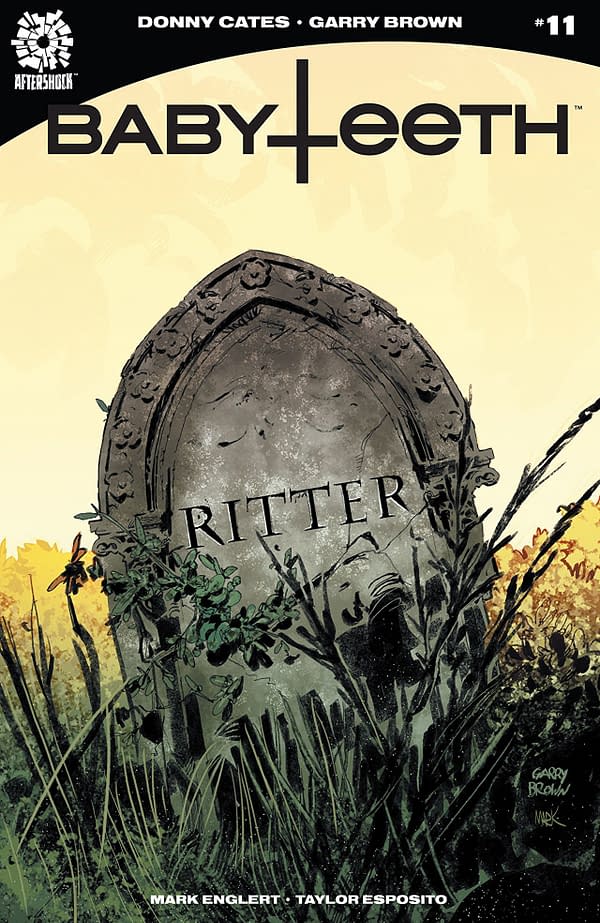 Babyteeth #11 is an issue focused on further developing the characters and showing how they've changed since the events at the Way's facility set months before this issue. We see Sadie turning into a fighter, her father wearied and beaten down, and the kind of people Olive and her son are.
We also get to some of what is inside the Red Realm, which I've personally been eager to see. Lovecraftian hellscapes are usually left to the imagination, which is admittedly half the point of Lovecraftian horror. However, I also enjoy seeing what kind of messed-up world-building a good writer and artist can cook up.
Sadie is turning into a compelling and likable lead, even more so than she was before. Her father is coming into his own. This a good issue and a nice rest stop after the recent intense issues.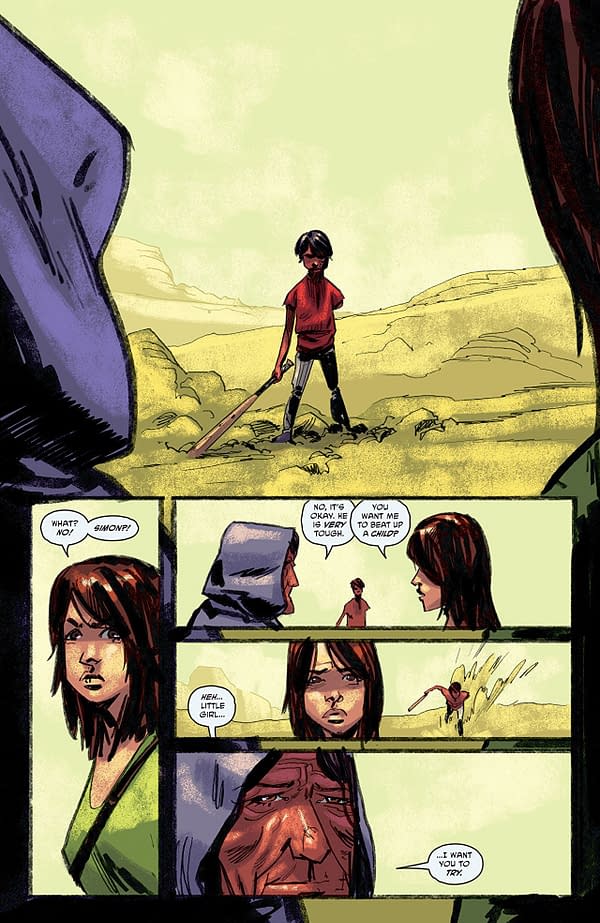 Garry Brown continues to show his talents as an artist in this issue. The emotion of the characters is constantly written on their faces. The world is rough and dim around them. The Red Realm itself is a truly nightmarish concoction of Lovecraft and the Book of Revelations. Mark Englert compliments it all with a gray color palette for the sky and Earth around the Ritter's and reds and blacks for the horrific Red Realm.
Babyteeth once more delivers a compelling horror book about family and doomsday cults with #11. The character development is on point, and the tension and pacing has been cooled down for this cooldown issue. This book earns a recommendation. Check it out.
[rwp-review-ratings id="0"]
[rwp-review-form id="0"]