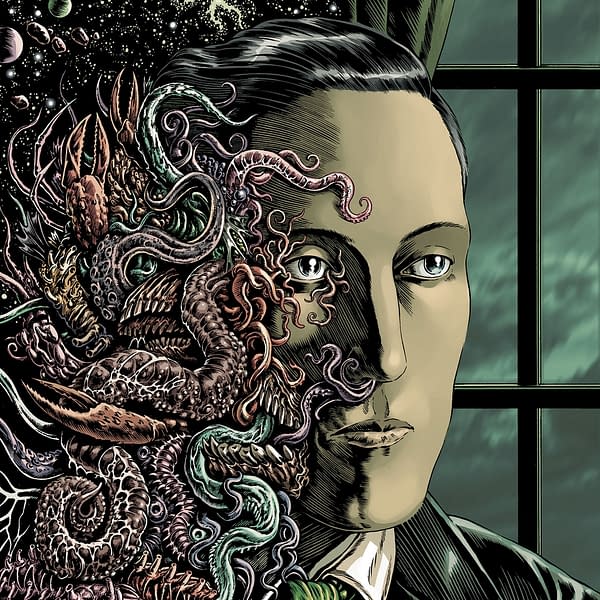 TL;DR: Go get these insanely great and limited Providence Century Sets, while supplies last.
If you haven't read Providence by Alan Moore and Jacen Burrows, there's really no sweeping overview I can give you that won't substantially spoil the magic, so let me come at it by way of analogy:
Even the slightest glance at the history of American comics shows you how fiction and reality drive each other. World War II helps drive the popularity of comics, and a few generations later, comic book concepts have seeped into and inspired our science, our military, our politics.  Of course, it goes much farther back than that, in both fiction and reality.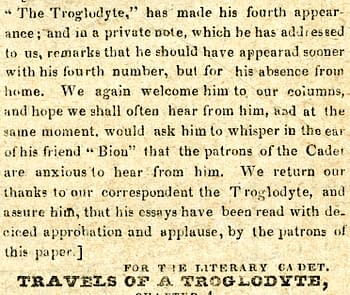 A century before Lovecraft, Providence had another way ahead of his time and space writer who called himself The Troglodyte, writing in a forgotten newspaper of that town in the late 1820s.  I think I'm probably the only person on the planet who's read his work since then, so let me tell you that it's deeply weird and impossibly HPL-like. It's basically a… I don't know, a Tale of the Mysterious Traveler thing, except he goes around to various places in the developing New World and tells you what he thinks of it all and where it's all going via a fictional device where he essentially has precognitive visions while he walks around a place talking to people.  Like this bit about a post-apocalyptic NYC:
The fisherman spreads his nets in the marble halls of Tyro, and the mart of the New World has become the dwelling of wild beasts — not a record of her greatness remains!
There's some special reality-blurring magic in the port towns in that time and place. You have to look hard to see it. Infrastructure growth outpaced management structure, and the very very best creators can smell those situations. It happened in New Jersey about 50 years after that in a way that profoundly shaped both science and fiction in America. More recently, it's happened in comics a few times — late 80s perhaps being the best example. Similar things happen in other transitional times throughout history. A millennium before the Troglodyte, HPL tells us that the Necronomicon was written in Damascus shortly after the year 700. About this time, history tells us that Abd-ar-Rahman left Damascus and came to rule the Caliphate of Cordoba. Whether he brought a copy of the Necronomicon with him is a matter of some debate, but it's said that the libraries there were spectacular.
Which brings us to this rather eyeball-searing set of images for the Providence #11 Century Editions, created by present-day Cordoba resident, Francisco Raúl Cáceres Anillo, better known to comics fans as Raulo Caceres.  Exactly what Necronomiconesque influences he has unearthed in Cordoba, Caceres has refused to make public. But that these covers are inconceivably, vividly and seemingly directly influenced by the work of Abdul Ahazed is indisputable.
The ultimate package, all ten of the Century covers, at a huge discount, and limited to 26 Lettered Sets (A-Z)!

The ultimate in rarity comes to Providence! These special Century Editions on #11 features all new images from Raulo Caceres illustrating scenes from seminal Lovecraft works that influenced Providence! But don't blink, this set of ten books are all crazy rare and will vanish! Each Century Edition ships in a bag and board for protection and is very limited, only 100 copies available of each cover!

Special Holiday shipping news – All orders for this item will be shipping Dec 12, so plenty of time to get it delivered for the holidays!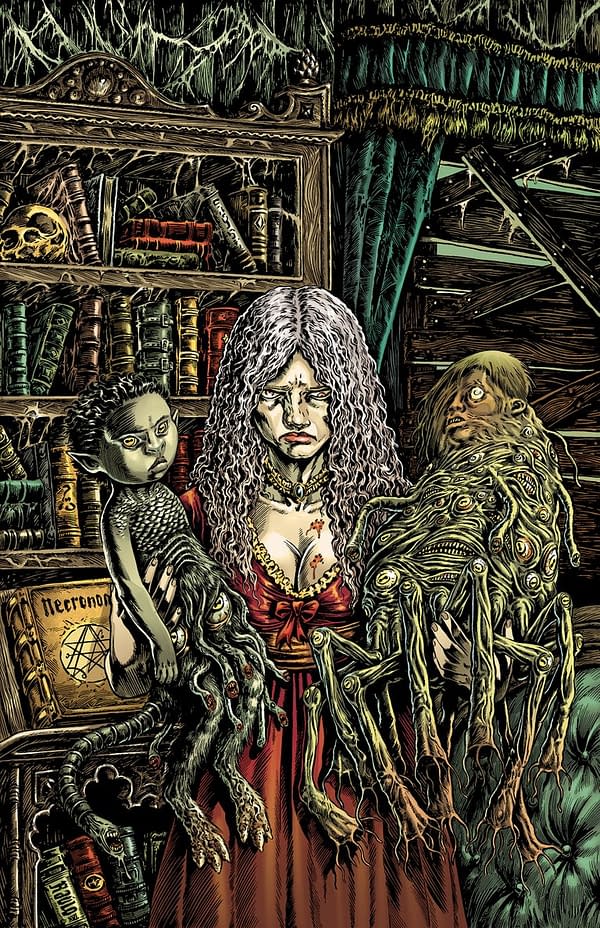 Enjoyed this article? Share it!