We have previews of Empyre #2. Including what appears to be a scene of Hulking thrusting his Emperor Sword straight through Carol Danvers, Captain Marvel, while everyone seems to be threatened by branches. Remember our article about the danger of big speeches, a week ago? It also sees the trinity of Thor, Iron Man and Captain America restored to their classic versions.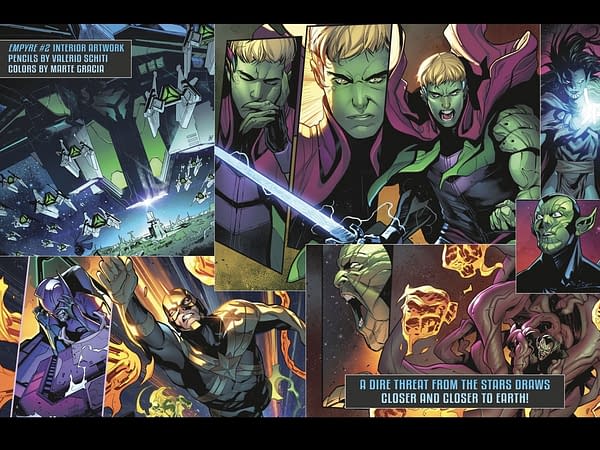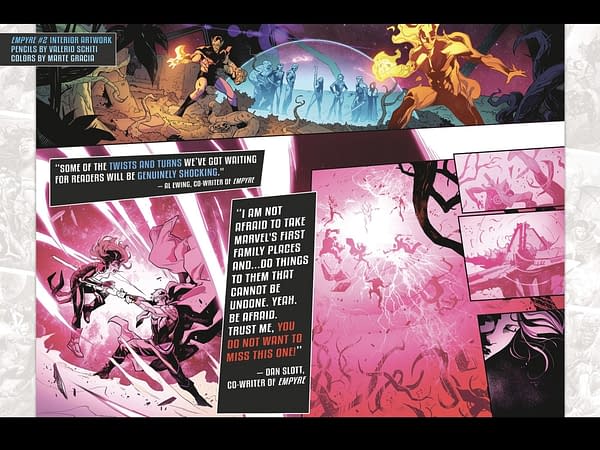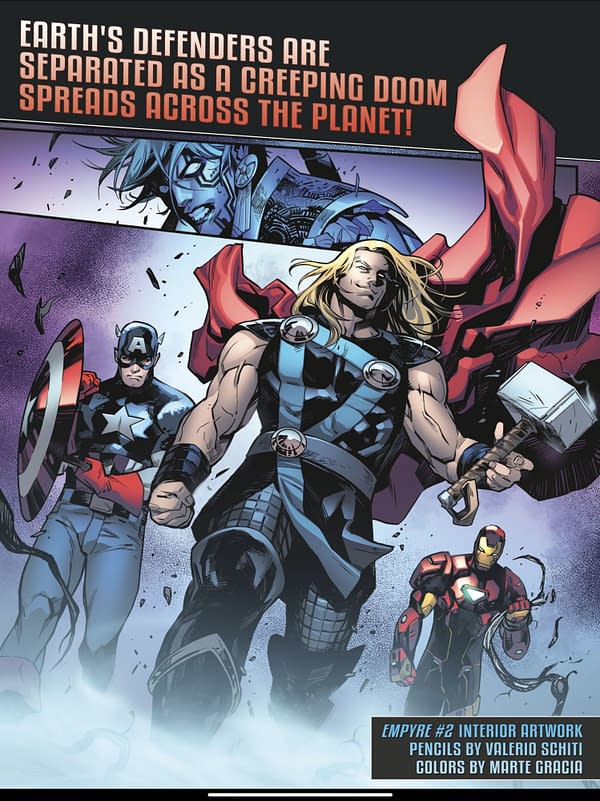 We also have a look at Empyre: Avengers #1. Not that the Kree/Skrull Alliance are not the enemy of the Earth after all, but against a third power. Those branches may suggest the plant-based Cotati, who were once wiped out by the Kree in a battle to appeal to the Skrulls. Whose agents killed Skrull and Kree agents on Earth – and who are now spreading across the Earth. All smacks a little of Vorlons Vs Shadows…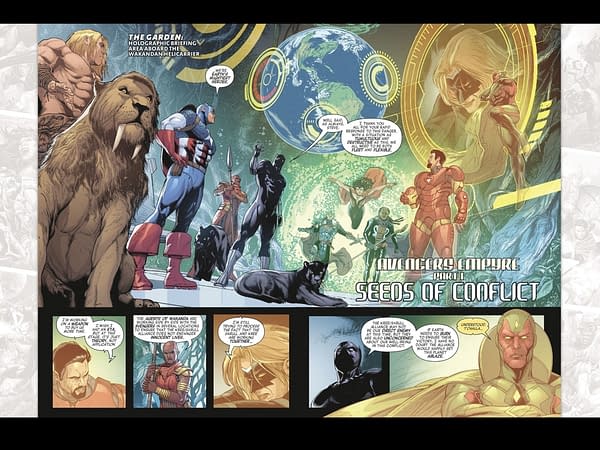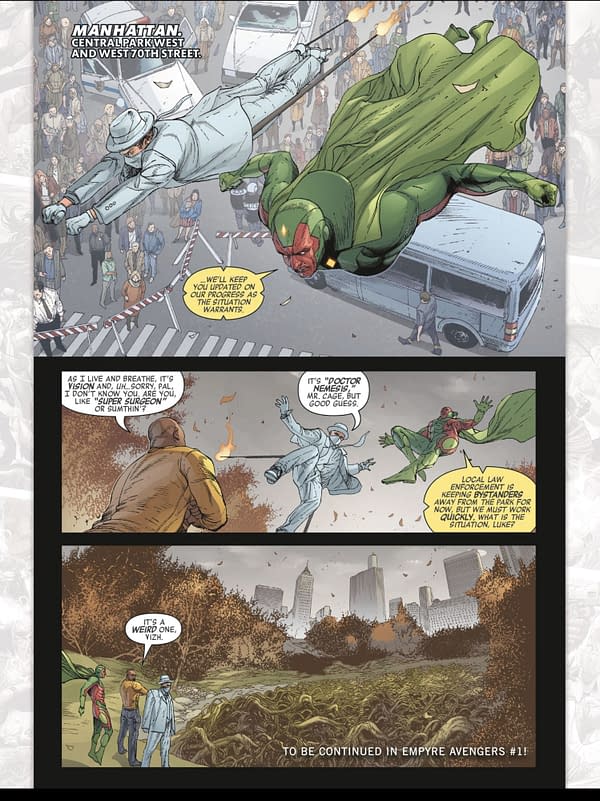 Captain Marvel #18 sees Carol Danvers become the new Accuser of the Kree Empire, replacing Ronan. Note that the ships she attacks look rather… wooden. Splinters in space…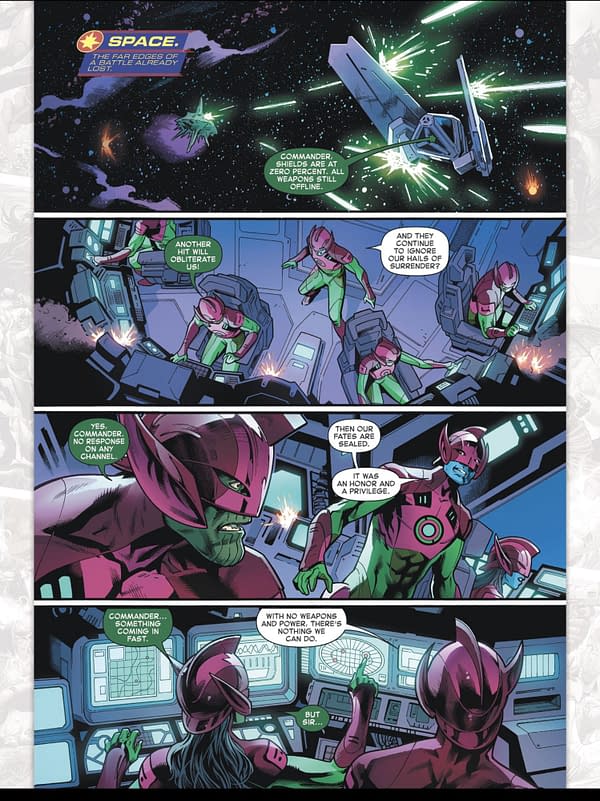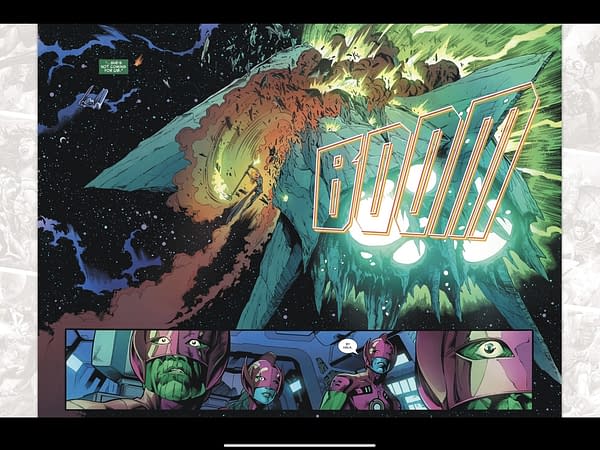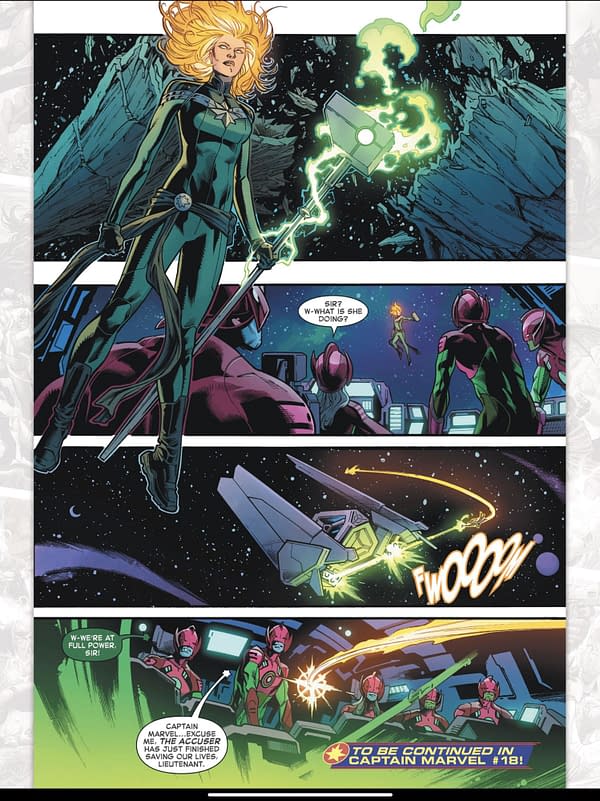 Empyre: Captain America #1 seems to show a modern Cotati warrior flowering up.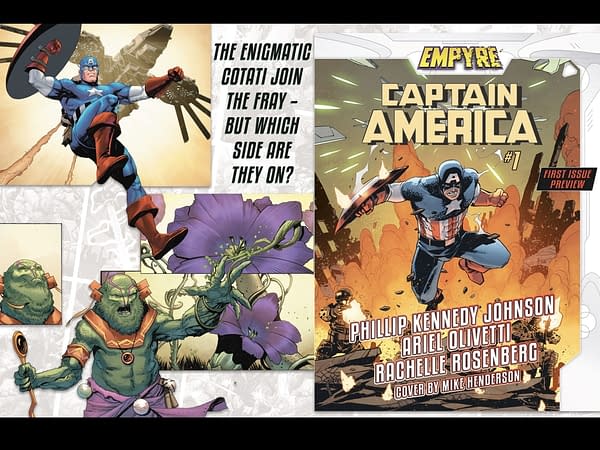 Empyre: X-Men #2 brings back the Hordeculture, aged female ecological terrorists and scientists. The Jonathan Hickman mutants have all been about floral arrangers courtesy of Krakoa and the portals, which brought the Hordeculture out into the open to oppose them. What deal will they – or Krakoa – have done with the Cotati?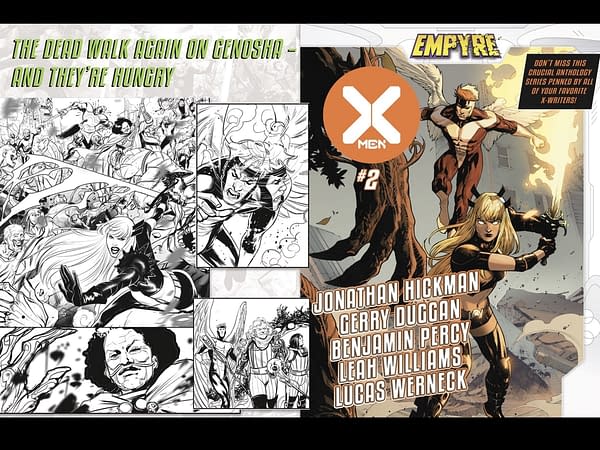 While Lords Of Empyre: Emporer Hulking #1 gives us a blast from the past, Romeo And Juliet meets Superman.
And to wrap things up, Fantastic Four #24 gets nostalgic about war…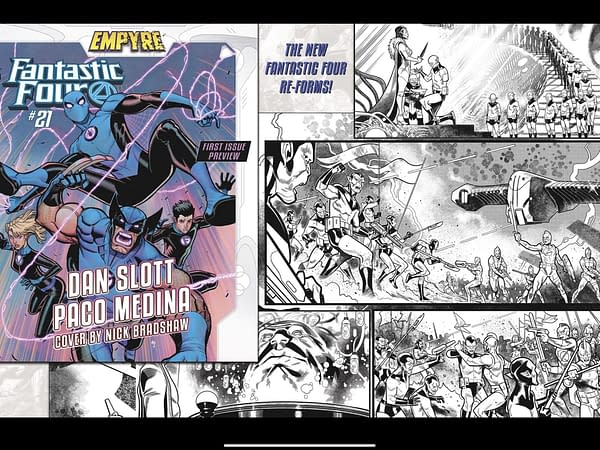 These, as well as covers and designs, and whatnot are available in the Empyre Handbook Preview, out today in comic book shops. You can read what we thought about Empyre #0 Avengers here and here, Empyre #0 Fantastic Four here and here, and Empyre #1 here. Spoilers beware, okay?
Enjoyed this article? Share it!