Here we have an exclusive first look at the covers and solicitations for Dynamite's pulp titles shipping in September. These include Will Eisner's The Spirit, The Shadow, The Avenger and more.
JUSTICE, INC.: THE AVENGER #4
Cover: Francesco Francavilla Writer: Mark Waid Art: Ronilson Freire
With Justice, Inc. in shambles, the Avenger must face the Invisible Death alone in the skies over the Eastern Seaboard–and be willing to sacrifice his life to save his country from an outbreak of international war! Industry heavyweight Mark Waid (Daredevil, Indestructible Hulk) takes out all the stops in the latest epic story of globe-trotting adventurer Richard Henry Benson, the Man of a Thousand Faces! MASKS 2 #6 (OF 8)
Cover A Main: Butch Guice Cover B Variant: Jae Lee Writer: Cullen Bunn Art: Eman Casallos
Cast though the time stream, the masked heroes of three different eras find themselves face to face with the sinister forces that spawned the Red Death… the menace who has laid waste to the world! But wild adventures through time have brought about amazing… and sometimes horrific… changes in the Shadow, Green Hornet, Black Sparrow, and the others. In order to set things right, the league of heroes–I've you've NEVER seen them before–must band together in hopes of saving all of reality. WILL EISNER'S THE SPIRIT #3
Cover A: Eric Powell Writer: Matt Wagner Art: Dan Schkade, Brennan Wagner
The narrative scene shifts to the South Seas as a native fisherman struggles to provide for his family…and ends up snaring the biggest catch of his life. Meanwhile, back in Central City, Ebony and Sammy's search to uncover the cause of The Spirit's disappearance leads them to confront one of his oldest and wiliest Femme Fatale foes. And Ellen's distress over a certain proposal comes to a head as she's confronted by an unexpected revelation. Will Eisner's iconic character receives an all-new revival via the talents of Eisner Award-winning author Matt Wagner and the visual team of artist Dan Schkade and colorist Brennan Wagner. THE SHADOW VOL. 2 #2
Cover A: Jackson Guice Writer: Cullen Bunn Art: Giovanni Timpano
As the Shadow continues his crusade against a cabal of magicians, he comes closer to uncovering the truth behind Houdini's message from beyond the grave. But the magicians are bringing in a specialist to eliminate the Shadow–an assassin who uses prestidigitation to lethal effect!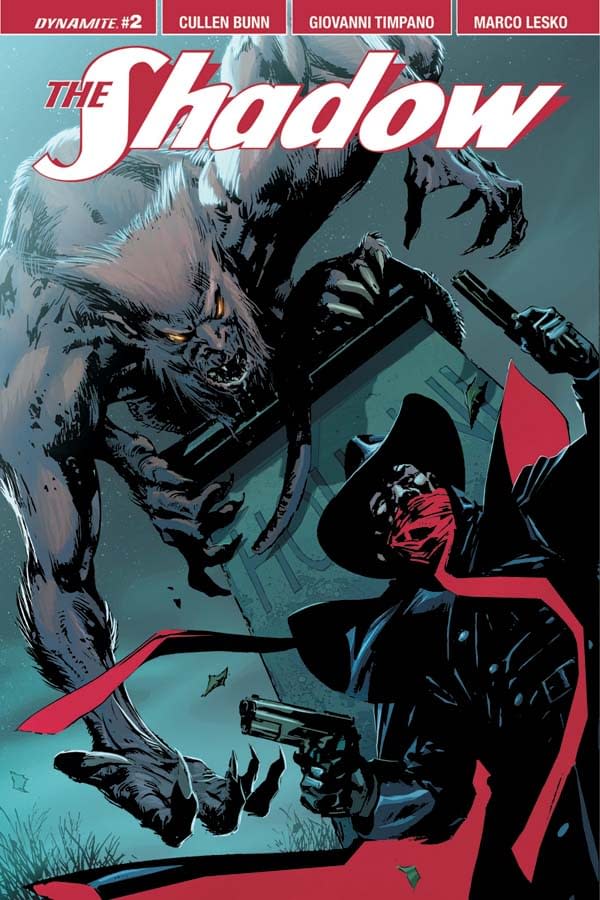 Enjoyed this article? Share it!