And here we have an exclusive look at the covers and solicitations for Dynamite's science fiction titles coming out in March 2017. These include Battlestar Galactica: Gods & Monsters, Flash Gordon: Kings Cross, KISS, KISS: The Demon, John Carter: The End and the collected edition of Six Million Dollar Man: the Fall of Man.
BATTLESTAR GALACTICA: GODS & MONSTERS #5 (of 5)
Cover A: Alec Morgan Cover B: Pete Woods Writer: Karl Kesel Art: Dan Schkade
THE CYLONS ATTACK— WITH A NEW TYPE OF CENTURION! As Galactica tries to get civilian miners on a nearby planetoid to safety, their only hope may be Baltar's rebuilt Centurion, Tallos. But will Baltar's monster defend Galactica against its own, or lead the Cylon forces? Everything comes to an explosive finish you won't want to miss! SO SAY WE ALL!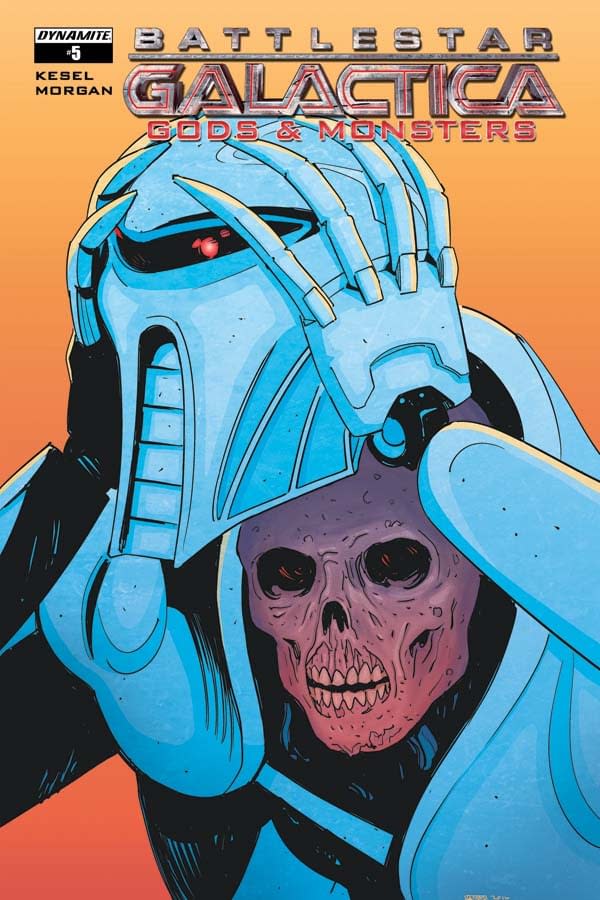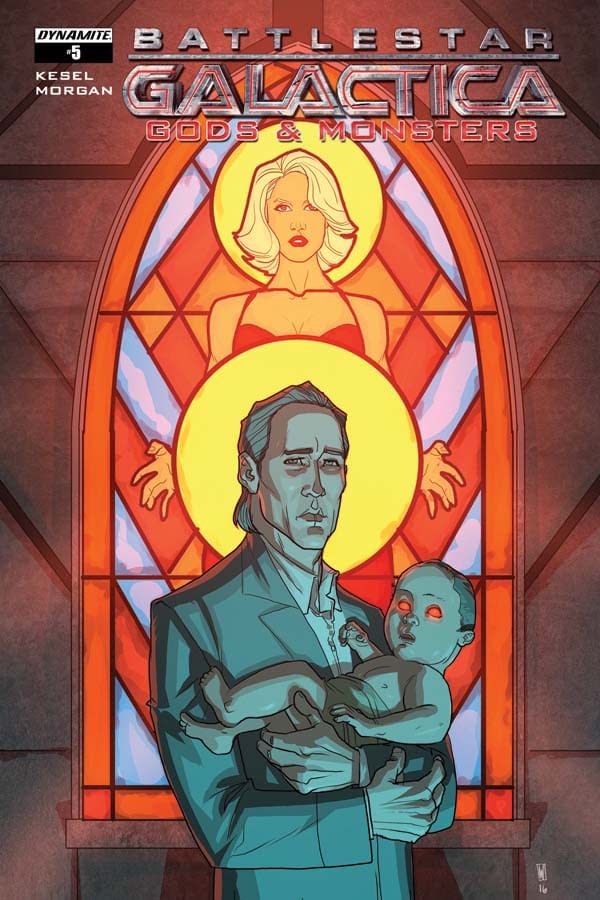 FLASH GORDON: KINGS CROSS #5 (of 5)
Cover A: Jesse Hamm & Grace Allison Cover B: Jeff Parker Cover C Subscription: Roberto Castro Writer: Jeff Parker & Jesse Hamm Art: Jesse Hamm & Grace Allison
SUPERSTAR JEFF PARKER (Future Quest) JESSE HAMM & GRACE ALLISON bring the thrilling conclusion! Hopelessly outnumbered by MING THE MERCILESS'S hordes of Beast-Men, Flash Gordon and his team go all-in and wage war alongside the glorious KNIGHTS OF THE ROUND TABLE!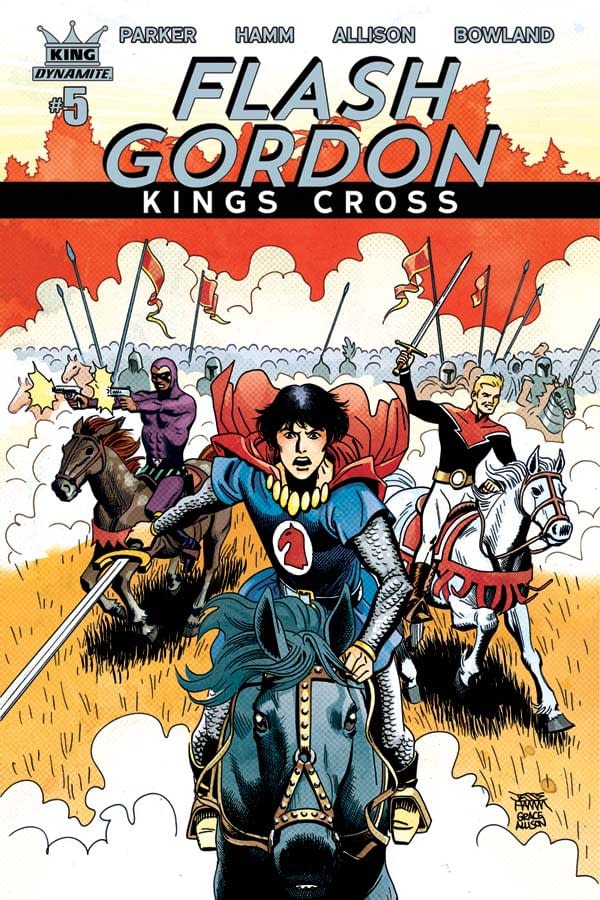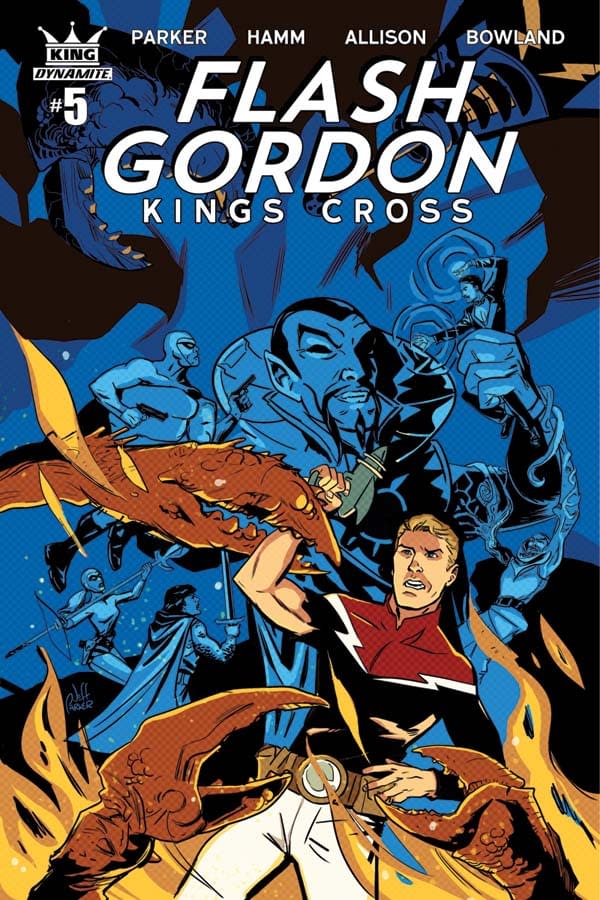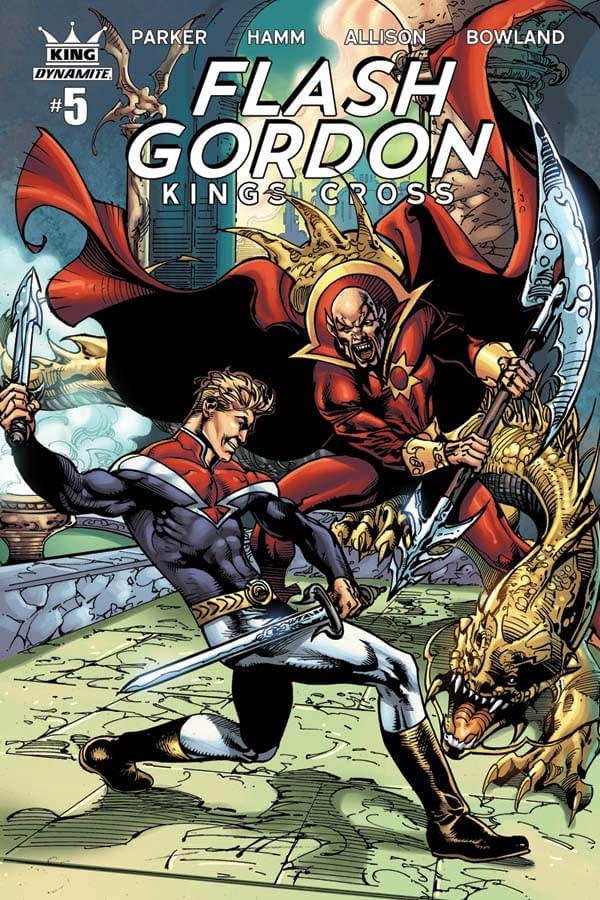 JOHN CARTER: THE END #2
Cover A: Garry Brown Cover B: Juan Doe Writer: Brian Wood, Alex Cox Art: Hayden Sherman
MARS AT WAR. After crash-landing on the ravaged planet, circumstances separate John Carter and Dejah…both literally and ideologically. Despite their centuries of marriage, can a born warrior and Queen survive this most desperate challenge?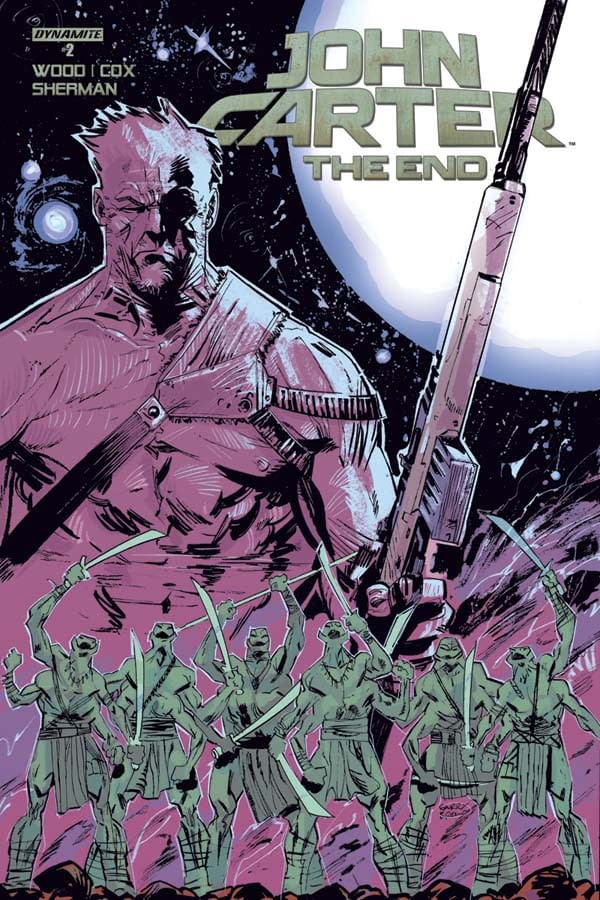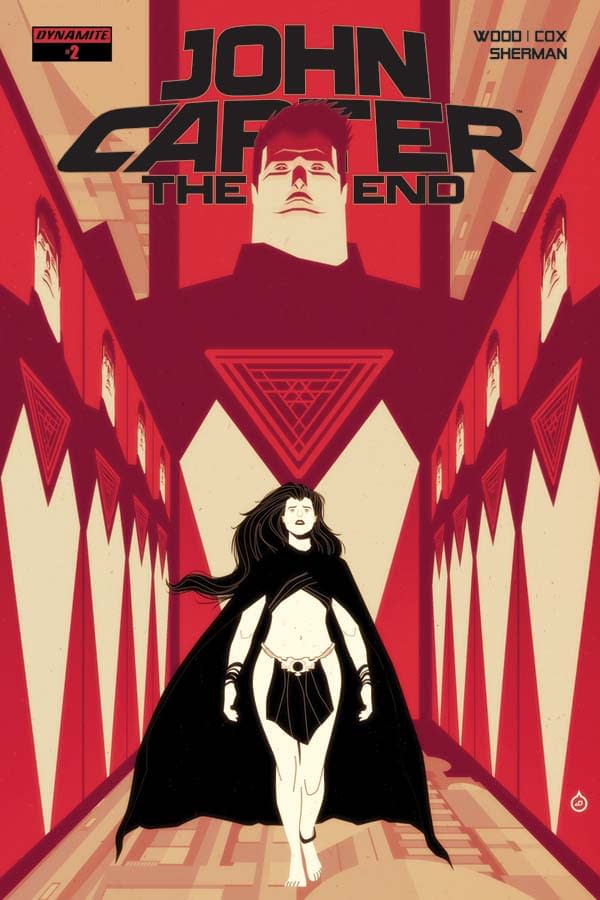 KISS #6
Cover A: Lucio Parrillo Cover B: Charles Wilson III Cover C: Photo Cover Writer: Amy Chu Art: Kewber Baal
Blackwell's big secret is out. The twins discover what it means to be heroes. But are they too late to save the world they know?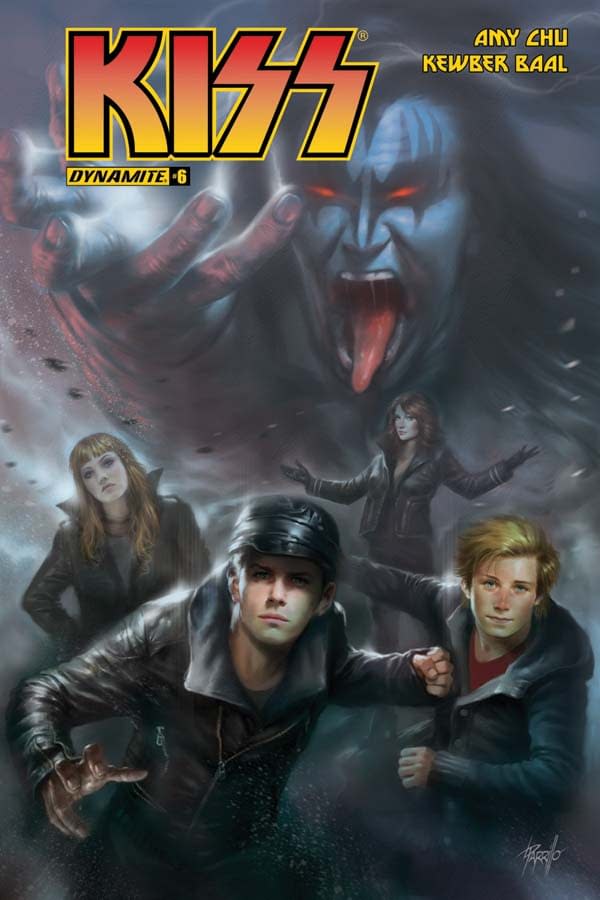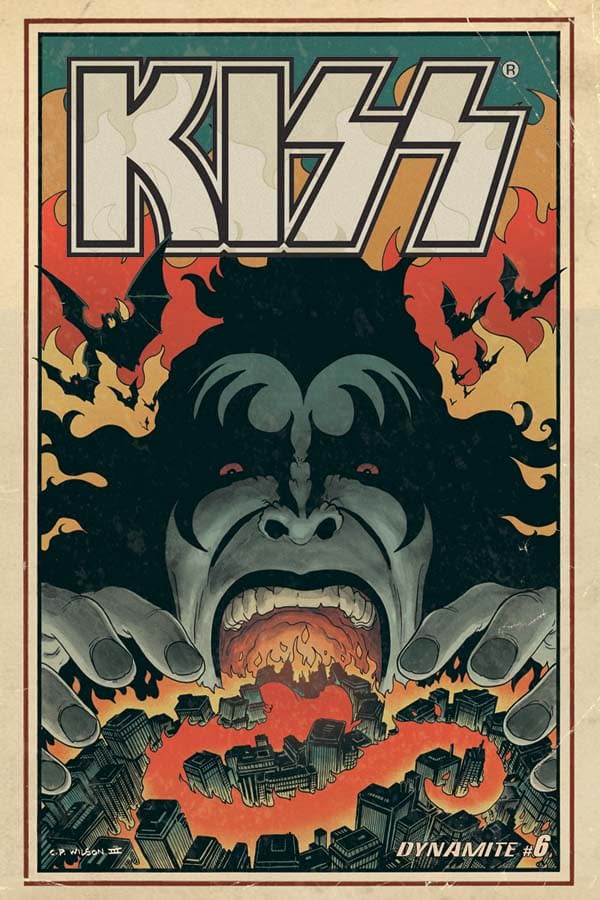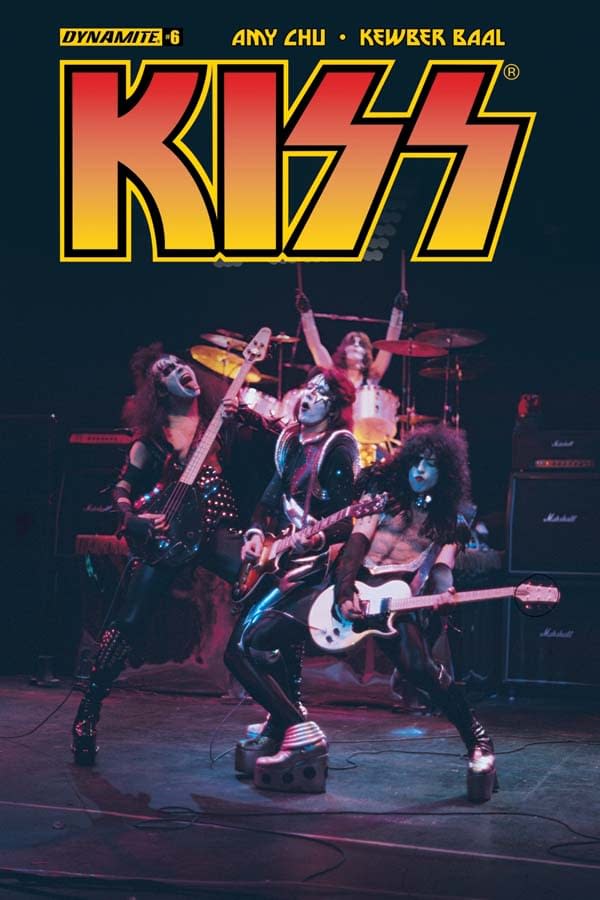 KISS: THE DEMON #3 (of 4)
Cover A: Kyle Strahm Cover B: Tom Mandrake Cover C: Michael Adams 8-bit cover Cover D: Photo Cover Writer: Amy Chu, Erik Burnham Art: Eman Casallos
Sam Blackwell has grand visions for his company and his hometown. Already the city and the company look nothing like what his grandfather founded. Sam is a hero. But as he expands his empire, Kimi and Milo discover some unsettling secrets about Sam's master plan, and fear for the worst.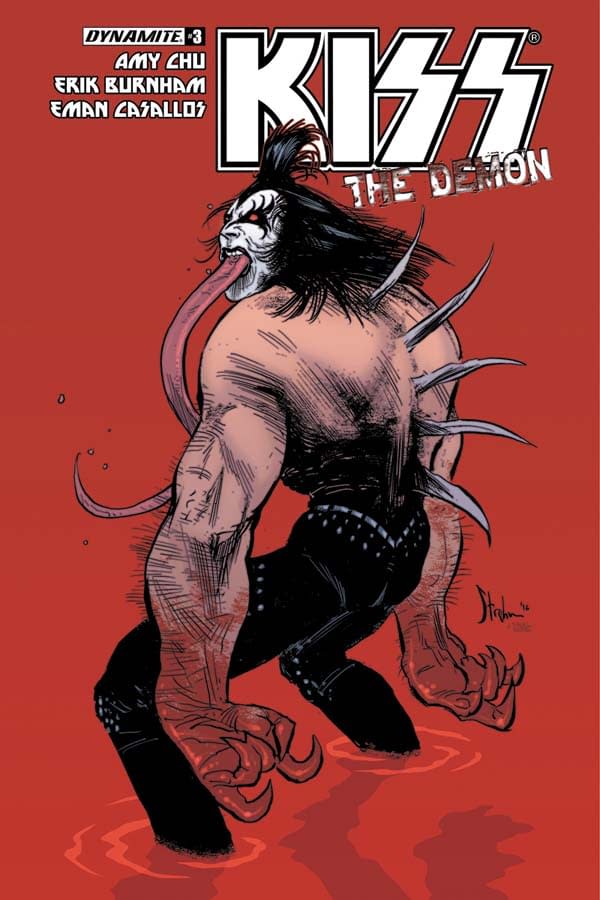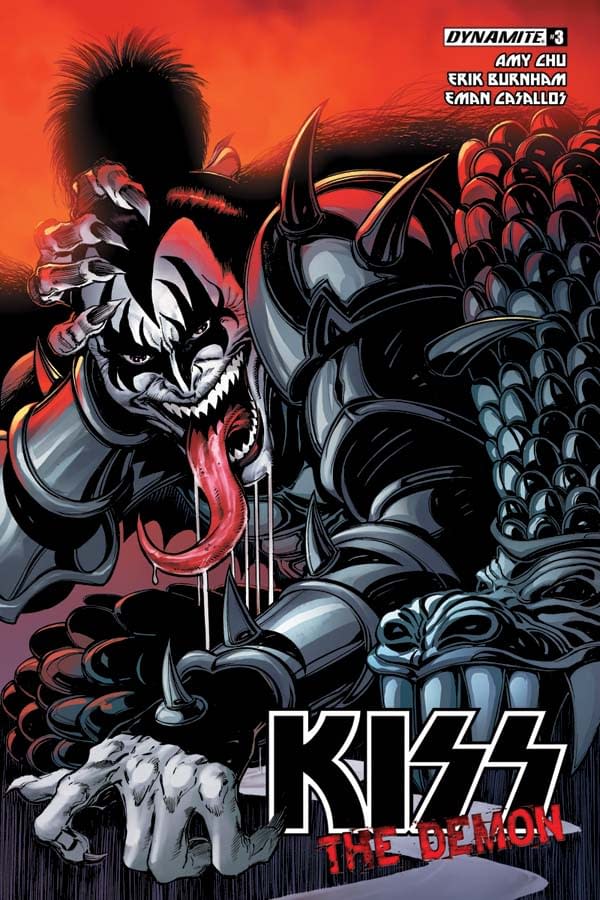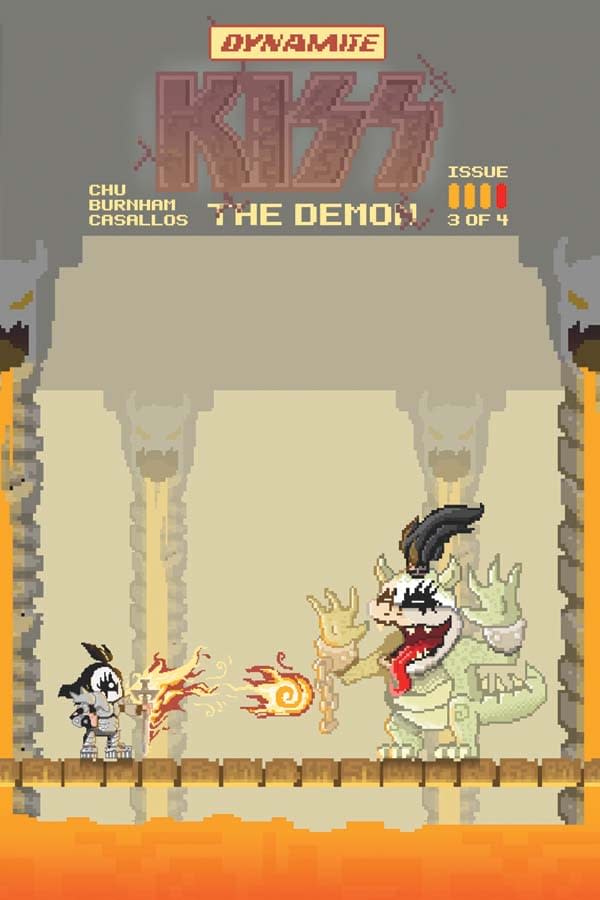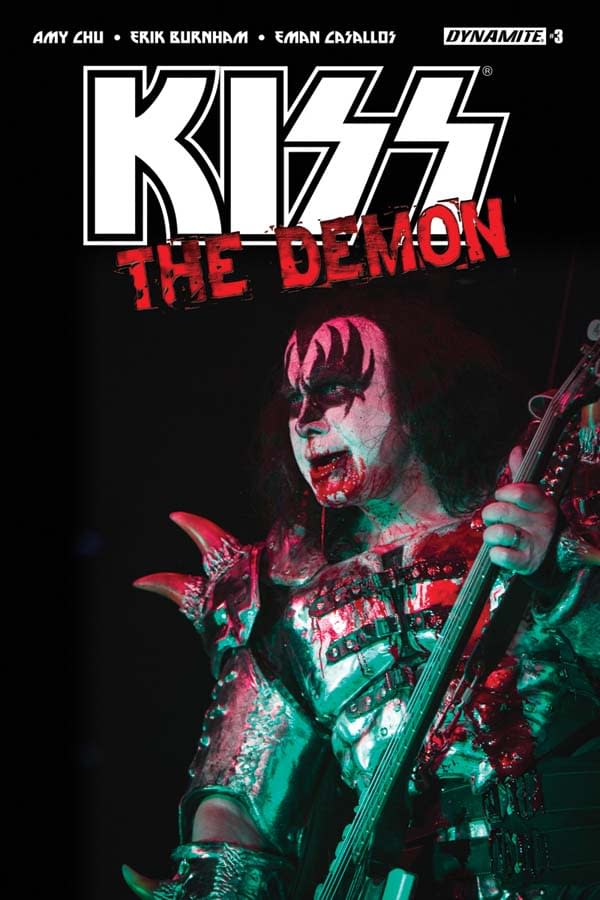 SIX MILLION DOLLAR MAN: FALL OF MAN Trade Paperback
Cover: Ron Salas Writer: Van Jensen Art: Ron Salas
Format: Softcover Page Count: 128 pages
The year is 1979. Iran has seized American hostages. Columbian drug cartels run rampant. Amid this deeply troubled world, Steve Austin – the legendary Six Million Dollar Man – is America's best hope in its fight against innumerable enemies. When Steve discovers disturbing secrets in OSI's past, he uses his cybernetic upgrades to rebel against the agency… but he'll face plenty of threats, like an enemy cyborg, lasers, and ninjas!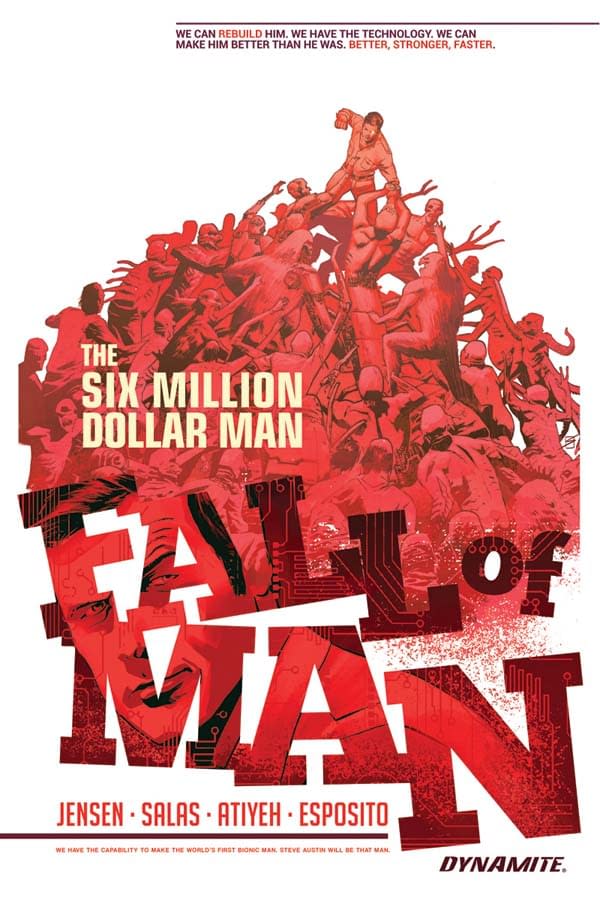 Enjoyed this article? Share it!