Grifter and Maybe Wildstorm to Return To DC and Batman?
Following the departure of Dan Didio, Jim Lee is now the sole publisher at DC. Before that, however, in the late 80's he was the white-hot X-Men artist who helped form Image Comics with his creator-owned series WildC.A.T.S. Now Jim Lee's corner of Image Comics, WildStorm, was sold to DC Comics in 1998 when he went to work for them. Throughout that time, DC has tried many, many, many different ways to incorporate the WildStorm characters into the publishing brand. Most notably, the New 52 had Voodoo get her own series, Stormwatch gets their own series, Team 7 featuring a mix of DC and WildStorm characters, and Hellspont, the main villain of Wild C.A.T.S., also become a villain for the relaunched New 52 Superman.
One other character who got a New 52 series that was a Wildstorm stable, and member of WildC.A.T.S., Cole Cash alas Grifter, whose New 52 series only ran seventeen issues before being canceled. After this effort in the New 52, with Stormwatch lasting the longest, the WildStorm characters were used somewhat in various DC books (in particular Grifter's appearances in Grayson by Tom King and Tim Seeley).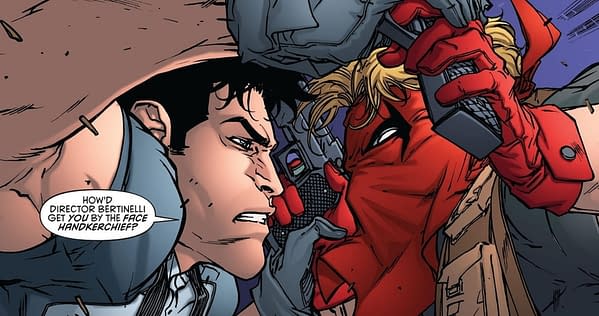 However, by the Rebirth era, WildStorm characters had all but disappeared from DC Comics. Then came the WildStorm initiative under Warren Ellis seeing two series be started, including his The Wild Storm main 24 issue series that was to lead into a new WildC.A.T.S. series, that we're pretty sure now will not be happening.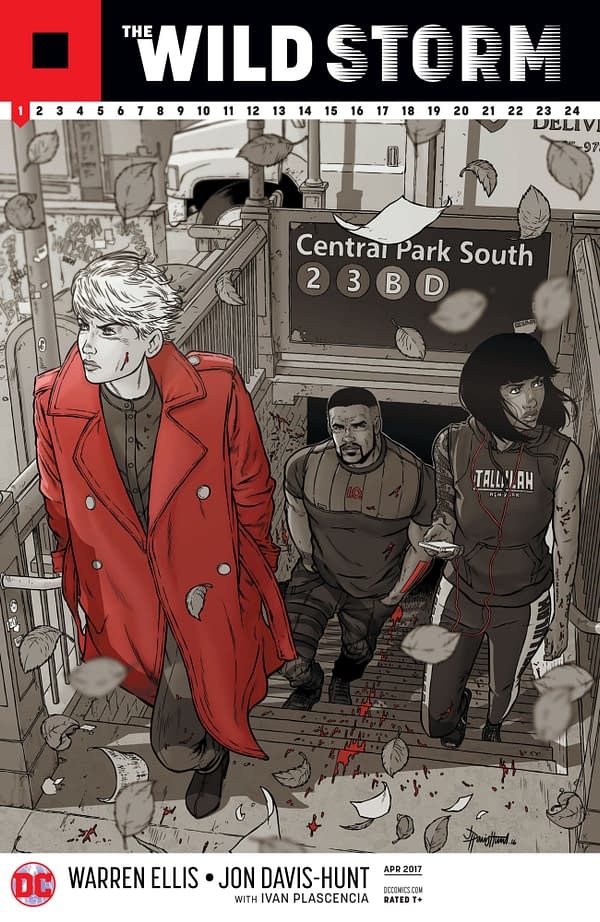 Rumors about Superman leading the Authority are now circulating, and future plans for the DC Universe are a bit more fluid after Dan Didio's departure. Batman, in particular, has seen a new outlook coming with issue #100 coming. Well, one big hint was dropped by DC Nation about Batman #101 as the 1-in-25 Variant Cover was revealed showing Jorge Jimenez's designs for incoming character, Grifter. In particular, the solicits state that Lucius Fox will be employing Grifter, though since he may or may not still be working for Bruce Wayne at that point, we'll all have to wait until October to find out.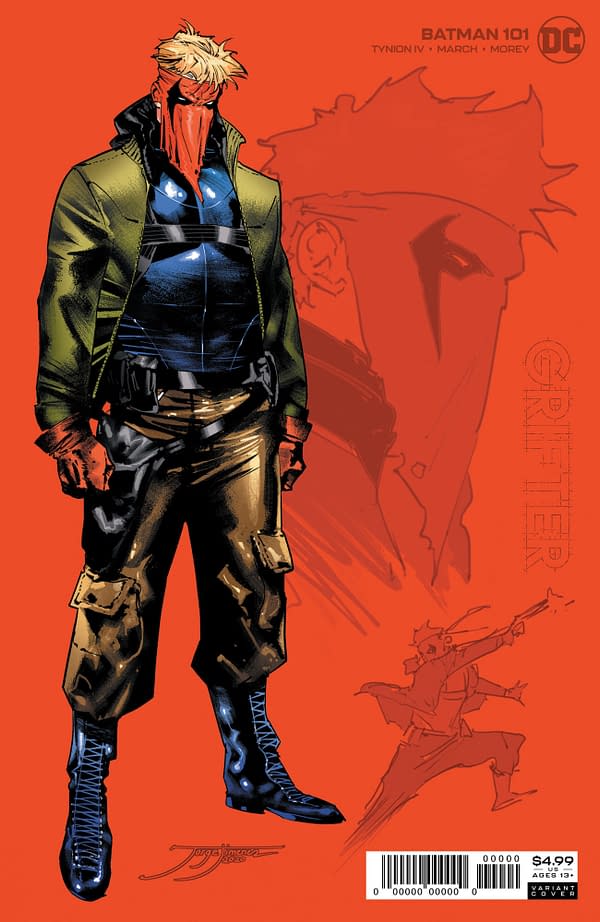 How this will play in, or lead to more WildStorm characters being used in the DC Universe, we'll see, but it seems plans for the WildStorm characters back on their own are on hold as they return to being used in the DC Universe again. What this will look like, how their past use in the New 52 will be incorporated, will probably have to wait until after Dark Nights Death Metal. We at least know that one character will at least be having a big guest star appearance in Batman after Joker War ends, and Batman #101 looks to be Jim Lee's first true book as sole Publisher at DC with his own co-creation guest starring.
BATMAN #101
Written by JAMES TYNION IV
Art and cover by GUILLEM MARCH
Batman/Grifter card stock variant cover by FRANCESCO MATTINA
1:25 Grifter card stock variant cover by JORGE JIMENEZ
On sale OCTOBER 20, 2020
A new day dawns in Gotham City, and the horrific aftermath of "The Joker War" is only starting to unfold…how has The Joker's rampage affected the citizens of the city? What legacy did the Clown Prince of Crime leave, and how it will hit the Dark Knight? And why does Cole Cash—a.k.a.—Grifter, now work for Lucius Fox?!