Posted in: Comics, DC Comics, Review | Tagged: arkillo, darkstars, dc comics, fantasy, general zod, green lantern, Green Lantern Corps, guy gardner, Hal Jordan, hal jordan and the green lantern corps, hector hammond, john stewart, jordi tarragona, justice league, kilowog, kyle rayner, new gods, Orion, Rafa Sandoval, robert venditti, sci-fi, segio davila, sinestro corps, superheroes, the controllers, tomeu morey
---
Hal Jordan and the Green Lantern Corps #49 Review: A Case for Splash Pages
The plan of John Stewart is revealed at last. Hector Hammond shuts down the mental network the Darkstars have created using the Controllers. Once this happens, the Darkstars return to their homeworld to take care of Hal Jordan and Hector Hammond. There, John Stewart sets up Zod's teleportation jammer, and the Green Lantern Corps and their erstwhile allies launch a final assault against the Darkstars.
The pieces falling into place this issue does additional air of grandiosity to this war between Green Lanterns and Darkstars. We also get to see Hal Jordan confront Tomar-Tu again, adding even more tension and conflict to this final battle.
It is something of a shame that Orion, General Zod, and Arkillo have more-or-less fallen into the background of this story, with Orion having no lines, and Zod and Arkillo barely saying a thing.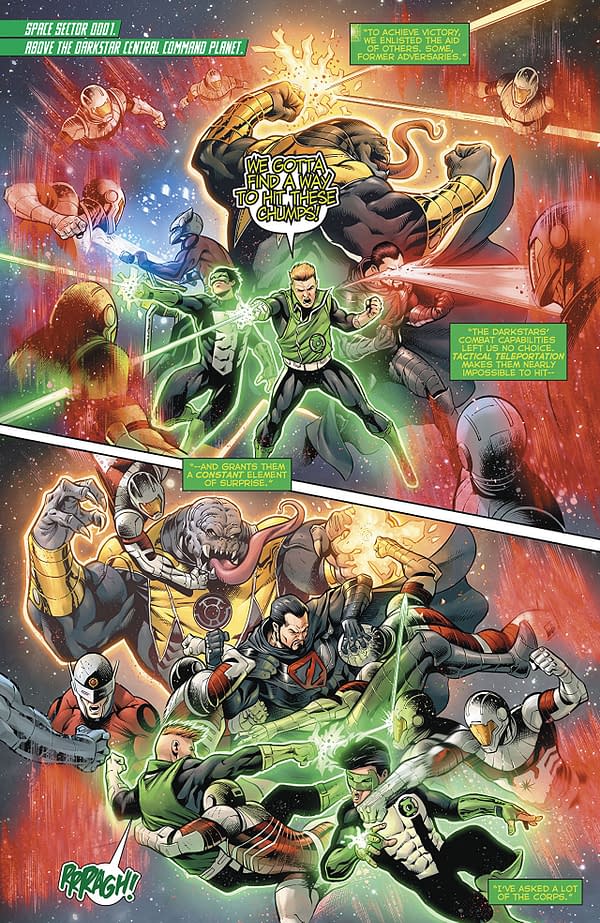 Of course, this comic is mainly an excuse for Rafa Sandoval, Sergio Davila, Jordi Tarragona, and Tomeu Morey to show off their talent. There are numerous splash pages throughout the comic, and, contrary to common comic book criticism parlance, I don't think that's inherently a bad thing. Tarragona and Davila have the chops to make those pages work, and they're gorgeous. The give the art room to breathe and build, and it adds extra drama and flair to the book.
Don't get me wrong, the slowed pacing that is generally associated with splash pages is present in this comic, but it's not so severe as to ruin the book.
Make no mistake, the art is gorgeous. The detailing is thorough, the texturing is sleek, and each character gets space to be shown off. The color work of Morey compliments it all with its injection of neon greens, vibrant reds, and deep black. I dig the hell out of the way this book looks.
Hal Jordan and the Green Lantern Corps #49 is a kick-ass continuation to the GL/Darkstars war for the role of top cop. We get to see the tactical intelligence of John Stewart, and Hector Hammond is really becoming an intriguing character. Sandoval, Davila, Tarragona, and Morey put together some brilliant artwork, and this one earns a recommendation. Check it out.
---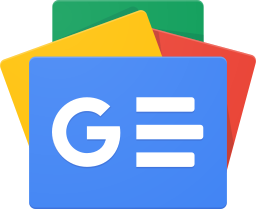 Stay up-to-date and support the site by following Bleeding Cool on Google News today!