Hunt for Wolverine: Mystery in Madripoor #4 Review – Psylocke Convolution and Lukewarm Storytelling
Psylocke has been absorbed by Sapphire Styx and wanders Styx's psychic wasteland in search of an escape. She finds a vestige of Logan himself, and this gives her an edge and a means salvation. Betsy Braddock escapes Styx and reforms in her original body. She rejoins the other X-Men in Madripoor in the fight against Viper's crew. Rogue and Storm are still trapped on the rocket, and Magneto is still too weak to bring it down. However, the X-Men aren't going to leave two of their own behind.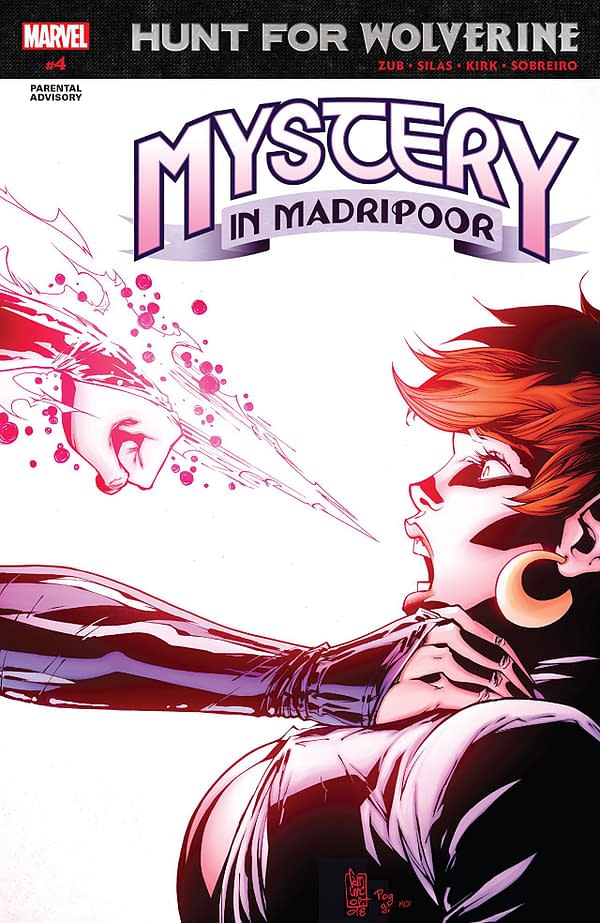 Hunt for Wolverine: Mystery in Madripoor #4 brings Psylocke back to her original body. I've heard others express dissatisfaction with this change, and I can't blame them. That said, though I love Psylocke, her backstory and how she was put into the body of Kwannon is such a mess. Consequently, I'm for once going to abstain from this conversation lest I sound like more of a jerk than usual. Saying a lot there, I know.
I will point out that the attempt of the comic to make this seem like Betsy Braddock taking her identity back is somewhat undercut by the ending stinger convolution.
Putting that aside, Mystery in Madripoor solidifies itself as the weakest of these Hunt for Wolverine series in the finale. Its dive into the character of Psylocke is cool, but the rest of the book slips by, adds little to the overall Hunt for Wolverine story, and doesn't have nearly enough Magneto for its own good.
I like that it touches on the history Betsy and Erik have (courtesy, in part, of Cullen Bunn's flawed but genuinely interesting Uncanny X-Men run). Diving into what doesn't work about the book boils down to how generic it feels. The villains are uninteresting, stopping a rocket from firing is the superhero equivalent of checking the mail, and Kitty, Rogue, Storm, Domino, and Jubilee aren't done a lot of justice in this book. A lot of the dialogue is weak to boot.
Leonard Kirk lends his talent to this issue, and that is a boon. He portrays the section inside Sapphire Styx's psychic repository. It looks good and recalls many of Betsy's costumes over the years. Thony Silas's artwork is solid and functional. I'm not a big fan of the aesthetic personally, but it's not outright bad. Felipe Sobreiro and Andrew Crossley are the color artists on the comic, and they both lend a solid palette to the book.
Hunt for Wolverine: Mystery in Madripoor #4 isn't as bad as the second issue of this mini, but it's still not good. Jim Zub is a talented writer, but this is by far the weakest work I've seen from him. The comic isn't a complete wash, but I can't quite recommend it either.