Jim Zub Talks About Writing, Motivation And Working In Comics
Jim Zub has gone from Makeshift Miracle to Skullkickers and now to Pathfinder for Dynamite Entertainment. Arvid Nelson chatted with Zub about his career and how he deals with the comic industry.
ARVID NELSON: I won't ask you "how did you break into comics?" because you've already got a great essay on your site (www.jimzub.com) but I would like to know what one of your biggest surprises is about writing comics. In other words, what's the weirdest – or one of the weirdest – things about the profession, something you utterly didn't see from the outside?
JIM ZUB: Now that I'm actively working in comics I have a much greater appreciation of the many moving parts involved in putting together serialized stories and the compromises required in the shared sandboxes of these fictional universes. I don't know if that counts as "weird" but it was definitely unexpected.
I think from the outside it can seem like publishers are making inexplicable decisions or that they enjoy antagonizing their fans but, from everything I've experienced, it's not like that at all. Even when I disagree with choices being made I can usually see how it comes about and how difficult it can be to keep everything rolling forward relentlessly month after month.
AN: Makeshift Miracle was your first self-created title, yes? (For all you readers, you can check it out at www.makeshiftmiracle.com) What did you learn from Makeshift Miracle that helped you with Skullkickers, your Image Comics series?
JZ: Makeshift Miracle was the first comic story I ever completed, so it was a learning process from start to finish. Story and panel pacing, character development, dialogue, you name it. It was where I figured all that stuff out and everything I've done since then has benefited from the growing pains I went through on that series. Skullkickers is a completely different type of story but it wouldn't exist if I hadn't improved my comic storytelling with Makeshift.
AN: One of the things I admire most about your writing is your economy of dialog. I really struggle to rein in the blah-blah. What advice would you give to someone like moi?
JZ: Robust prose and lots of dialogue can work well with certain characters but, let's be honest, the art in a comic is way more eye catching than walls of text. I try to let the character's body language or expression provide just as much context as the dialogue. It gives the artist more to do with their posing and allows me to pull back on writing more chatter than necessary.
I write a lot of action scenes and have a real pet peeve with old school comic writers filling action panels with waaaaay too much expository dialogue. There's nothing worse than seeing art of a character rapidly moving through a sequence while yammering a dozen lines of wordy dialogue. It melts my brain.
I keep my action scenes really terse, dialogue-wise, to enhance the feeling of speed and immediacy to the combat. I don't know if it's "right", but it's my preferred way of doing it.
AN: What changes do you see comics going through in the next five or so years? Everyone keeps predicting the Death of the Single Issue.
JZ: I think serialized stories will always have a place in comics, though what exact form that will take is hard to say. I can see a future where there are more digital-first chapter by chapter serialized stories online before a printed trade is released. Does it count as the death of the single issue if it's not being printed?
Even still, the sales data this year is showing the proliferation of digital readers alongside a stabilization (and modest growth) of print comic sales. I think the real key is casting as wide a net as possible and letting the audience choose their preferred format.
AN: What's your single biggest distraction from writing, and how do you fight it?
JZ: My secret motivator is fear. I know that sounds corny, but it's true. The fear/guilt that people who are waiting on my work (the line artist, colorist, letterer, editor) will get screwed over if I don't do what I said I would is probably my most powerful motivator.
I've been in too many situations where people haven't upheld their end of things and it's burned into my brain what that feels like. When I'm distracted or seizing up I try to put myself in someone else's shoes and imagine how frustrated I would be if I was expecting that script and didn't get it on time. After that, my gut clenches up and $%#@ tends to get done…
…And if it doesn't, a rye & coke and a bag of Doritos works pretty good too.
Pathfinder #12 is on sale now.
Arvid Nelson is currently scripting for Dynamite as well with Warlords of Mars #29 on sale now.
---
---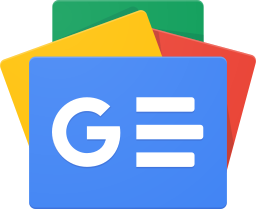 Stay up-to-date and support the site by following Bleeding Cool on Google News today!