Live From The Comic Shop: Wraith, Umbral, Rocket Girl Expand Their Genres
I'm live at my local comic shop, Conquest Comics in New Jersey today and pondering the recent burgeoning of genre comics. Image and Dark Horse continue to roll out new titles along with some of their ongoing that are gaining a following, and noir and occult comics are still prominent from both, with IDW jumping in with Joe Hill's Wraith debuting. But I'm going to settle on three that have contributed to my reading experience and given me the sense that genre comics are changing, developing, and challenging us to keep up with the imaginations behind the work.
Wraith, much discussed along with the winding up of Joe Hill and Gabriel Rodriguez' hit series Locke & Key, ties in with Hill's novel NOS4A2, but can be read independently and promises plenty of creepy. It's out from IDW with art by Charles Paul Wilson III, colors by Jay Fotos, and Letters by Shawn Lee and Robbie Robins. Let's start with some stunning prose by Hill from the mouth of sinister chauffer Charlie Manx: "…there are the private roads of thought, where emotions are weather, blowing across the landscape of your imagination. I have heard such territories called inscapes. The name will serve". Moments like that in Hill's comics remind you that this is a writer with increasing comics stature: he's making claims on the stories that comics can tell that bring gravity to the medium, and plenty of dark humor. What was most unexpected for me when reading the comic was that it delivers a backstory on Charlie Manx before his child-snatching Wraith days, humanizing him mercilessly and throwing the reader quite the curve ball in their expectations about the character. And of course it's a story of horrific events, inexplicable supernatural claims that fit just right, and even—yes, love. Of a very unpredictable and twisty variety. Charles Paul Wilson III's artwork on the book feels made for the story, teetering between realism and fantasy with emotive lines suggesting atmosphere as fully as the text. The panel beats are nicely unpredictable, too. Unsurprisingly, Wraith is a winner for horror fans, and since it deals with children and a disturbing Christmasland themepark, it carves out its particular niche in horror focused on the fairy-tale and dreamlike aspects of the genre. As welcome as this would probably be as a film treatment, this first issue alone strongly suggests that there are things that comics can simply do better, and should. Umbral is out this week from Image, a "dark fantasy" according to ads, and its "scribe" is Antony Johnston, "Illuminator" is Christopher Mitten, "Painter" is John Rauch, and "Flourisher" is Thomas Mauer. You know, giving titles like that feels appropriate. Comics creators should all go on the rampage for fancy titles once in awhile—why not? And here, it's impossible not to start with "Squee". This is a book that fantasy readers want. The artwork is exceptional. The colors are seeringly interesting. The pacing is unpacked and gives the reader time to react and take in the dreamy, strange vistas of the book. There's even the fact that the lettering is unassuming and kind of understated that contributes to the overall charm. There are maps, strange names, plenty of swearing, and a kingdom that thinks it's conquered a very dark past only to find it rising up again in tandem with an eclipse and a magic object. What makes the artwork particularly interesting is the way it jumps from the more gentle, subdued lines of the more idyllic scenes of royal life at a palace to the sudden leaps into horror elements without feeling like two different visual styles are at work. Central characters "Rascal" and Prince Arthir (yup) are easy to follow and watch tension building around, while Rascal's internal narrative lets you in on a new world and the fact that she, like the reader, finds events perplexing. The descent into a strange world known as The Umbral from Rascal's kingdom is also a bright, striking reveal I'll leave you to discover. The book is not as predictable as it might seem at first, and has all of the sturdy set up for a strong fantasy tale that just might bring plenty of new ideas to the genre also. I'm catching up on Rocketgirl this week, having picked up a copy of #1, and now issue #2 is out. It started on Kickstarter, and now it's at Image, and Amy Reeder's impressive artwork has been teasing fans at shows. She once told me that drawing the helmet on Rocketgirl is one of the most challenging things, panel after panel, due to its perfectly sleek design and I can believe it. The comic has as much of a design feel to it as many of the Image books recently, filtering into the artwork and giving a sense of popping, iconic moments. The cover for issue #1 was pretty stunning, but issue #2 grabs my attention even more fully, capturing a sense of the main character still for a moment, reflective in an urban landscape. Written by Brandon Montclare with Reeder on art, colors, and lettering, it reminds me of something Art Spiegelman said last week at Comic Arts Brooklyn about collaboration, that achieving the fine balance between a single creator work and a collaborator work with the same unified vision is tough. But here we have it. I'm a big fan of the lettering on the book, actually, right away. It sets the tone and works with the art so seamlessly that it is a salient reminder of the unified vision feel on the book. In issue #2, we're right into the sci-fi elements and "quintum mechanics" of the "flying juvenile" of the series with questions of whether Dayoung will be sent back where she "came from". Her future has been altered, of course, and she now realizes her world was "never meant to be". There's plenty of attitude behind central characters and together with the active artwork, the book moves with verve and grace in a riveting way. Dayoung finds herself propelled through a series of conflicts, seeking solutions, and building up a degree of self-reliance that may be the best thing for her after all despite constant warnings to the contrary. After all, can you really trust "grown ups" to get things done? Rocketgirl is a tremendously exciting book because like Dayoung, it takes into account the various conversations going on around it, in this case, about comics, but powers through them to achieve what it feels is the most direct course to success. It tells a strong story, sets a broad stage, and keeps you identifying with a character out of place and time but relatively unphased by the challenge. Following Rocketgirl promises to be quite a ride, and I have no doubt it will continue to provide a satisfying reading experience that reminds fans and creators what the basic elements of a good comic should be: concern for character, interesting worlds for them to move in, and dynamic artwork to remind us that comics can be beautiful and powerful at the same time.
Other books I'm checking out to read this week are Coffin Hill #2, FBP with the continuing striking covers by Nathan Fox and fluid, detailed artwork of Robbi Rodriguez, Valiant's Unity #1 which will take some mental processing since it's a big event but the artwork looks surprisingly emotive and approachable, Noir issue #1 from Dynamite, the somewhat challenging Clown Fatale #1 from Dark Horse which may necessitate some conversations about gender in comics, Abe Sapien #7 as the amphibious hero gets to be just that—a hero—deservedly.
But that's all from me live from the comic shop and I'm glad I spent some time with these three books, particularly, today since they leave me thinking about what genre comics are trying to do and what they can accomplish, making genre itself more three-dimensional than ever before by rounding out the potential inherent in their tropes. These books come highly recommended.
Special thanks to Conquest Comics in New Jersey. You can find their Facebook page here. They are currently dominating POP vinyl collectibles with their White Phoenix exclusive and now have their Metallic Harley Quinn exclusive in stock.
Hannah Means-Shannon is senior New York Correspondent at Bleeding Cool, writes and blogs about comics for TRIP CITY and Sequart.org, and is currently working on books about Neil Gaiman and Alan Moore for Sequart. She is @hannahmenzies on Twitter and hannahmenziesblog on WordPress. Find her bio here.
---
---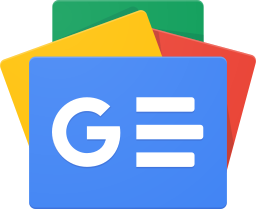 Stay up-to-date and support the site by following Bleeding Cool on Google News today!