At the DC Too Tough Trivia panel in San Diego Comic-Con today, writer Frank Tieri (Pestilence, Weapon X, Jughead: The Hunger) let slip some interesting details about his upcoming Old Lady Harley comic for DC Comics, which he is doing with artist Mauricet.
Old Lady Harley is a story focusing on Harley Quinn wandering a desolate Earth in the near-future of the DC Universe. It looks like a mixture of Old Man Logan and Tank Girl. It finds Harley leaving New York after the reign of her feral Harley Gang. However, the Laughing Boys Gang are after Harley Quinn, disrupting any hope of peace she has.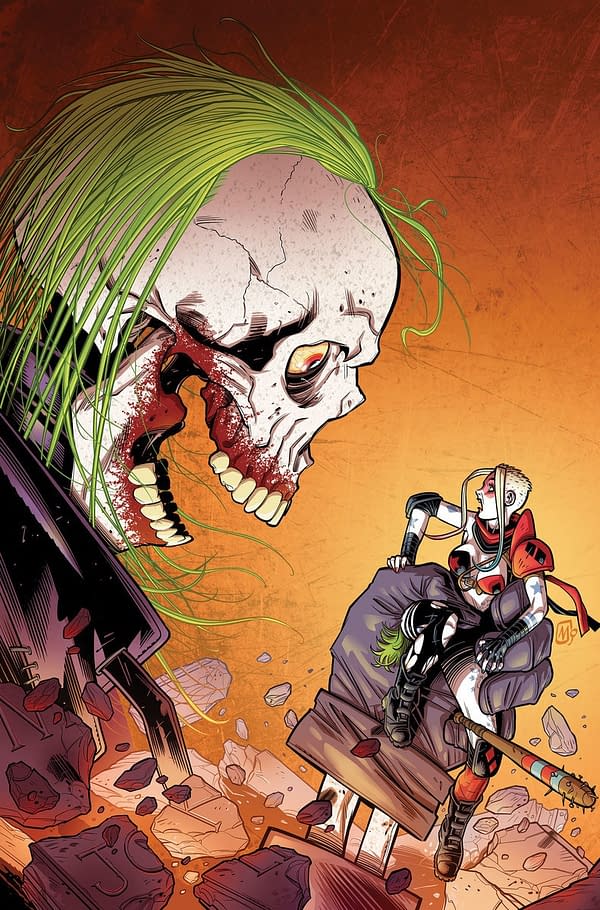 We already knew about President Power Girl and Atlantis, the 51st State of America. Now we learn that Canada is overrun by literal freaking zombies. Mexico has been taken over by the Legion of Doom. The egotistical Legion of Doom has renamed it Lexico.
That last one tickles me, even if it is a bit dumb, I'll admit.
Meanwhile, Deathstroke vs. Yogi Bear has already been announced as a part of the next round of DC/Hanna Barbera crossovers. Frank Tieri announced that it will be his most violent comic yet, which is an impressive achievement considering some of his past stories. That said, he made it clear that Yogi will not die in the book.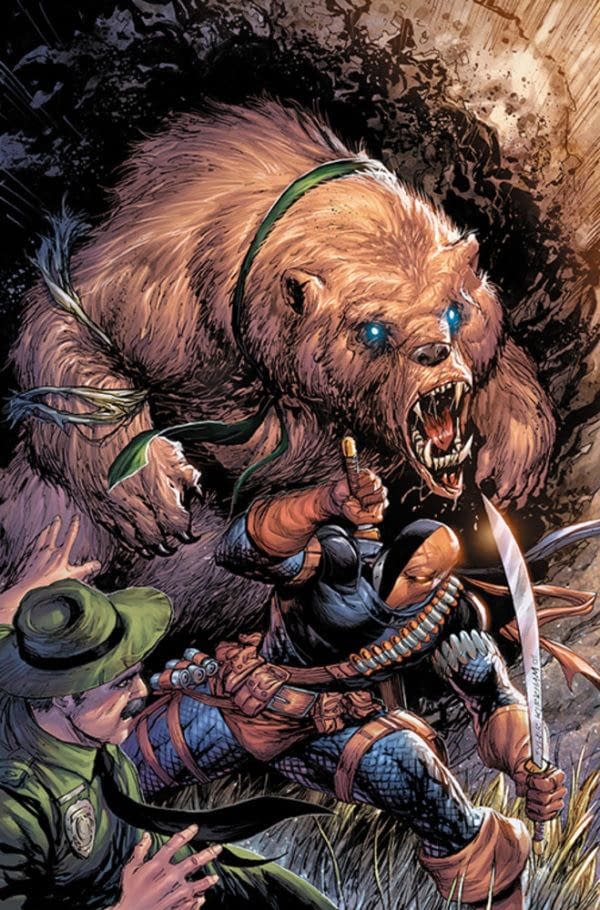 My theory is that Mr. Ranger is Slade's contract that will lead to the battle between Deathstroke and Yogi. Boo-boo might bite it though. That sounds possible.
In any case, this all sounds like good fun, even if it isn't necessarily for me. If we get any more significant information leading up to the release, Bleeding Cool will of course be here to relay it to you. See you guys in the next article.
Enjoyed this article? Share it!