Dynamite's Pulp Nostalgia 'Specials' Covers By Robert Hack Are Quite Nifty
We celebrate and cherish our pulp fiction heritage in comics a great deal, and especially look back to the painted cover art that has so strongly made a visual impact on comics. Recently, Dynamite Entertainment released their "specials", double-sized stories in prestige format for The Avenger, The Shadow, and Doc Savage. I have a big ol' soft spot for pulp tradition, and have been considering reading Doc Savage and The Avenger, having already been keeping up with The Shadow somewhat, but these editions–they really sold themselves to me. They are sturdy in their covers, brightly colored, and have really compelling cover art that does make me feel connected to the stories' pulp roots. All three covers, complete with some stellar logos, are by Robert Hack. The general idea is for the classic logo to appear above slightly right, a background color to border on three sides, and an illustration with painterly aspects to take the lead. Intentionally distressed looking, it's actually impossible to choose which one is my favorite–having the matched set is rather satisfying.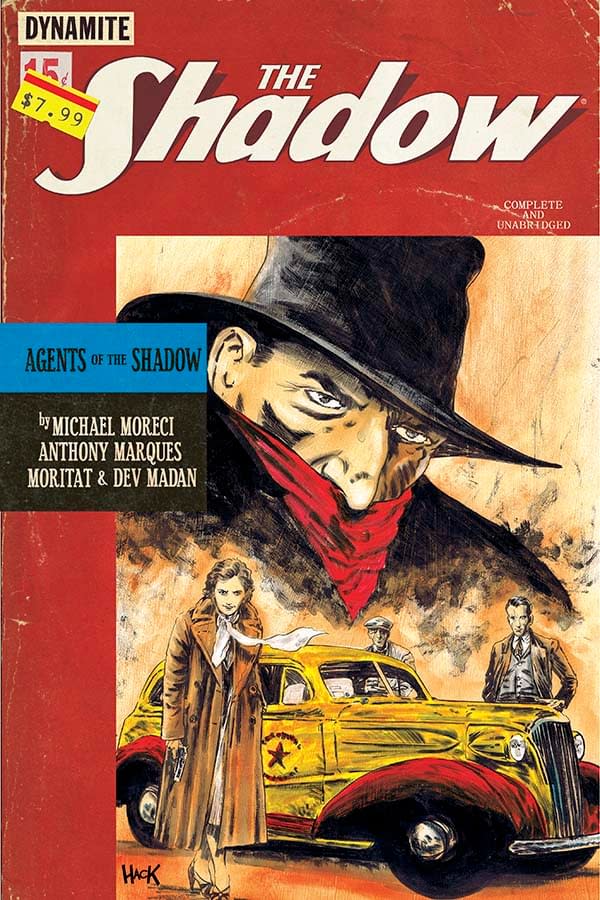 Looking into the work of Robert Hack, since I'm new to his art, I find he's got a penchant for Doctor Who and Judge Dredd that further arrests my attention–he's doing fabulous new work building in a love for past covers and poster art and I hope to see his influence on many more comics. Mr. Hack has even posted some information on his Pennsylvania convention schedule, so keep a look out for him.