MINDLESS SPECULATION: What Does the Avengers Game Involve? Today, Marvel and Square Enix announced they are in a partnership with a multi-game deal, starting with an Avengers focused project.
A teaser trailer hinting at some of the key Avengers (only the male ones though), with key items laying in rubble. And there was a hashtag #Reassemble and a female voice over talking about a time of heroes.
But that was about it.
As exciting as it is to learn of the first AAA Marvel game in some time (that isn't Spider-Man), it is surprising that they didn't reveal a bit more quite yet. But what can we surmise from the minute amount of info the teaser trailer reveals? The female voice over talks about a believe that the time of heroes is over, and the imagery certainly suggests a major defeat for the heroes. The YouTube description also promises that this game will have 'a completely original story' and will 'introduce a universe gamers can play in for years to come'.
So we can gather that this plot may well be set after a major defeat of the Avengers, and that the game will feature many characters from the Marvel Universe. Aimed at fans of the franchise, it is unclear if it will be specifically characters who have made the transition to the movies, or if anyone in the Marvel back catalogue is fair game.
Furthermore, will these well-known existing Marvel characters be playable, or merely present? The unknown female voice-over could be an existing character, or perhaps someone entirely new for the game. In fact, adding a few of these little details, one possibility becomes clearer. Certainly, multiple games are suggested, and the suggestions of a sprawling universe for gamers to explore, and the chance to interact with 'all the characters'. It all sounds a bit action-RPG to me, along the lines of a game like Mass Effect or Dragon Age. Maybe players will be able to create their own characters (to some extent) and take part in a massive new story where they can become a hero, and an Avenger, alongside the classic characters?
It's too early to be sure, but it's certainly one possibility. However, we apparently will have to wait pretty much a whole year before we find much more out, as updates are not promised until 2018.
---
---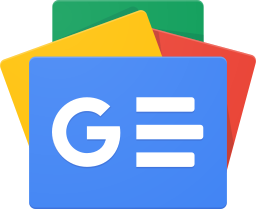 Stay up-to-date and support the site by following Bleeding Cool on Google News today!