This Month in McCall's: Worbla and Neck Corsets
This month, we're taking a look at the two patterns sent to us from McCall's: "Carpathia" and Becka Noel's "Calista Knight I", both in the Cosplay by McCall's series. The first thing you notice about the Cosplay by McCall's series of patterns is just how big the packaging is. This is great for picking out the little details in more complex pieces — such as in their Bouquet de Fleur pattern — but in more subdued projects, it can come off a bit bland. Some of the posing and chosen wardrobe has a tendency to lean towards the tacky side; unfortunate, given just how big the pictures actually are. And beneath all of that packaging are some relatively small patterns. The instructions are much bigger than the actual pattern paper, though I'd count that as a plus. Each Cosplay By McCall's pattern comes with instructions that are generally clearer and more concise than the normal, run-of-the-mill patterns you'll find at your local fabric store. The text is bigger and the overall style is extremely clean, making them a joy to look through for clarification. It just feels like a waste to throw such small items in such a big envelope.
Carpathia is classified as an advanced-level project and includes a waist cincher and a neck corset. Waist cincher patterns run rampant in the market, but from what I can tell, this one is geared towards a proper fit instead of the "fashion" ones most companies cover. The neck corset comes in two styles: one sleek, one a bit more pointed. While it might seem odd, I can instantly think of at least three cosplays off the top of my head where this would come in handy. Add in the potential uses when geared towards steampunk looks, plus the not-so-painful price of $15.95, and Carpathia becomes an incredibly useful pattern.
But the star this month is Calista Knight I, designed by Becka Noel. This isn't your average, everyday fabric pattern. This is geared towards making a breastplate (and matching necklace, noted as a "circlet" ) with Worbla and craft foam. Gone seem to be the days of struggling with online tutorials as Worbla patterns slowly begin to make their way into mainstream media. Calista is described simply as a "no-sew" design with no mention of how easy or difficult it might be.
Of course, this is a basic pattern, so I wouldn't go abandoning your favorite Etsy stores just yet. The breastplate is going to need some adjusting – Worbla is a much tougher fit than fabric — and the circlet seems clumsily made to me. But the fact that it's there and available is what's incredible. For only $9.95 you get a solid starting point and techniques offered by someone who knows their stuff. Becka's work is well known and I'd trust her expertise to make the jump into armor making.
You can pick up both patterns and more over at Cosplay by McCall's official page.
---
---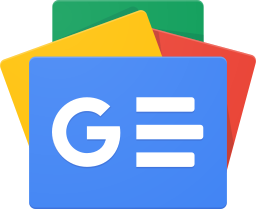 Stay up-to-date and support the site by following Bleeding Cool on Google News today!