Posted in: AMC, Conventions, Preacher, Recent Updates, san diego comic con, Trailer, TV | Tagged: actor, amc, Betty Buckley, bipolar disorder, bleeding cool, bp, cable, Cassidy, celebrity, Colin Cunningham, comic books, Comics, dominic cooper, evan goldberg, Featherstone, garth ennis, Graham McTavish, Gran'ma, herr starr, hoover, Ian Colletti, Jeremy Childs, Jesse, Jesse Custer, Jody, Joseph Gilgun, Julie Ann Emery, l'angell, Madame Boyd, Malcolm Barrett, mamma mia!, Mental Health, Noah Taylor, Outlander, Pip Torrens, preacher, Prema Cruz, ruth negga, saint, seth rogen, Steve Dillon, streaming, tc, television, The Grail, the tombs, tulip, tv, warcraft
---
Preacher SDCC Panel: Joseph Gilgun Delivers Powerful Message on Mental Health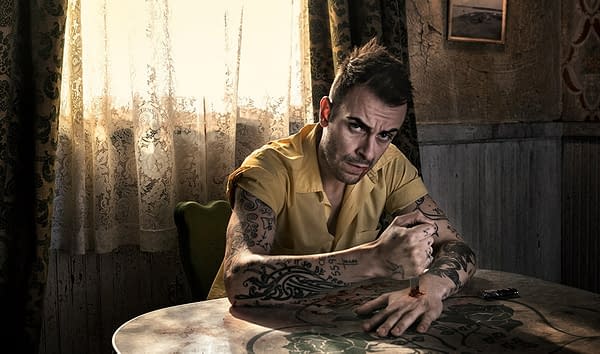 Dominic Cooper, Ruth Negga, and Joseph Gilgun took a little detour from AMC's Preacher and their on-screen "Search for God" to head out west to San Diego Comic-Con (SDCC) to promote the second-half of what's already proven to be an incredibly intense and crazed third season (make sure to check out the SDCC trailer here). Ahead of their Hall H panel on Friday night, the trio were joined by executive producer/showrunner Sam Catlin and executive producers Seth Rogen and Evan Goldberg for a select press conference that covered a wide range of topics (with a full panel report posting soon).
We had the opportunity to ask the trio if there were any aspects of their characters they've had issue connecting or "vibing" with over the three seasons, and Gilgun's righteously open and honest response was important enough that it was due its own post. Gilgun has addressed his mental health issues in the past; but the way he describes how he struggled with his bipolar disorder during the filming of season 2 is a must-listen for anyone suffering in silence to know that you're not alone and you can learn to control it.
Transcribing his response wouldn't do his message justice, so here's the full audio recording:
And here's a look back at Bleeding Cool's recent interview with Gilgun prior to the third-season start of AMC's Preacher, where we covered a wide range of topics including what makes a scene work; praise for the show's writers; the intensity behind that season 2 finale fight between Cassidy and Jesse (Dominic Cooper); and more:
On a personal note, it was great speaking with Gilgun one-on-one after the press conference. I appreciated his willingness to be open and honest, and to keep the public aware of the importance of addressing and understanding mental health issues.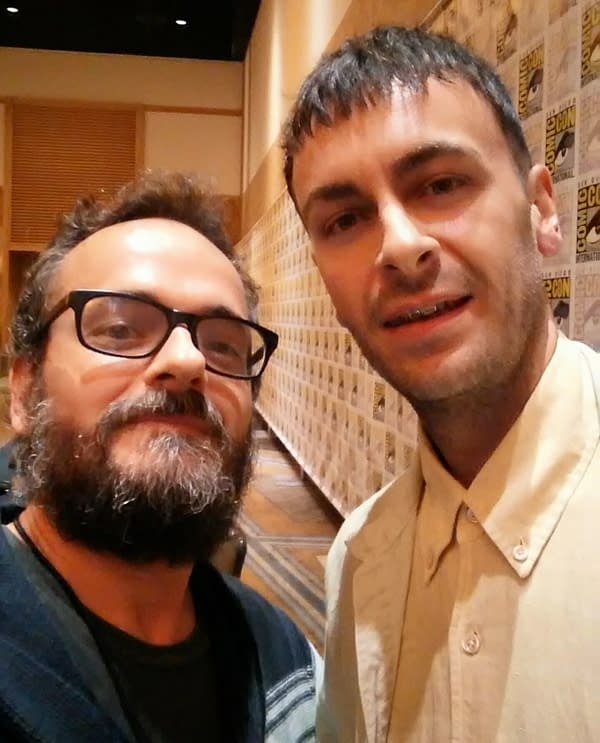 As for Gilgun's "day job," here's a look at the newest season 3 trailer released by AMC during the Preacher SDCC panel:
https://www.youtube.com/watch?v=wgIEHlYD2w4&t=1s
In Season 3, Jesse Custer's quest for God takes him back to the place he's been avoiding his whole life: home. Jesse, Tulip, and Cassidy return to Angelville, the Louisiana Plantation where Jesse was raised, and find old grudges and deadly obligations await them. With the help of his friends — and a few enemies — Jesse will need to escape his past… because the future of the world depends on it. The series stars Dominic Cooper, Ruth Negga, Joseph Gilgun, Ian Colletti, Graham McTavish, Pip Torrens, Julie Ann Emery, Malcolm Barrett and new series regulars Betty Buckley ("Supergirl," "Split") and Colin Cunningham ("Blood Drive," "Falling Skies"). Jeremy Childs ("The Last Castle," "Nashville"), Liz McGeever ("Star, Nashville"), Jonny Coyne ("Turn," "Alcatraz"), Adam Croasdell ("Reign") and Prema Cruz ("Mozart in the Jungle") are recurring guest stars.

The Sony Pictures Television and AMC Studios co-production was developed for television by executive producer and showrunner Sam Catlin ("Breaking Bad") and executive producers Seth Rogen and Evan Goldberg ("Sausage Party," "This is the End," "Superbad"). The series is also executive produced by James Weaver for Point Grey Pictures, Neal H. Moritz, Ori Marmur, Vivian Cannon, Jason Netter, Michael Slovis, Mark McNair, Garth Ennis, Ken F. Levin and Sara Goodman.
---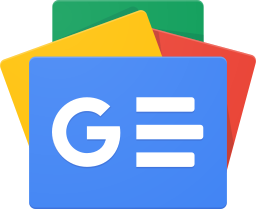 Stay up-to-date and support the site by following Bleeding Cool on Google News today!