Saturday Runaround – All Day, All Night, All Alan Moore
This is Computo the Comic Link Conqueror speaking. I come for your women. But for now I merely collate comic-related bits and pieces online. One day I will rule. Until that day, read on.
They say I am a work in progress. The fools.
Minimum Carnage | Spider-Man | News | Marvel.com
Find out more Sunday, July 15 at the Amazing Spider-Man panel, 12:30PM PST, during Comic Con International 2012!
ICv2 – First Half Comic Sales Up 18%
Sales of comics and graphic novels in comic stores were up 18.16% for the first half of 2012 compared to the first half of 2011, according to numbers released by Diamond Comic Distributors today.
* ALAN MOORE WORLD *: The Italian League of Extraordinary Gentlemen
Furthermore, they commissioned a brand new cover to the amazing Kevin O'Neill for the occasion. Above you can see it: art by Kevin O'Neill, colors by Ben Dimagmaliw.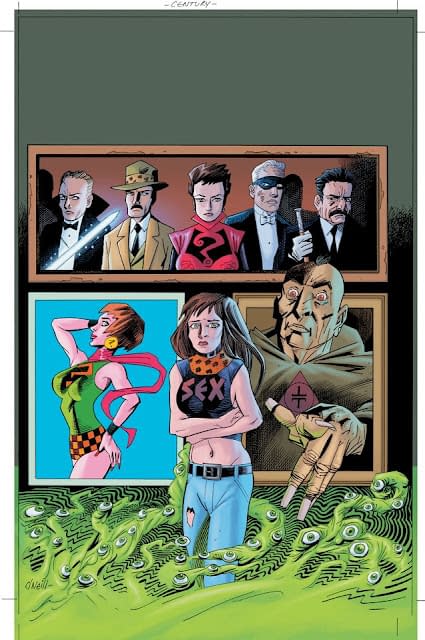 More Moore » Gosh! London – the Culture of Comics
This was obviously to give you something to do while you loitered in the carpark of the Co-op, but it was also to let you – our temporarily captive audience – know what you can expect in the future from the lovely bearded bloke with the biscuits at the front of the line. Weren't there? Well, it's okay. This version has pictures.