The Weekly Static: Extras! An iZombie Fan's Season 4 Thoughts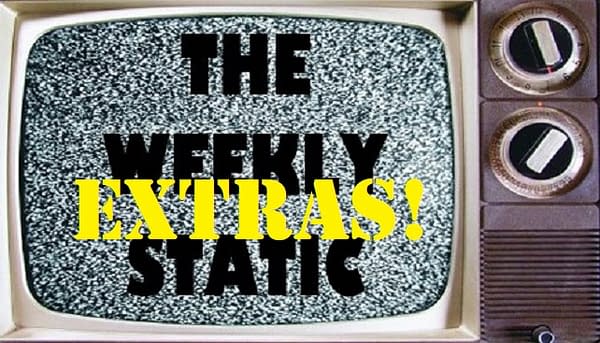 We're turning over this edition of The Weekly Static: Extras! to our good friend Margo Staten, who found herself binge-crushing the first three seasons of The CW's iZombie. Not known for her geek viewing habits, we asked Staten to put fingers-to-keys and make the case for why iZombie is on her "required watching" list: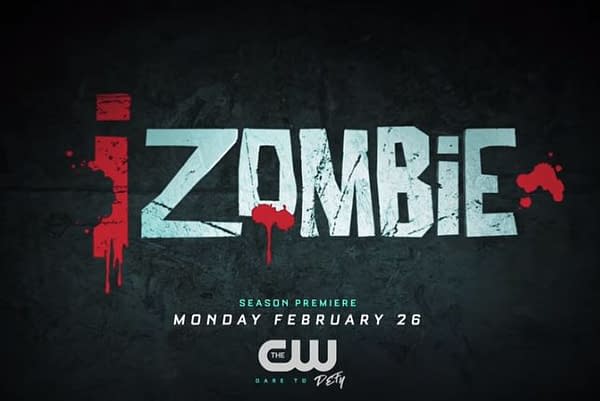 I must admit: I am relatively new to The CW's iZombie and actually "tripped over it" accidentally while browsing through Netflix. One episode became one season became three seasons. I was instantly hooked. What's more satisfying than watching Olivia "Liv" Moore (Rose McIver) turn brains into edible arrangements, slathered in hot sauce? The first two seasons moved at a comfortable pace, giving me the chance to kick back on my couch with my pup on my lap. Both of us enjoyed watching Liv use her "psychic abilities" to help Clive Babineaux (Malcolm Goodwin) solve homicides, all the while chuckling at the many personality "side effects" resulting from her very specific eating habits. She's a zombie, so I think you can do the math on that one. I found the show to be a refreshing change-of-pace, with characters that I actually cared about…and it's about zombies! What could go wrong?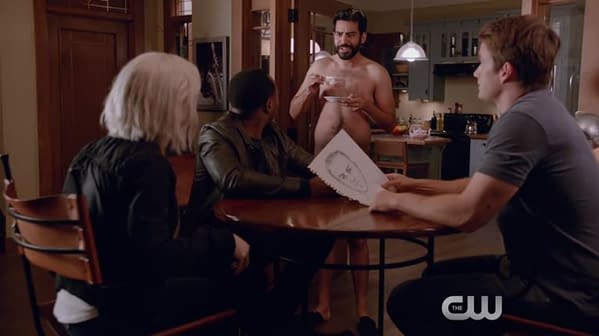 The third season, on the other hand? Moved way too quick for comfort for me: think New York City's 4 train during a morning rush hour. How many twists and turns can they cram into each episode and keep throwing at us before we do an express leap into the big season finale? The idea that the Seattle population has now been infected with the virus – compliments of Chase Graves (Jason Dohring) after Carey Gold (Anjali Jay) underhandedly set the plan into motion – was a huge way to end the season. I will say this: for me, the season's saving grace was watching Liv turn Ravi Chakrabarti (Rahul Kohli) into a zombie with words of love at the forefront. I found myself feeling nostalgic for and reminiscing about the intimacy in the stories and between characters that I so much enjoyed during the first two seasons.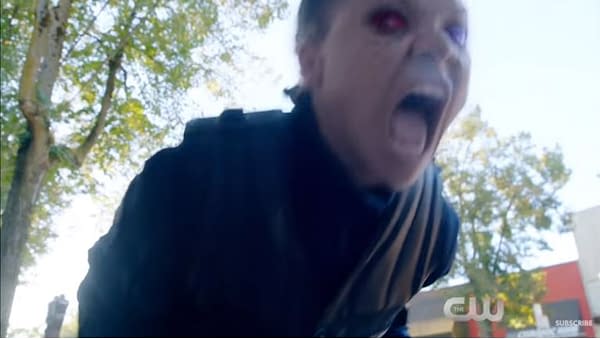 "Send us your brains and everything will be ok!" Chase Graves makes this grand statement at the end of Season 3, so where does that leave us for Season 4? Will Clive and Liv still be tasked with solving zombie crimes? Will Ravi's cure work? Does it even matter, given that zombies are now living openly? Will the show go global, and show us how the rest of the world is reacting to Seattle being a "zombie capital"? Will the series continue to keep "going big," or return to the intimacy I enjoyed so much in the earlier seasons. One thing's definitely certain: I really don't need to see McIver's real hair make even a cameo appearance next season.
https://www.youtube.com/watch?v=rAs8gbbDm5g
But after watching iZombie's Season 4 trailer, I'm left feeling that most – if not all – of my questions will be at least be addressed if not answered. "New Seattle" looks like it's about to become the "Hellmouth" for the black market brain business. Liv will continue to use her "zombie visions" to solve crimes…and maybe more than that. And through it all, Fillmore-Graves works to keep the simmering "zombies vs. humans" conflicts from boiling over – but can they control the streets and troubles within their own ranks?
iZombie returns to The CW for its fourth season premiere on Monday, February 26, at 9:00 pm ET.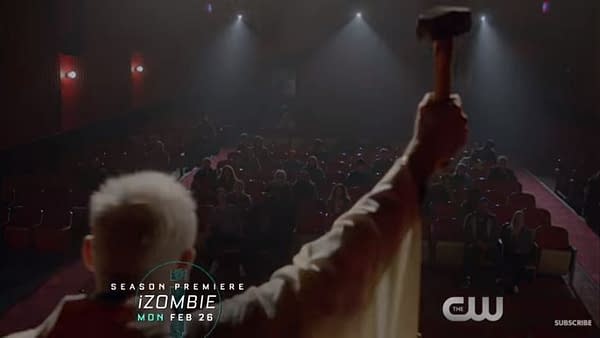 "I really like thinking of each season as an enclosed story, like each one is a book in a series, and I'm so excited about what we can tell in season 4. I'm excited to get to those stories…. I don't believe there's any show in which zombies and humans live together in a city, and I think it's going to be interesting. There's so many comparisons we've been using in the writers' room. It's like zombies and humans living together in West Berlin in the middle of the Cuban Missile Crisis. Because, in the three months between the end of season 3 and season 4 begins, the U.S. government is going to wall off Seattle so it's going to have that Berlin feeling. It sort of turns Seattle into this independent quasi-nuclear power: If zombies go flooding out of Seattle, they have the power to end the world, essentially."

– Rob Thomas, Showrunner