REVIEW: Money Shot #3 — "Their Quest To Screw Their Way Through Space"
(Vault Comics, creative team: Tim Seeley, Sarah Beattie, Rebekah Isaacks, Kurt Michael Russell, Crank!)
The quest for scientific funding in an near-future age of renewed fundamentalism takes a turn for the prurient here as four fairly attractive scientists flash back on how they began their quest to screw their way through space. If you're prudish or don't like nudity, well, you should turn back now because this one does it all in ways that maybe have never happened before. The characterization here is very good, "fleshing" out the individual scientists effectively. The plot has some hang ups in the third act where the new orgasm-based scientific data they're looking for has some surprising applications but everybody's too sticky and blissed out to notice. Say what you want, there are some new ideas here (well, new unless you've read Xxxenophile … what?) and even when the art isn't all breasts and genitals, it's well depicted and well colored with solid applications of craft. There's nothing wrong with this book, but its high concept leaves it without depth in its actual storytelling — if you'll pardon the inference, it needs to go deeper. Perhaps an amuse bouche for some, but clearly not for everyone. RATING: MEH.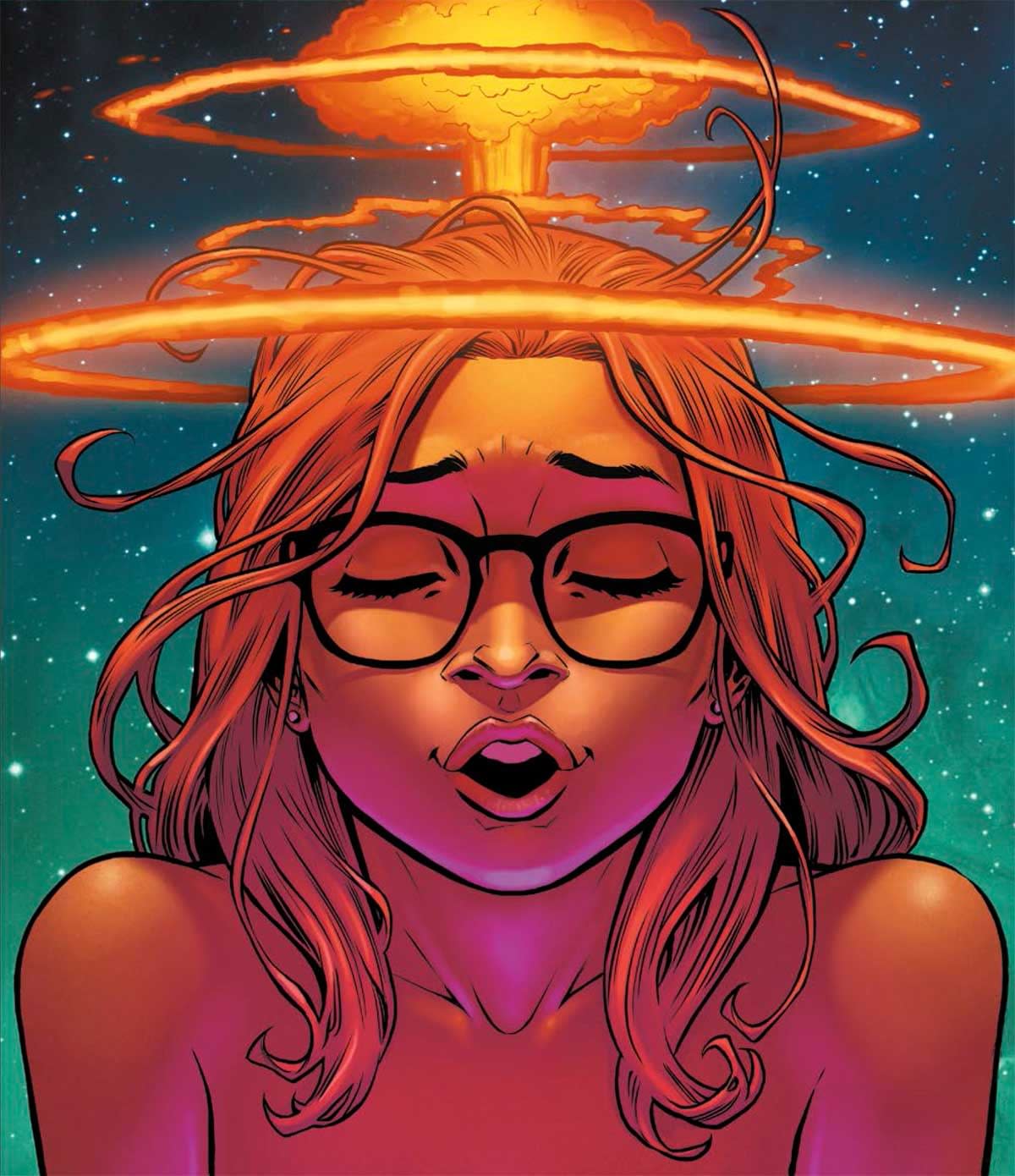 MONEY SHOT #3
Writers: Tim Seeley & Sarah Beattie
Artist: Rebekah Isaacs
Colorists: Kurt Michael Russell
Letterer: Crank!
Designer: Tim Daniel
Synopsis: While half of the XXX-plorers search for the big-balled seer whose orgasm could power their teleporter forever, Chris and Omar must seduce the malevolent warlord of planet Dry Reef in time for the livestream. But are they ready to trade the hottest tag-team in the universe for the fate of a world? Plus, the secret origin of Team Money Shot comes to a close!