(Marvel Comics, creative team: Skottie Young, Humberto Ramos, Edgar Delgado, Clayton Cowles)
It's kind of amazing that this idea hasn't happened already. While this issue may clearly lean on lessons learned in Westchester and brushes past a certain educational institution that made JK Rowling rich, it legitimately owes a creative debt to Disney's Descendants more than either in uniting scions of both "good" and "bad" ideologies under one educational roof, both in terms of staff and students. Some natural animosities and spirited friendships began with gusto, there are a few effective action scenes (fine work from Ramos, Delgado and Cowles making those really pop) and there's even a montage that will make well-read fans smirk. What's wrong? For all the wide eyed wonder, the "magic" here is mostly old hat, there isn't much to bedazzle or shock and almost everybody has the standard "point your hands magic blasts" gag without significant differentiation. This is a good book for young readers and magic hungry fans, but if you thought Descendants was too treacly, you'll likely find the arguable milquetoast protagonist Emily Bright not very inspiring. RATING: HONORABLE MENTION.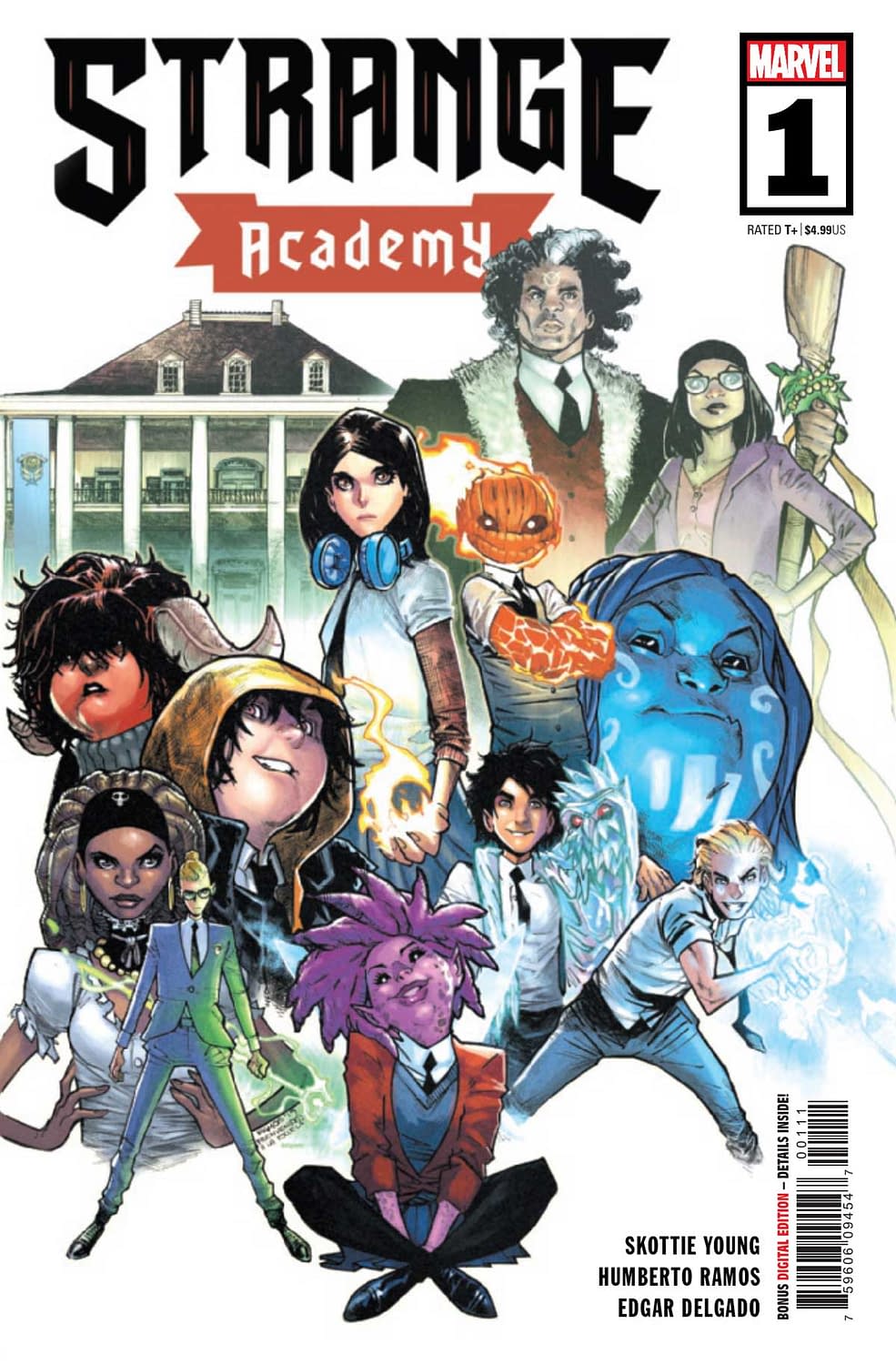 STRANGE ACADEMY #1
SKOTTIE YOUNG (W) • HUMBERTO RAMOS (A/C)
A SORCERER SCHOOL FOR THE MARVEL UNIVERSE!
The Marvel Universe has mysteriously changed in such an alarming way that Doctor Strange has done what he's avoided for decades; he's opened a school for young sorcerers. Young people from around the world with aptitude in magic have been brought together in New Orleans to study the Mystic Arts under Strange, Brother Voodoo, the Ancient One, the Scarlet Witch, Magik, Hellstrom and ALL your favorite Marvel magicians. But with all the new magical threats, is it too late?!
Enjoyed this article? Share it!