(Dynamite Entertainment, creative team: Christopher J. Priest, Giovanni Tempano, Ergun Gunduz, Flavio Dispenza, Willie Schubert)
Gorgeous and baffling, layered and shocking, the story told in these pages is not as interesting as whatever went into planning this visual acid trip, but it ain't bad. Three characters are bound by various antagonists, with varying degrees of agency available. Their various struggles — against delusion, against being controlled, against ignorance — intersect in sexy and bloody ways in turn. Alas, despite the sumptuous visual details (the wall of posters was great, as was the attack) many of the players here are ciphers without context or clearly stated raisons d'etre. As such, pretty or not, this doesn't connect the dots. RATING: MEH.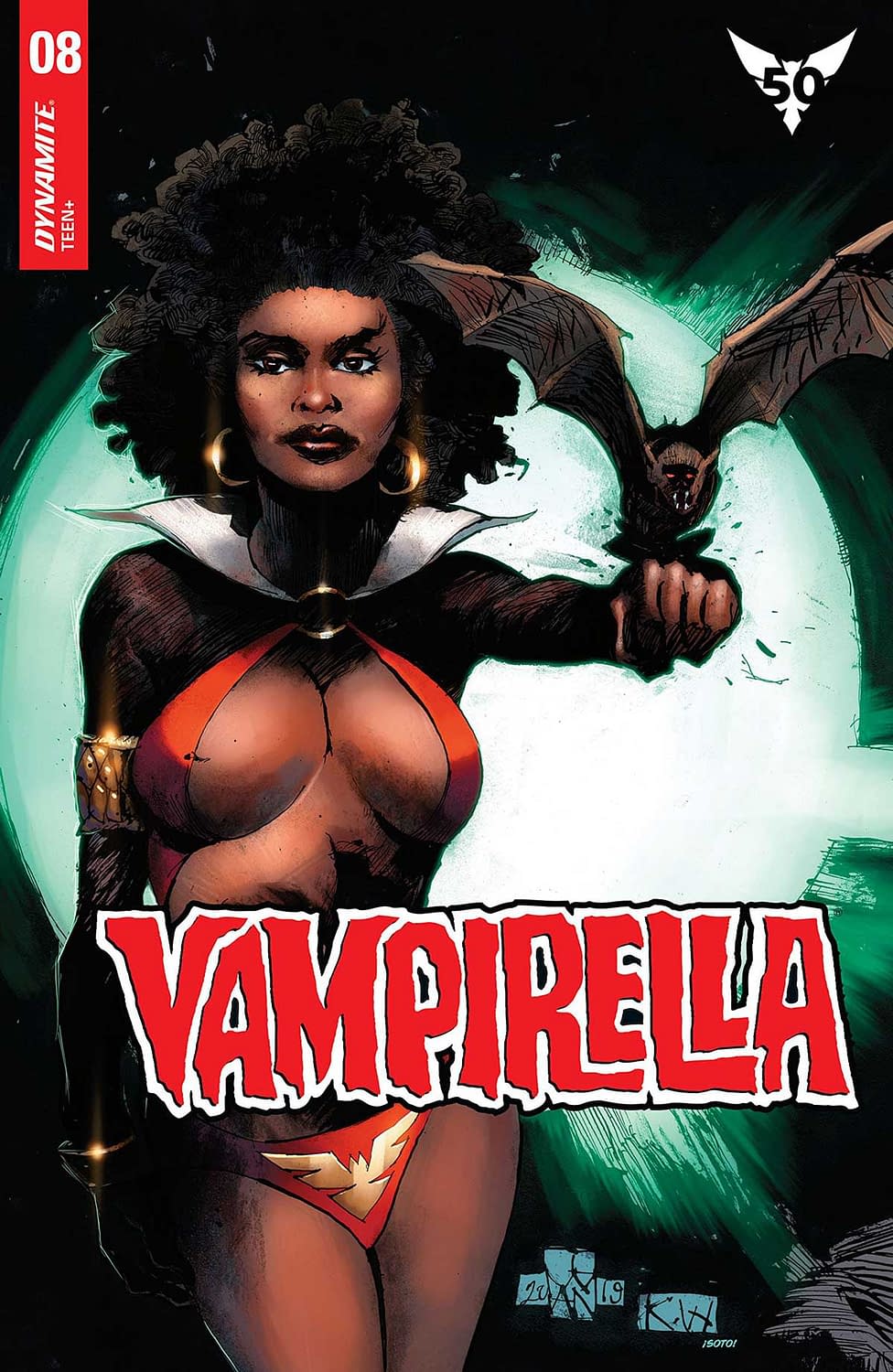 VAMPIRELLA #8
Writer: Christopher Priest
Art: Giovanni Timpano
Mysterious alien creatures secreted within the mountains of the British Virgin Islands capture Vampirella and transport her home to Drakulon just as Vampi's best bud, Benny the Witch, is about to become a human sacrifice. Will Vampirella give up life on her home world to save yet another human? Will Benny be the guest of honor at a native barbecue?
Also this month: Dynamite Entertainment commemorates the contributions of African American creators of color with a special set of variant covers from some of the industry's top talent!
Enjoyed this article? Share it!