Sex, Superman, The New 52 And Beyond: DC's Superman Panel With Grant Morrison, Scott Lobdell, JMS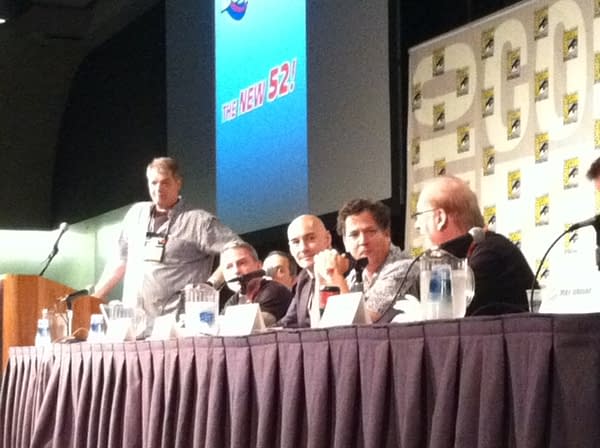 Photo by DC VP Publishing Jeff Boison.
Grant Morrison, J. Michael Straczynski, Scott Lobdell, Matt Idleson, and Mike Johnson were on hand at the Superman panel to discuss the future of Superman and related titles. Rich is currently sprinting like a madman back and forth across the convention center, so with thanks to newsarama and twitter, here are some bullet points:
Morrison on the costume: A 17 year old wouldn't want to wear a suit his mother knitted.
The idea that this is a younger, edgier Superman was touched on by Idleson and Morrison
Art for the Superman: Earth One sequel was unveiled
From newsarama: "Another image depicts Superman with his neighbor Lisa, who is attracted to him, and they're discussing how he's not sure if he can have normal sexual relations. After a fight with Parasite, Superman temporarily loses his powers, and then at the end of that finds out that he missed his chance to have sex."
Lois Lane is running the new media side of the Daily Planet, which is now a media conglomerate.
Scott Lobdell says that a familiar character with red hair will be in the Superboy book.
Mike Johnson says Supergirl is largely about the character figuring out her own origin. She first meets Superman in issue 2.
In response to audience questions, Morrison says that Steel is in the first four issues of Action Comics, and that there is a Legion reference in Action Comics 1.
Superboy is being reverse-engineered by a group called N.O.W.H.E.R.E.
Lobdell says that Superboy will be a villain for awhile in Teen Titans.
From newsarama: "Fan asked if JMS leaving Superman and Wonder Woman had anything to do with the DC relaunch. JMS said no, and it had everything to do with the success of Superman: Earth One."
Action Comics #1 takes Superman's flying ability back to the early golden age development between leaping and flying at first.
Morrison: You can't pierce Superman's skin, but you can pierce his heart.
---
---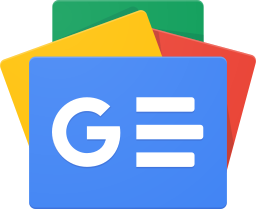 Stay up-to-date and support the site by following Bleeding Cool on Google News today!