Supergirl #20 Review: A Convoluted yet Delightful Final Issue for the Girl of Tomorrow
[rwp-review-recap id="0"]
Supergirl, Ben, Chase, and Lar-On enact their plan to free Veritas and Insight and bring down the D.E.O, Director Bones, and Mokkari. Things complicate when a massive Viking warrior named Turid Goldenaxe arrives to execute Bones and Mokkari on the streets of National City. This forces Supergirl and her allies to push forward their timetable, with Kara herself going toe-to-toe with Turid Goldenaxe to protect Bones and Mokkari.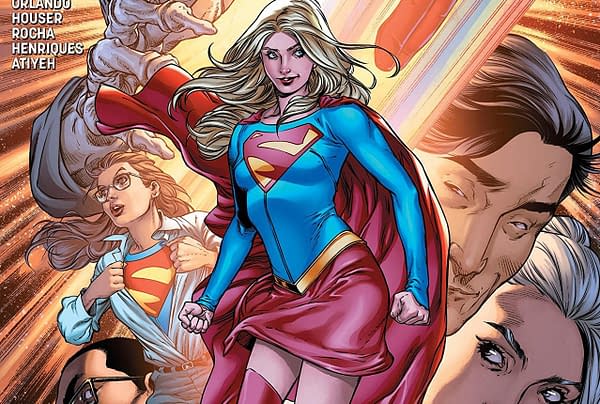 This finale to Supergirl, has a lot of moving parts and spinning plates, with the seemingly out-of-nowhere injection of Goldenaxe from the upcoming The Unexpected, by one of the writers of this issue, Steve Orlando, series serves to only complicate things further.
That said, the overall premise is interesting. The D.E.O framing one of DC's most innately likable heroes is a good starting point, and Director Bones makes for a great villain, even if he's being manipulated by one of Darkseid's underlings.
The fight between Supergirl and Goldenaxe is pretty sweet too. It's a super-powered smackdown between two immensely powerful women. Plus, despite her being sort of unnecessary to the main plot, Goldenaxe seems like a promising new addition to DC Comics.
Finally, there is the upbeat optimism of it all, as Supergirl is one of the more uplifting heroes out of DC, and this comic displays it well. Her speech in the admittedly rushed finale is enjoyable and serves to show why Kara Zor-El is awesome.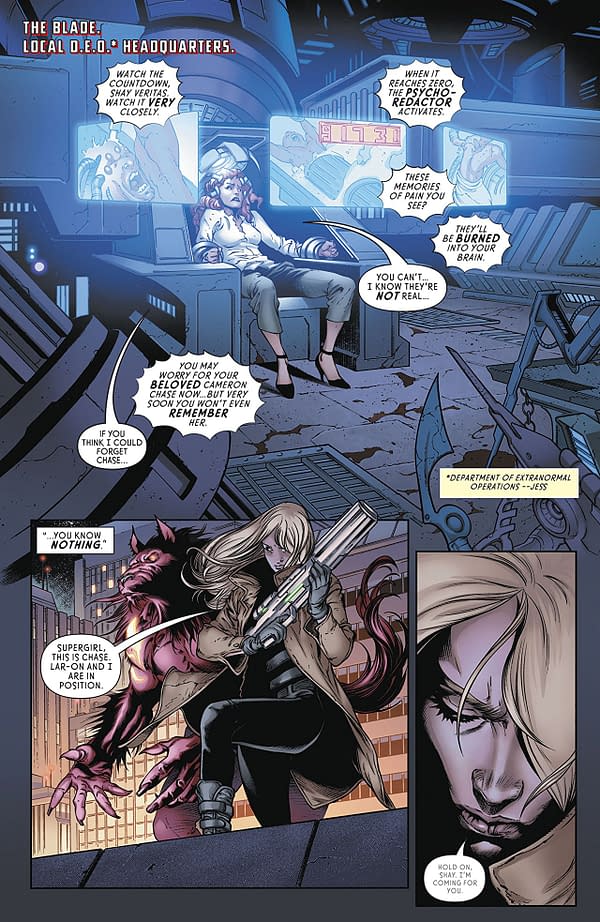 Robson Rocha's artwork looks great, bringing the action, detailing, and emotions to life in an excellent manner. Supergirl herself has a fantastic full-page panel which leaves the comic on a very memorable note. The book also depicts motion quite well, giving the story a high-energy and dynamic feel. Daniel Henriques' inkwork is incredibly tight and neat, and it adds a lot to the visuals. Michael Atiyeh's color art is bright and brilliant, and it's incredibly well-balanced in its own right. This is among the better color work I've seen in recent comics.
Supergirl #20 brings the series, sadly, to a conclusion. However, the finale is full of life, energy, and optimism. While the story is a bit bloated and unwieldy, the charm of Kara and the excitement of her battle with both Bones and Goldenaxe manages to shine through and make the comic very readable. As such, it still earns a recommendation. Check it out.
[rwp-review-ratings id="0"]
[rwp-review-form id="0"]