The First $3,000,000 Comic? Action Comics #1 CGC 9.0 White Pages To Go Up For Auction On Ebay [UPDATE]
DC Comics has proclaimed July 23 Batman Day, but it looks like Superman is about to steal just a little bit of that spotlight, at least as far as vintage comic book collectors are concerned. Because 76 years after publication, Action Comics #1 can still make news. That comic, featuring the first appearance of Superman by Jerry Siegel and Joe Shuster, and published by DC Comics, is widely considered the most important American comic book ever released.
[Update — and ebay has made the official announcement. See bottom of post for updated info]
There's nothing quite like the emergence of a newly-graded, fresh-to-market copy of Action Comics #1 to get the market buzzing. We saw a prominent example of this back in 2011 when the Nicolas Cage copy of Action Comics #1 was recovered, and subsequently sold at auction for $2.16 million.
[Update 2 — Better images from before the book was graded and slabbed by CGC, and… Good. Lord. This is indeed an amazing example of the book. It appears to have small bindery tears at the top and bottom spine edges, which is one thing holding it back from being graded even higher, but… yeah, that's a glorious book.] Though this newly-graded copy and the so-called Nicolas Cage copy of Action Comic #1 are both designated CGC 9.0, this copy is notably better than the Cage copy in terms of page quality with its white pages designation (the Cage copy has "cream to off-white" pages, which is a significantly lesser page quality designation).
Thus, this "new" 9.0 is technically the best copy of Action Comics #1 ever graded by CGC. And while it's extremely difficult to draw conclusions from scans, scuttlebutt from people familiar with both copies indicates that many are going to consider this copy superior to the Cage copy at the eye-test level as well.
As always when you're talking about Action Comics #1, a disclaimer about the Edgar Church copy applies: The infamous Edgar Church copy, part of a treasure trove of high grade comics purchased in 1977 by Mile High Comics owner Chuck Rozanski, has been sitting ungraded and virtually unseen in the hands of a private collector for decades. No decent scan or photo of the Church copy — widely considered the most valuable comic in existence — has ever been made public on the internet, though the few knowledgeable individuals who have seen it claim it is undoubtedly the best copy known to exist. And most people familiar with the situation indicate that this copy is unlikely to be available on the market for a long time to come — possibly decades.
That said, we're left with this question: What is the best available copy of the most important comic ever published worth on the open market? In 2011, with a different copy and the market of 3 years ago, the answer to that was $2.16 million. And in 2014 with a superior copy…? We're about to find out. The owner of this comic, Pristine Comics of Federal Way, Washington, will be putting it up for auction in August [and… hm… I think we may be seeing a major San Diego announcement involving a certain internet giant regarding this]. Further details are expected soon.
Update: And yes, it's ebay, in an auction from August 14-24. Here's the official announcement:
Today, eBay announced that the 1938 comic book that introduced Superman to the world, Action Comics #1, will be sold at auction next month. Widely regarded as the "Holy Grail" of comic books, there are believed to be as few as 50 unrestored original copies of Action Comics #1 still in existence. Prominent collectibles dealer Darren Adams will sell the finest known copy of this comic on eBay from August 14-24.
The comic that will be auctioned on eBay received a 9.0 from the Certified Guaranty Company (CGC), which is the highest grade ever assigned to an Action Comics #1 by the leading third-party grading service. Only one other Action Comics #1 received a highly coveted CGC 9.0 rating and sold for a record $2,161,000 in 2011. That book had cream to off-white pages, while the comic that will be available on eBay contains white pages and is in pristine condition.
"eBay connects shoppers to the things they love – offering one-of-a-kind inventory, like Action Comics #1, that cannot be found anywhere else in the world," said Gene Cook, General Manager of Emerging Verticals for eBay Marketplaces. "This is an extraordinary opportunity to acquire the most valuable comic book in existence and we look forward to sharing a piece of pop culture history with the global eBay community of 149 million buyers."
The auction of Action Comics #1 will begin on August 14 and run for ten days. Given its place in entertainment history as the genesis for the Superman superhero franchise, it is expected to capture the attention of avid comic collectors as well as casual fans.
"The quality and preservation of this Action #1 is astounding," said Paul Litch, CGC Primary Grader. "The book looks and feels like it just came off the newsstand. It is supple, the colors are deep and rich and the quality of the white pages is amazing for a comic that is 76 years old."
A portion of the proceeds will benefit the Christopher & Dana Reeve Foundation. For more information about the comic and auction, please visit www.eBay.com/action-comics. A free digital viewer of the comic book's inside pages can also be found at www.CGCcomics.com/1134755001.
---
---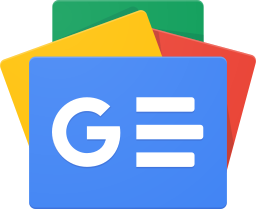 Stay up-to-date and support the site by following Bleeding Cool on Google News today!