Ten Thoughts About Ten Comics – 47 Ronin, Black Kiss 2, Swamp Thing, Iron Man, Green Lantern, Epic Kill, AVX Consequences, Shadowman, Avengers And New Avengers We get the first issue of 47 Ronin #1 by Mike Richardson and Stan Sakai. And some very human looking students and teachers, in that strange mix of influences that portrays this story in a fashion that straddles both the cartoony and the classic, faces and poses, stylised into an illustrative quality.
While Black Kiss 2 also finds illustrative poses of its own. In the last Animal Man we saw a very Rotworld Teen Titans. In the Swamp Thing Annual we saw a very tall Swamp Thing. Today, in the new Swamp Thing, we bring the two together. And weirdly, with the foot of Swamp Thing, I'm reminded of the Hand Of Darkness from Moore's original run. Just the scale of the whole thing…
Marvel NOW! launches Iron Man today from Kieron Gillen and Greg Land. With Iron Man 3 on the way, solidly linked to Extremis, so this book basically gives us Extremis II. SO what do we have – mobile phones? Check. A brand new kind of Iron Man armour and delivery system that we've never seen before? Check. But what we really have here is a Moorcock/gaming plot structure. Five things to find, one caught in the first issue, found more to find before you can take down the big bad. Game on. We have the Justice League fighting Bazza, the Green Lantern car thief, with all sorts of issues about power, responsibility, guardians and a glimpse into exactly what is behind his ring. And, yes, it looks a little Sinestroey… could it be his ring after all? And does that explain why Baz was chosen? Hey! Epic Kill #6! Where were you last week in our beheading special? We could have used you to bump up the numbers. In AVX Consequences, a Marvel comic that seems to have been bursting from the shelves as readers have realised that it's basically a weekly Uncanny X-Men comic, Cyclops lays out his terrorist agenda for his team. Yup, he's a terrorist. Yup he's probably right. This could be a fun one… shame Kieron Gillen is leaving it for other things. Damn., Shadowman #1 gives us a bit of a runthrough of masks from the past… some familiar, some not.
While New Avengers and Avengers, nearing their final Brian Bendis issues, with Secret Agent Daisy Johnson and Acting Director Of SHIELD Maria Hill. Can you tell which is which?
Okay, I suppose Daisy Johnson gave it away at the bottom, But still. Coordinate hairstyles people!
Comics courtesy of Orbital Comics, London. Who are preparing to launch new issues of two of the best British Independent Comics anthologies – The Strumpet and Ink+Paper.
---
---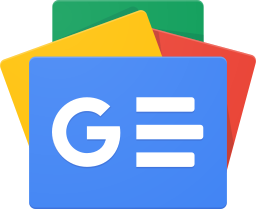 Stay up-to-date and support the site by following Bleeding Cool on Google News today!